Reports
Bulgarian Success Stories In Robotics For 2019: €500m In Revenue And 24 Companies Developing Autonomous Systems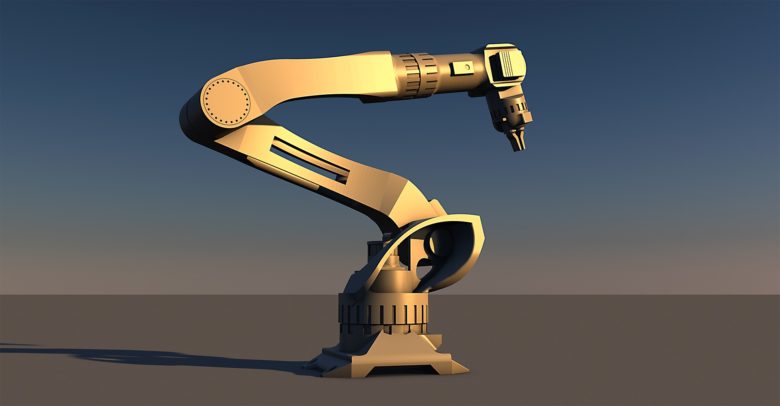 For a second year in a row, the Professional Association of Robotics and Automation (PARA) published an annual report describing in detail the developments in the Bulgarian robotics industry. Developments were definitely not missing in 2019 on the local scene. We saw an electric sports car with autonomous features coming to life, a robotic mobility device for people with lower-limb disability winning a Social Impact award at CESA, and 3-D bioprinter for oncology research starting work in Plovdiv Medical University. 
Bringing an economic perspective to the table, PARA's report says that in 2019 the Bulgarian Robotics and Automation industry has generated 950+ BGN millions in revenue, employed more than 5000 people, and included 24 companies developing robots, autonomous systems or software and components.
So, what else happened?
PARA's research brings light to other interesting recent events from the Bulgarian robotics and automation ecosystem:
 The global industrial automation corporation ABB opened its fifth factory in Bulgaria, investing €2.5m and creating 420 new jobs in Petrich.
The Bulgarian branch of Festo launched an automated cable production line and passed €40m when it comes to technology investments since 2012. In 2020 the company will mark 30 years on the Bulgarian market and open a Technical Engineering Center in Sofia. 
Schneider Electric gave its manufacturing facility in Plovdiv a certificate for 'smart factory'. This is the first smart factory in Eastern Europe for the multinational electrical equipment group and the second one on the entire continent.
The Bulgarian R&D center of Zuhlke Engineering co-developed software for industrial robot management with a 3D user interface.
Mondelēz International launched a new automated candy packaging system for its factory in Svoge. The new production line that costs more €11m is able to package 6600 chocolate candies per minute.
Coca-Cola HBC invested over €20m for a new production facility in Kostinbrod, which according to CCHBC executives is the most technologically advanced in Europe and it will enable Bulgaria to export soft drinks to Romania, Serbia and Greece.
Another smart factory, another entry from Plovdiv. Ataro Clima finished a completely automated facility, where machines can work 24/7 and no lighting is required.
Visteon Electronics Bulgaria pioneered 3D digital cluster technology in collaboration with Peugeot.
Ocado Technology continued developing a number of robotic shopping systems from its R&D center in Sofia.
A Bulgarian engineer presented the first humanoid robot build in the country, Roki.
Allterco Robotics won a 'Best of IFA' award, at the biggest consumer electronics expo in Europe.
Power Drone, a startup that works on aerial inspection of energy infrastructure won an award for 'Most innovative startup of 2019'. The AI/ drone venture already has completed projects with all three energy distribution companies in Bulgaria – CEZ, EVN and Energo-Pro.
Walltopia, the Bulgarian provider of climbing walls, introduced Gamifier, a system that uses IoT, AI and gamification to provide an even more interactive and engaging experience for climbers.
Bulgaria was host to the International Congress in Robotic Surgery and gathered over 300 specialists from Europe, Asia, and the US.
On a similar note, Varna saw the first robot-assisted surgery in Bulgaria.
The law firm, Popov, Arnaudov, and Partners officially hired a robot to help them with big data analysis. 
A local hotel, Best Western Premier Sofia Airport, started using an autonomous robot for guest room service.
What's next for PARA?
The association shares that has set four main objectives for 2020 – mapping of the robo-academies and schools in Bulgaria, organization of educational initiatives for high-school students as well as hackathons for university students, and last but not least, presentation of the Bulgarian robotics and automation businesses abroad.
"The opening of new R&D centers and enhancing the role of robotics in schools is expected to continue in 2020 with an even larger boost. Finding the right symbiosis between young people aged 14-18 with a highly technical and software profile and the industrial businesses to work together is crucial for the long-term industry. From PARA, we will continue to monitor innovations in the Bulgarian industry," comments Kristiyan Mihaylov, founding board member of PARA.