deal
Bulgarian VC BrightCap Leads the $12M Investment Round of Silicon Valley 3D Geospatial Startup Enview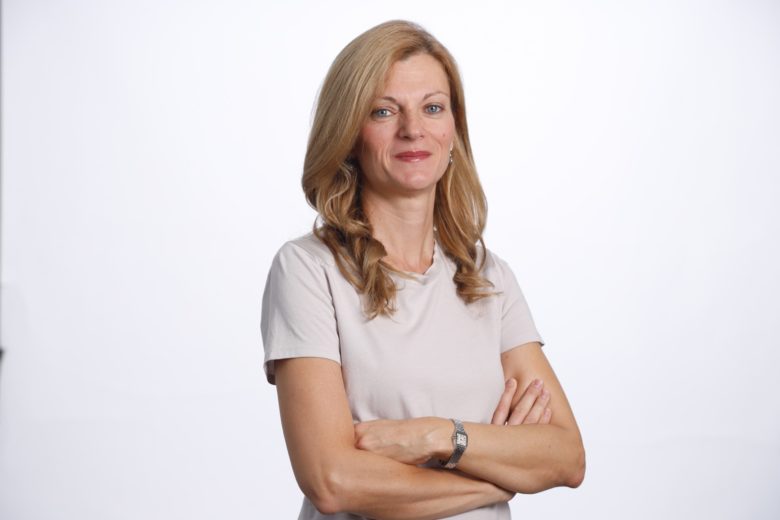 Deals in which a VC fund from a small and rather young VC market like Bulgaria lead an investment round of a Silicon Valley startup are more an exception than a rule. This is what makes the latest deal of BrightCap Ventures interesting – the launched in 2018 with 70% public financing fund puts €2.5M into Enview, a five-year-old, based in the Valley deep-tech startup that has just raised a $12M (€10.7M). The oversubscribed A1 round is joined also by Statkraft Ventures, a Europe-based, energy-focused VC, Ahoy Capital, and existing investors Crosslink Capital and Skype's co-founder Toivo Annus. 
Enview has developed a software engine that helps governments enhance national security and companies monitor their infrastructure by mapping the world in 3D. It automates the analysis of the data received by satellites and air patrol, which is otherwise highly labor-intensive manual work with not too precise results.
"We are excited to back a highly experienced team with a superior product. There is a demonstrated need to automate the virtualization of the physical world precisely and efficiently and Enview is clearly addressing that need," says BrightCap's Managing Partner Elina Halatcheva. For BrightCap's team, who is on a mission to attract world-class companies to set a foot in the Bulgarian market, the hope is that Enview and its co-founder Krassimir Piperkov will start building a local R&D team in the near future. 
Turing the physical world into virtual models 
Enview is founded in 2015 and is a 3D Geospatial analytics company. Its software product uses data from various sources like LiDAR and satellite images and creates precise 3D models or the so-called 'digital twins' of physical spaces to allow governments and energy businesses to monitor critical infrastructure – from roads to pipelines, and thus assure proper functioning and security. The system allows clients to see 'the invisible', predict future threats and prevent those threats from becoming incidents. Enview uses artificial intelligence, 3D computer vision, and scalable high-performance computing to automatically analyze 3D data at high speed and scale.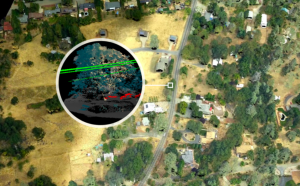 The system was developed by San Gunawardana, a Ph.D. in aerospace engineering from Stanford, who was embedded in the US Army in Afghanistan as an engineer. There, the co-founder and CEO prototyped tools and techniques to save lives by detecting and preventing threats, such as bombs and ambushes. He saw the potential of using 3D data but also the speed and scalability limitations related to manual processing. This is how Gunawardana came to realize he could combine computer vision/AI with large-scale cloud computing to rapidly generate actionable insights from this data. Back to the US he partnered with his Stanford alum Krassimir Piperkov and started Enview. 
From national security to smart cities
Today, the startup works with different federal agencies in the US, and with some of the biggest electric, oil, and gas companies overseas. Enview's technology has been operationally proven аnd deployed for a number Fortune 500 companies, says an official announcement. Indeed, the series A1 news comes shortly after Enview entered into a contract with the US Air Force Research Laboratory (AFRL) and was awarded a strategic expansion with the U.S. Air Force. "Over the last few months, we've seen great momentum from government contracts as well as energy companies looking to Enview for a wide range of use cases from protecting critical infrastructure to emergency response and off-road mobility. With these partnerships, we're able to grow our team and accelerate our development to meet these market demands," comments CEO San Gunawardana. 
"We see a great future for Enview. In addition to servicing government customers and energy companies globally, there's a myriad of other used cases for Enview's technology, including autonomous vehicles and smart cities. The capital from this round will be used to further enhance the product and accelerate hiring of various positions, including data science and ML, as well as sales and marketing," tells us Elina Halatcheva. With the latest round, the total investment in the company amounts to $20.5M, according to Crunchbase.
The Bulgarian connection
 "We believe that Enview can benefit by leveraging the local engineering talent and intend on helping them expand their R&D team here. The company is in the process of researching and assessing the feasibility of such a plan," shares Halatcheva. For now, however, Enview still has no presence in Bulgaria. The deal is a result of the connection of Halatcheva with the co-founder and chief operations offices Krassimir Piperkov.
Typically, based in Bulgaria funds that are backed with public financing are not allowed to invest in companies that have no footprint in the local market. Due to the large portion of private capital raised by BrightCap, however,  the fund is able to make exceptions.  
"After the deal announcement, we started receiving calls from other US companies exploring the opportunity to set up Bulgarian R&D offices, which is also great for the local ecosystem and totally in line with BrightCap's thesis," explains Halatcheva.

This may also interest you:
WOOM, the leading fertility app of the Spanish speaking world opens Bulgarian office after an investment from BrightCap