event
Can You Really Start A Global Business In Bulgaria?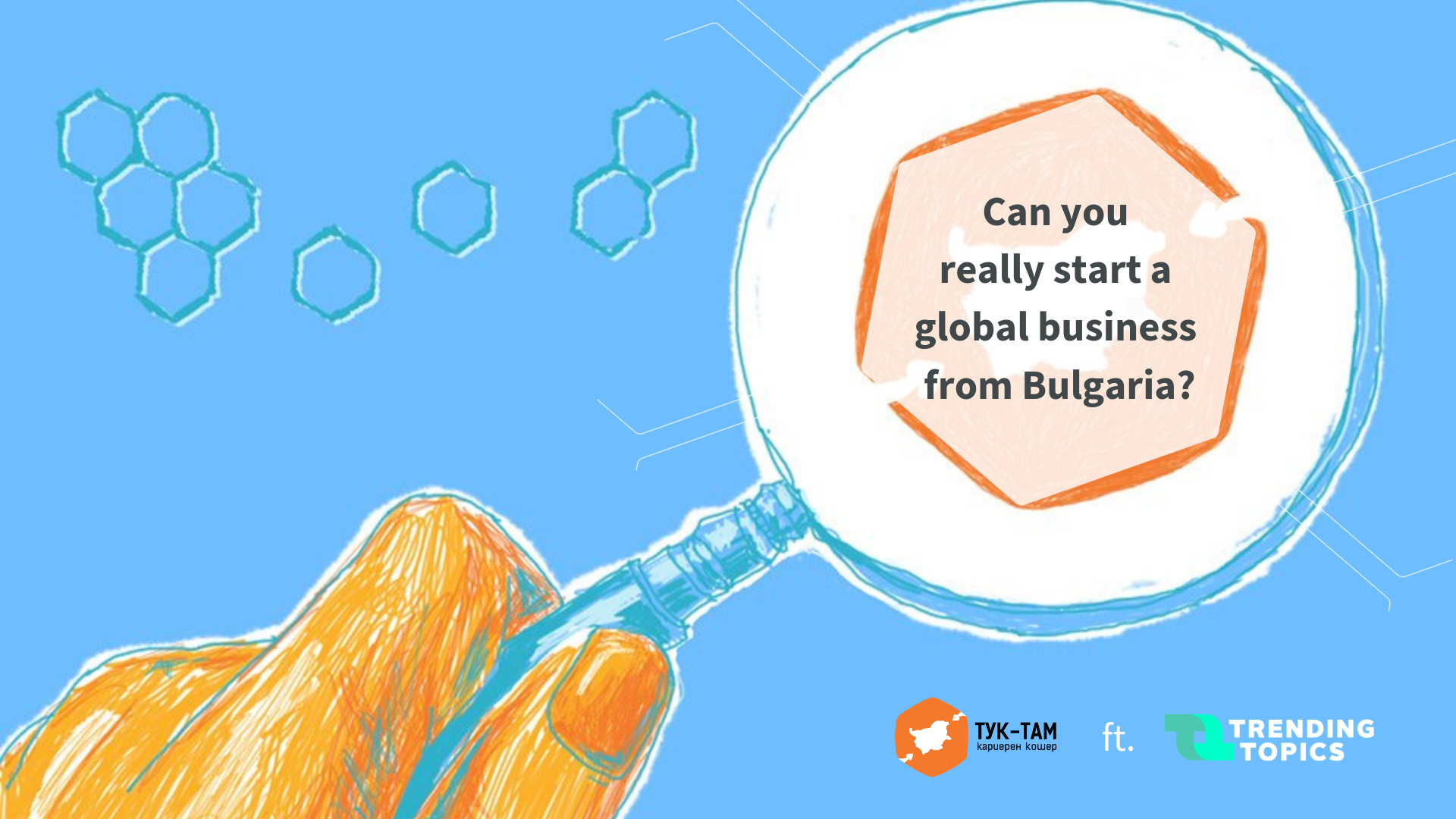 In the past years, Bulgaria and especially Sofia are gaining momentum and evolving into an attractive startup, funding and innovation destination in CEE. Just a bit over five years since the first more significant EU-backed VCs were piloted here, the local startup ecosystem seems to be flourishing and gaining attention from abroad. A lot of international conferences are happening here and more and more companies (also startups) are opening up offices in Bulgaria e.g. the US WMware and Sensata, European fintechs like Paysera etc. The most recent example we can think of is the global e-learning platform Coursera. 
As a rather young and fast-growing ecosystem, Bulgaria could offer many career opportunities – in innovative foreign companies, in startups, but not least – to start own company and grow it from here, while maintaining high living standards.
+++ We asked founders: Five reasons to run a global business from a small country like Bulgaria+++
Trending Topics Bulgaria is founded by people who came back from abroad to contribute to the development of the local ecosystem. Therefore, we support Career Hive, the annual forum that presents career opportunities (entrepreneurship is also a career) to anyone who wants to come to Bulgaria but needs a good reason for this step.
During this year's edition on the 4th of September, Irina Obushtarova, the managing director of Trending Topics in Bulgaria, will ask the local ecosystem developers and VCs about the best ways to start a global business in the country. Well, also about the challenges. 
Where to start?
Investors Dimitar Enchev from PostScriptum, Diana Aladzhova from Empower Capital, and Ivaylo Gospodinov of BlackPeak Capital will join the discussion moderated by Irina to shed some light over the currently available funding in Bulgaria. They will also discuss the mindset entrepreneurs need in order to grow a global business from a small country.
Which are the most attractive verticals for starting a business and what do investors want to see? Are there success stories from the innovation ecosystem that we don't hear about? And not least, what made the three panelists come back after building a career abroad – what have they struggled with and what solution they've found?
Join Irina and her guests on the 4th of September, at 18:15 in Inter Expo Center Sofia to hear more and join the conversation.
Read more about the event: Need a reason to come back?