STARTUPS
Czech unicorn Rohlik Group now expands to Italy and Romania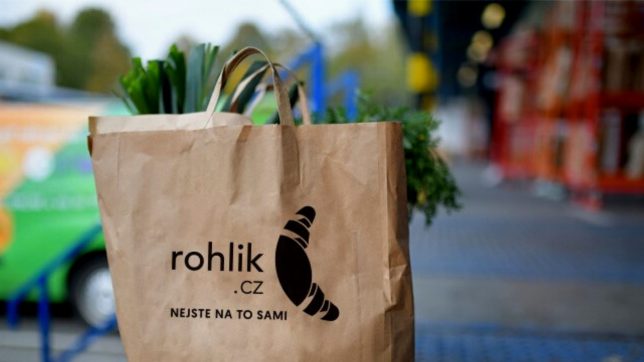 The Czech unicorn Rohlik, that provides online grocery delivery service, is expanding to Romania, Italy, and Spain under the name "Sezamo". The Czech company expanded in Austria during 2020 under the brand gurkerl.at and most recently entered the German market as well.
From spring 2022, "almost 2.5 million households in Milan and Bucharest" will have access to the grocery delivery service for the first time. From the second half of 2022, Sezamo will also be launched in Spain.
Rohlik: Over 2,000 orders per day
"A few weeks ago I signed the contract with our first fulfillment center in Spain. We will therefore be present in Madrid in the second half of 2022 and more countries will follow. The background to our further expansion is the impressive growth in all of our new markets. In Vienna, for example, we quickly exceeded the milestone of 2,000 orders per day with gurkerl.at. Our business model of supplying renowned national and global brands as well as high-quality local products has proven itself time and time again. In connection with a full range that can be delivered in three hours – in some countries even faster – our service is exactly what families are looking for. This is evidenced by the high frequency of shopping and the high order values", explains Jakub Petřina, Chief Marketing Officer.
Catchy name: Sesamo
The name is new – it is being used for the first time in several countries. Up until now, Rohlik's offer was called differently in each country. Jakub Petřina, Chief Marketing Officer, says that "Sezamo" is intended to ensure greater uniformity:
"After Rohlik has so far introduced four different brand names at its four locations in Europe, we will be opening our new stores under the uniform brand name 'Sezamo' open up. Romansh languages ​​are spoken in all three countries and we have again chosen a brand name with a 'food connection'. Sesame is known and loved in all cultures."
The domains rohlik.cz, kifli.hu, gurkerl.at and knuspr.de will be retained as" locally established brands ".
New warehouses in Italy and Romania
After the start in Italy and Romania, Sezamo will be able to deliver around 8,000 different items directly to customers "from day one". In Italy, this can be done immediately in three hours, in Romania in two hours. The warehouse in Italy is to be around 5,000 m², in Bucharest Rohlik even wants to set up its own 10,000 m² warehouse. When exactly the starting shot will be given in spring is not yet clear.