Аrticle
Juicy Bite: Czech Online Grocery Startup Rohlik Raises EUR 190m to Fuel European Expansion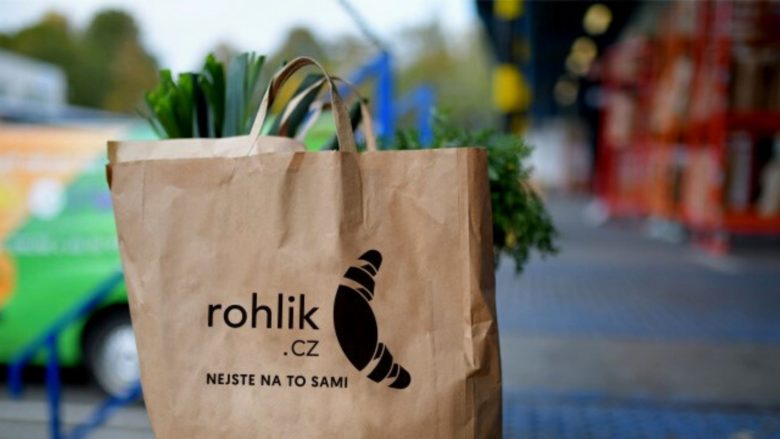 Prague-based online food ordering and delivery startup Rohlik has raised EUR 190 million in funding in a major investment round, the company said in a press release. The money will go to add fuel to an existing business in the Czech Republic, Hungary, and Austria, and kick-start operations in new European markets, particularly Germany, but also in Romania.
Partech led the round with significant participation also from Index Ventures. The EBRD, Quadrille Capital, J&T Bank, R2G, and Enern (a current investor) were also in. The valuation is not being disclosed but Forbes' Czech edition, when reporting on the round being in the works in January, said it was over €600 million ($723 million). TechChrunch cited its own sources as saying it was around $600 million.
Rohlik, which has roughly 17,000 items in its online store, reported impressive financial performance for the FY 2020 when the COVID 19 pandemic caused a boom in online food ordering. Last year, the group's revenues increased 101% reaching EUR 300 million on some 750,000 customers.
Rohlik's sweet spot
In an interview with TechChrunch, Rohlik Group CEO Tomáš Čupr said one of its unique advantages and a driving factor behind its success has been to adapt to the shopping habits of average European urban shoppers, who regularly visit smaller stores, alongside supermarkets.
"We found the sweet spot of great service, which is a two-hour delivery turnaround ordered in windows of 15 minutes, and an amazing assortment. Traditionally you find supermarket assortments in online grocers, but what is the point of waiting for that? We have a supermarket, too, but we married it with local butchers, fishmongers, bakers, fruit and veg sellers, things you can't buy in mass retail," said Čupr. "We are saving people 5-7 shopping trips, not just the one to the supermarket, and that's why we managed to scale," he said.
+++ DoDo: The Czech Startup That Optimizes Delivery Time With Advanced Machine Learning +++
Fast-track to success
Rohlik was set up in 2014 in Prague and has expanded rapidly covering the whole territory of the Czech Republic, In 2019, they entered the Hungarian market, before penetrating Austria in 2020.
With the fresh funding, Rohlik plans to add some fuel to its existing business and technology and step into fresh online grocery markets including Germany, Romania, and Poland among others.
Bulgarian investment
In end-June 2020,  Rohlik announced that it has invested EUR 1 million in eBag, the biggest digital grocery shop in the Sofia metropolitan area. Back then, the Czech company said it was considering a complete acquisition of its Bulgarian online food ordering counterpart. in the long-term. This was the group's first international investment.
+++ Bulgaria: New Players Are Entering Online Grocery Delivery. Are The Long Waiting Times Coming To An End? +++