Daily Data
Will A Potential Economic Recession Slow Down Digital Transformation…Or Not?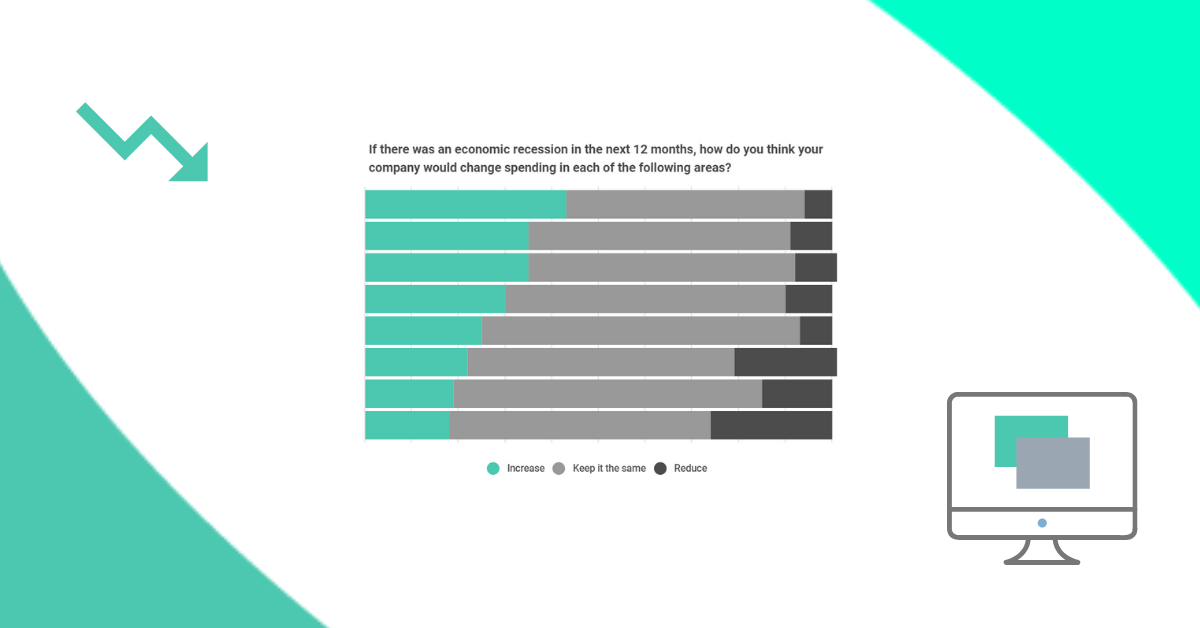 As many businesses and factories around the world are affected by country lockdowns and looming uncertainty, the threat of a possible economic recession becomes increasingly real. How would this impact the digital transformation of organizations globally? While remote work efforts may in some cases increase the adoption of digital technology, investments in tough economic times are often approached with a more cautious mindset.
However, according to research from Business Insider Intelligence (BII) from October and November 2019,  executives worldwide seem to state that should a recession hit in 2020, investments in digital transformation would either increase or remain the same – with very few saying that would decrease. It's definitely interesting whether the answers would be the same in today's climate.
BII notes that respondents were asked about technologies they already had implemented. Respondents from financial services companies were most common (16%) and the executives that participated were decision-makers in companies from all over the world self-identifying as forward-looking.