DigitalK 2019
Fintech, Blockchain, Digital Strategy: Here Are The Highlights You Shouldn't Miss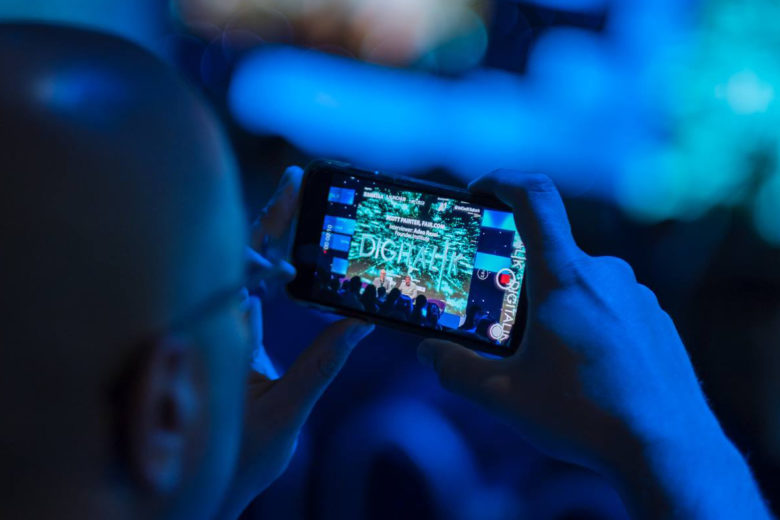 For the sixth years in a row, DigitalK, one of the top ten digital and tech conference in CEE, brings together experts from the VC world and startup founders who seek a stage to pitch their ideas.
On May 30-31, Sofia Event Center (SEC) will turn into a digital, tech and startup arena, cracking the gates of the future generation technologies implementation. This year the organizers from LAUNCHub Ventures, NEVEQ and Capital are confident that the variety mix of VCs, startup companies and rock star speakers will provide the tech savvies with new perspectives on the hot topics. One will look for potential investment, others will seek an outlet for their ideas. Oh yeah, and there is thе party at the end of the first day.
Innovation, Blockchain, Tech and more
Opening the conference, the Entrepreneur Jeff Hoffman will inspire the tech crowd to innovate. Digital transformation, media, advertising and leadership are all in the focus of day one.
#Digital Strategy
Axel Szymanski, Chief Technology Officer of DXC Technology, will help the audience to master the digital trends. Starting at 11:20, he would even go a step further and teach the audience how to become a market leader.
Right after, Verizon Media's digital prophet, David Shing, will open the door about how brands are surviving the new paradigm of retail.
Focusing on the power of digital transformation will be Stephanie Peterson, VP Digital Planning & Activation at Adidas. At 13:20, Peterson would give some tips on how to mean more by doing less.
#Social Media
At 14:20, Jeffrey Smith, Co-Founder and CEO of the music app Smule, would share his knowledge on how to build a community around music.
#Leadership
Speaking at 15:35, Head of Information Technology of the transportation network company Uber, Shobhana Ahluwalia, will teach us more about listening, learning and leadership.
#Blockchain
Blockchain is a really hot topic this year.
At the end of the day, one would be Nigel Clark, right before Cristoph Solich who will reveal some insights about how the pitch of 2020 should look like. The SVP of Partners and Industries of the network for decentralized applications Hedera Hashgraph will take the stage at 17:10. For about twenty minutes, Clark would share some insights on what it takes to build the trust layer of the Internet.
The second conference day (31 May), the program starts with the well-known Bitcoin enthusiasts and author Andreas Antonopoulos, who, between 9:45 and 10:15, will be expressing his vision on the future of programmable money.
Right after, starting at 10:15, Jamie Burke, co-founder and CEO of Outlier Ventures, would better explain what convergence stack, as he likes to call it, is. A small hint – it's about a big bet on bots, blockchains, and tokenized networks.
The trading guru Tone Vays is going to moderate a panel for investment challenges in blockchain technology. Joining him would be Saeed Hareb Al Darmaki, managing director at Alphabit Digital Currency Fund and Nikola Stojanow, Chief business development officer at Aeternity one of the top 100th blockchain projects in terms of market valuation. Jamie Burke and Lyuben Belov, Founding Partner of LAUNCHub Ventures would also be on stage.
Other blockchain topics like scaling, adoption, STOs, and banking in a tokenized world would also be under fire.
The second day of the conference will also focus on the topics of tech, investment, and entrepreneurship.
#FinTech
At 13:00 sharp, Elena Lavezzi, Head of Growth for Southern Europe of the FinTech unicorn Revolut will put a light on what is the growth path ahead for the company. Following, the head of international expansion of Monese Ltd., Lauri Haav, will unveil how banking for mobile people works.
#Money a.k.a Sales and Crowdfunding
Steli Efti, CEO of sales CRM company Close.io, will open the sales topic at 14:05, by giving tips and tricks on how to develop a winning sales mindset.
Next, teaching startup sales lessons from the valley, is Marvin Liao, partner and head of San Francisco`s Accelerator of 500 Startup.
Crowdfunding would be covered by Pascal Condamine, Project Evangelist Europe at Indiegogo. Starting at 14:50, he will help companies create the most successful crowdfunding campaigns possible for their projects through Indiegogo and will highlight the trends in crowdfunding-based fundraising.
#Startup Competition
The presenters listed above are just a small bunch of all the incredible speakers that would share their top expertise on various topics focusing on Digital Innovations. VC funds, entrepreneur, innovators and tech savvies from around the world will gather in SEC the upcoming week.
Traditionally, the event would hold a startup competition, which this time gathers semi-finalists from seven different counties. During the first day, between 14:00 and 16:00, the preselected 14 founders would have up to 4 minutes to win the jury, that would later ask follow-up questions. The founders will be divided into two pitching groups. There is also a Q&A session in between, where founders can ask VCs questions they never dare to ask. On the next day, after the three final pitches, at 17:00 the winner would be announced. The community also has the right to fast line one project straight to the finals.
As a media partner Trending Topics will let you know of all the good stuff happening around the conference. So, stay tuned.