Interview
George Tziralis: Greece Is A Small Market, So Ambitious Founders Target Globally From Day One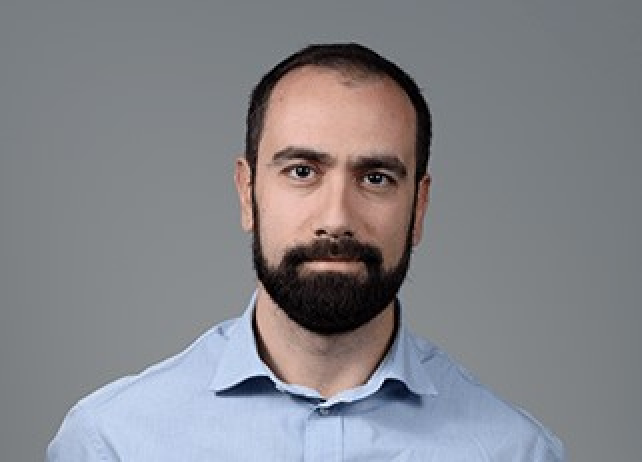 Trending Topics has started a series of interviews with venture capital, private equity, and angel investors from Bulgaria and Eastern Europe, to better understand their mindset, strategies, and put together a well-rounded picture of the industry as it is today.
What does the Greek startup ecosystem look like? How has it evolved in the past years? Who are the investors there? How does the Greek venture capital industry work? Knowing our neighbour's startup scene has produced many prominent ventures over the past few years and as we wanted to learn more about it, we reached out to George Tziralis,  a general partner at Marathon Venture Capital.
Twelve years ago Tziralis turned his PhD in Operations Research into a startup. In 2009, he co-founded Openfund, the first venture capital fund for technology startups in Greece and the first institutional investor in companies like Workable and Taxibeat (the latter was acquired by Daimler for $43m in 2017). He is also the organizer of Open Coffee Greece – a monthly meetup that gathers founders and tech enthusiasts under the same roof so that they can talk about everything related to entrepreneurship. With Marathon, Tziralis continues investing in potentially world-changing ventures  – just a few weeks ago we shared the story of Augmenta, a Greek startup aiming to reinvent precision agriculture.
Here's what else we learned about him and the Greek startup and venture capital ecosystem:
Trending Topics: You made the transition from an entrepreneur to a VC investor. How did this happen?
George Tziralis: Originally, I was doing a startup and wondered whether like-minded people exist in the place where I live. I thought of organizing a meetup to get to meet fellow founders, which helped me and my peers discover each other – it was fun! Since then, we're doing this every month, now we're at year twelve. The meetup gave shape to a founder community, yet pretty much everyone – no matter how hard we have been trying, or how timely our ideas were- was failing in the early days, myself included. I took a step back to realize what was missing was access to relevant advice (so we could avoid reinventing the wheel in everything we do) and capital (so we could focus on our startups full-time). Since no one was doing this, we put together a team to deliver against our own problem…
What's the current status of Marathon's fund? 
We launched Marathon in 2017, have invested in ten companies and are looking for our next ones! We have invested in a broad array of industries – cybersecurity, health tech, IT infrastructure, edtech,  agtech, fintech and so on. We are proud that the founders we work with are attracting the inbound interest of world-class talent, Fortune 500 customers, and some of the best investors in the world.
What's your investment philosophy?
We put the first million in deep-tech companies of Greek founders. We lead seed rounds from €500k to €1M, with a transparent offering (our standard term sheet is available on our website), getting 15-20% of equity.

Can you tell us more about the startup ecosystem in Greece? 
We have truly well-educated technical talent, willing to take risks and do whatever it takes to succeed. A culture that is challenging the status quo, so people try to come up with better solutions, and quickly form small teams to go after them. A small market, so ambitious people target globally from day one. Plus a tight community, so the experience becomes shared and success triggers more people to go after doing startups and building great things. A great place to be!
Would you invest in geographies different than Greece? 
With our current fund, we require our portfolio companies to maintain part of their operations in Greece. This works well with Greek founders across Europe and beyond – no matter where they are based, they typically already work with some of their peers based in the country. It also works well because we speak the same language – both literally and metaphorically – and being part of the tribe makes communication more efficient. 

How do you think the VC industry in Greece has done in the past 5 years?
Well, venture capital in Greece has gone a long way in the last few years – the market was not there when we started a few years ago. It takes time but some experience has started to get accumulated, and the results are now taking shape. Similar to startups, I think ambitious investors are going the extra mile when it comes to rolling up their sleeves and doing the hard work for their companies –for example we do a lot of groundwork for our companies, helping founders leverage their time to focus on the truly important stuff, i.e. their team, product and customers– and this is paying off well.