cee star of the week
Infobip: A Bootstrapped Unicorn and Aspiring Leader of The Communication Platforms as a Service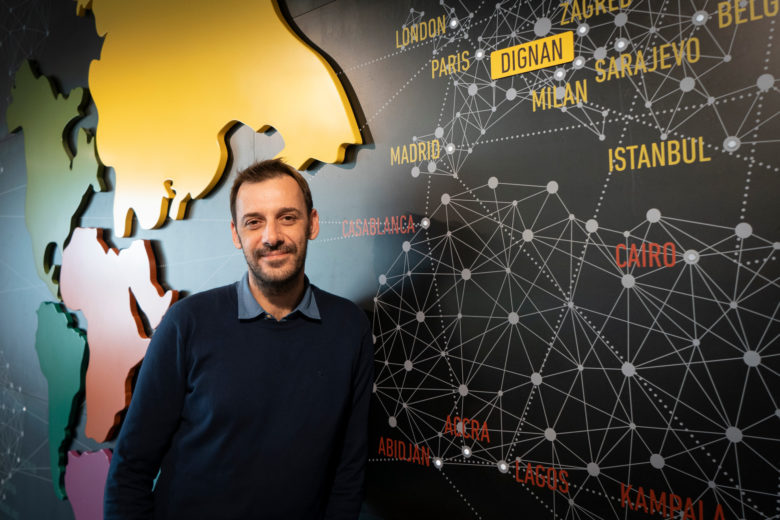 "CEE Star of the Week" is our weekly series of short stories where we present a company from Central and Eastern Europe that has recently achieved something significant – closed an investment round, won a prize, successfully launched on a new market, made a prominent hire, etc. The stories can be found both on trendingtopics.at and trendingtopics.eu.
Founded in 2006 in Croatia and with no external capital invested until July 2020, Infobip has recently attracted its first investor at a Series A stage and turned into a unicorn. The Croatian born and officially headquartered in the UK omnichannel communication technology company Infobip has raised over $200M at a valuation of over $1B (read the whole story here). Infobip is one of those big companies that almost everyone has used or has been in touch with one way or another, but no one has heard of. You don't believe it? Read carefully: If you've ever received a message from your bank, or from Facebook or Uber, you've used Infobip, as Sifted notes. The Croatian company provides the messaging platform for around 750 banks around the world and works with 650 telecom companies. We reached out to Silvio Kutic, founder and CEO of Infobip, to ask how they managed to build such a company, why were they keeping quiet for so long, and more.
Trending Topics: What's Infobip's vision?
Silvio Kutic: Everything we have done at Infobip in the last 14 years has been aimed at creating the best possible technical interactions between businesses and their end customers. We have positioned ourselves as a communication platform that connects these two worlds. We are continually innovating, creating technology, and superior interactions between the two sides. The customer experience (CX) is of utmost importance to us, and we got it by implementing a full-stack cPaas. That is why our goal is to be an engineering powerhouse. We want to continue to build everything in house – to control the end to end experience; from the technology to the delivery mechanism. This has the advantage of quality, privacy and security.
You became a unicorn raising your first round? How is that possible? How did you make it so far without venture capital?
Previously, our focus was on organic growth in our core segment, A2P (Application-to-Person – ed.n.)  SMS business, and on expanding our geographical presence and acquiring new clients. We have always successfully financed this part of the business by reinvesting profits, and there was no need for additional external financing. After bootstrapping and self-financing since being founded in 2006, the company has come to a stage in its development where it was assessed that with the appropriate partner onboard additional potential could be unlocked and further acceleration in its remarkable growth trajectory could be achieved. We want to become an active consolidator and activate M&A as a strategic option, and these funds will help us achieve these strategies. Now we got an adequate partner who will help us to reach our goals with the help of their experience and connections. Infobip will continue setting the trends in the cloud business communications industry to lead the way in innovation.
Why has almost no one heard of you before you became a unicorn and while two-thirds of the world have used your technology? Was it an intention?
I wouldn't go as far as to say that no-one has heard of Infobip. We have been around for over 14 years and in that time have grown to become the largest cPaaS (Communications Platform as a Service – ed.n.) provider in the world with more than 650 direct carrier connections and a global reach of over 200 countries. We are well known in many parts of the world mostly in the A2P space, for which we have received many awards over the years, but this is now changing as we enter the SaaS marketplace with our digital customer experience solutions. 
Securing these achievements means we have had to be laser-focused on building world-class products and solutions that will provide the best experience for our customers. Our resources then go into this and not into grabbing headlines. 
The only fame we're interested in is the one that comes from creating happy customers who want to advocate for us. For example, this has been the case with all our customers in Bulgaria which include MyMall, Rapido and Sila BG.
What's the achievement you are most proud of?
We have a down-to-earth, family-oriented culture in the company. We pride ourselves in being humble engineers led by our philosophy of learning by doing and fueled by our passion for technology. Next to our customers, this is what matters to us as a company. I think we have been successful largely due to our culture within the company where we are focusing on teamwork. We always listen and together we help each other to learn.
What's the most interesting product/feature/ project you are currently working on?
We are and will continue delivering world-class business cloud communications solutions to customers globally and this year we launched the first of our SaaS products – our omnichannel contact center solution 'Conversations", as well as our bot-building module 'Answers'. By the end of Q3, we will also have launched our customer engagement solution 'Moments' all built on the widest range of programmable channels. This has been possible thanks to the engineering expertise within our company. We see the next significant shift facilitated by the conversational commerce experience as we move to click-free consumption. We believe conversational UI will become the platform of choice for developers surpassing mobile-first and cloud-native projects and we plan on being at the forefront of this innovation.
What's your biggest failure and what is the most important learning from it?
To succeed in something like this requires a combination of different factors such as product-market fit, go-to-market strategy, great team, technology, and a scalable business model. If any of that is missing, it's hard to succeed. It's something that happened to us many times in the beginning. Everything was around communications, but it took five years to get the perfect fit. Mistakes are an integral part of any business journey, especially when it comes to startups. Everyone has met and is meeting them, including us at Infobip. They are acceptable as long as we all learn from them and don't repeat the same ones. I am glad that we have built a strong culture of learning by doing at the company. The majority of the things we do every day, we are doing them for the first time in our lives. We are in a continuous learning loop.
You are still developing the company from Croatia. What's the startup ecosystem in Croatia like? 
There are many good tech companies and talents in Croatia, it's an enthusiastic and vibrant ecosystem that consists of small and medium-small companies, with few exceptions. There are also many bootstrapped companies, just like us. Croatia is now appearing on the map of Private Equity and Venture Capital funds. We hope that the recent success of Infobip will help these companies in terms of much greater visibility because our success shows that here in Croatia, you can find successful tech companies and startups as well.
Meet other CEE stars:
Polish Infermedica's AI-driven Alternative to Googling Symptoms and Self-Diagnosis, and a €10M Series A
altFINS: The New Slovak Startup on the Fintech Map
EveGreen: The Slovenian Startup That Has Made Flowerpots Biodegradable