Interview
Inside The Deal: US – Bulgarian LucidLink Has Just Raised а $6M Round in Which The Newest Bulgarian VC Participated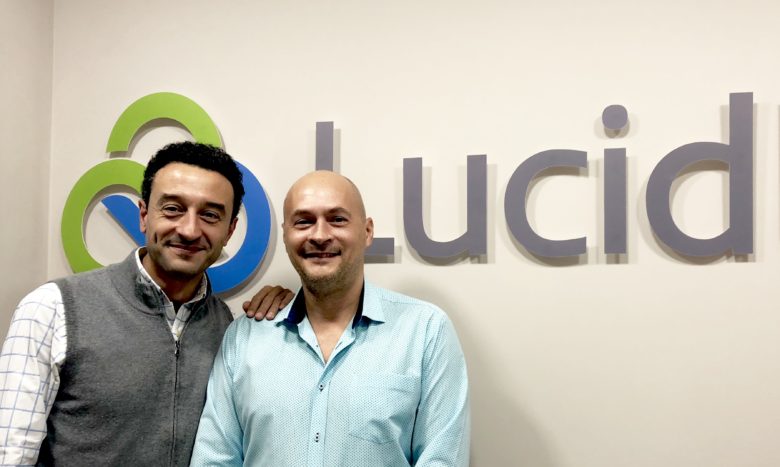 George Dochev graduated from the University Of National and World Economy in Sofia and headed to the States some 20 years ago. He joined the software-defined storage company DataCore Software in 1998 and led the technical team in the development of the minimum viable product that attracted nearly $8M investments only a year after the venture was started. Within the next ten years, DataCore raised $95M. As Head of engineering at a later stage of the company's development, George was managing a distributed team of 40 employees between the US, Bulgaria, UK, and France. While there, George identified the need for a new product that would allow distributed teams to instantly access large data volumes in the cloud and work more efficiently.
The product was born out of frustration with the existing technologies, he explains, and offers a solution to the fundamental problem of transferring massive volumes of constantly changing data over the internet and without storing it on a local device. So in 2016, a new venture called LucidLink was incorporated. Together with his former colleague at DataCore  Peter Thompson, George prototyped a software product for the enormous enterprise file sync and share (EFSS) market, forecasted to grow to $10.2B by 2023.
The prototype was well received, as in less than a year LucidLink attracted prominent advisors and its first investment of $1.6M by leading Silicon Valley investors. Steve Anderson from Baseline Ventures, Mark Templeton the long-time CEO of Citrix Systems, Umesh Maheshwari, the co-founder of Nimble Storage and Peter Ziebelman from Palo Alto Venture Partners, to name a few.  In two short years, LucidLink not only earned the trust of its investors but also attracted several media and entertainment clients. The most interesting of which, however, doesn't belong to the media sector. A division of the U.S. Government uses LucidLink's software in its video surveillance projects.
"LucidLink to a great extent catalysed the start of BrightCap." – Daniel Lorer, BrightCap Ventures
After this first round of investment, George, who has always been connected to Bulgaria, opened up the development unit of the company in Sofia. This summer LucidLink, which remains a California headquartered company, closed another round of investment at $18M valuation. This time a Bulgarian VC, the latest local fund, BrightCap Ventures participated with $900K. Trending Topics met George Dochev and Daniel Lorer of BrightCap to talk about the deal and the opportunities it opens up for LucidLink, but also for Bulgaria.
How did you find each other?
George Dochev: We were about to close our investment round with the current VCs but were keeping it open because of our willingness to have one more investor to help us develop our business in Europe. Quite casually in a conversation with a UK company, a brand new Bulgarian fund called BrightCap was mentioned.
Daniel Lorer: It was no accident, I must add. (laughs) BrightCap was initially designed to invest in companies that create value in Bulgaria but sell their products elsewhere. As part of this strategy, we stated that before our whole network around the world from Israel to UK, the US and Taiwan. Our partners in UK obviously got the message right. LucidLink to a great extent catalysed the start of BrightCap. They were about to close the round and we couldn't miss the opportunity to join the big investors of the Valley.
What is LucidLink doing with the fresh $6M?
G.D: The next steps are very well defined. We need to reach $1-4M recurring annual revenue in the next 18 months. Our goal is to triple our valuation so we are ready for the next round of investment that we expect to occur sometime towards the end of next year. This is the next milestone. We need to do a lot of things – first remove M from MVP and develop a valuable product.  Of course, such amount of money allows a small startup like ours to continue to grow and allows us to focus on our go-to-market strategy. So far everything has been spent on product development. Before the investment we were 10 people, we have now grown to 25 mostly augmenting our sales and marketing.
What is BrightCaps's role in this process?
D.L.: Our role is to be the eyes and ears of the other investors on the spot where the product development takes place. This seems to be a valuable role and we hear it also from partners in other deals we are negotiating now. We will also help with our European and Israeli network.
G.D.: We expect smart money.
Is there any difference between working with an American and a Bulgarian investor?
G.D.: I don't see any significant differences. The people we meet here have the level of sophistication we see in the United States. Of course, VCs in the US have a huge exposure to many companies but in terms of quality and understanding the level is comparable.
What is it like to co-invest with the big names in Silicon Valley?
D.L.: Oh, that was an enlightening process. We actually interviewed the other investors that were already committed. The interviews with the angel investors, and also with funds such as Bain Capital Ventures and several other boutique funds, were very detailed. We asked them to share why they find LucidLink an exciting opportunity.
On the other hand, it was also clear to us that if we want to co-invest with the Valley funds and build a bridge for other Bulgarian companies as well, we need to set foot there.
"I think they [BrightCap] want to be unable to participate in the next round.  This is the best scenario for everyone" – George Dochev, LudicLink.
What were you asking and what convinced you?
D.L.: It always comes down to three components – the market, the product, and the team. The market is huge, almost endless. We had no doubt in the product as well. The most important was that all other investors confirmed something that we could not know in depth – that this team is the right one because they have a very deep knowledge and very good connections.
G.D.: I want to add something else. In hindsight I can say that the right investors and advisors and critical to the success of any startup. In the labyrinth to building a product and developing a go-to-market strategy, having the right people on your side, increases your chances tremendously.
Will BrightCap participate in the next round?
D.L.: We hope we would be able. Actually, we have a little conflict of interest here. If LucidLink grows as much as we want – 4-5 times, we may not be able to get involved. We are a little bit divided. (laughs)
G.D.: I think they want to be unable to participate. (laughs) This is the best scenario for everyone.
D.L.: There is potential. We are a young fund and we will see how long we will be capable of following LucidLink.
LucidLink is another case of a US company co-founded by a Bulgarian and which has its entire R&D in Bulgaria. Why is that a working model?
G.D: First, there are many talented people here. Second, the cost of labor lower. But there is also a third component that for me personally is the most important – we need to invest back in Bulgaria. I owe much of my success to the education I have received here and for me, this is very important.
On the other hand, it's extremely hard to start a venture in Silicon Valley nowadays. It was possible 10 years ago, but not today because the large companies price out the startups creating a kill zone. It seems that the new formula for success is to keep only a small sales and business development team in the Valley. We are still a San Francisco startup, the founders are in California, but the whole development is in Bulgaria. We are a team of 25, 15 of them are in Sofia.
What are the most important outcomes of this deal?
G.D.: Every company has some DNA. Europe is part of our DNA and it is strategic for us to develop here and it was useful to have the view of a European investor and their market knowledge. American investors are great, but they are predominantly focused on the US market and on global trends.
D.L.: For us, the leverage is reversed. Having a portfolio company with such investors opens up opportunities for further deals between Bulgaria and the Valley. This facilitates the further dialogue and contributes to the visibility of the things we want to show from here. For BrightCap, this deal opens at least four new doors. Our mission is very clear – to create substantial global exit opportunities for companies who develop here, in Bulgaria.
"Our mission is very clear – to create substantial global exit opportunities for companies who develop here, in Bulgaria." – Daniel Lorer, BrightCap Ventures