INTERVIEW
Investor Zoé Fabian: "Not only doing what is good for the company, but also for the ecosystem"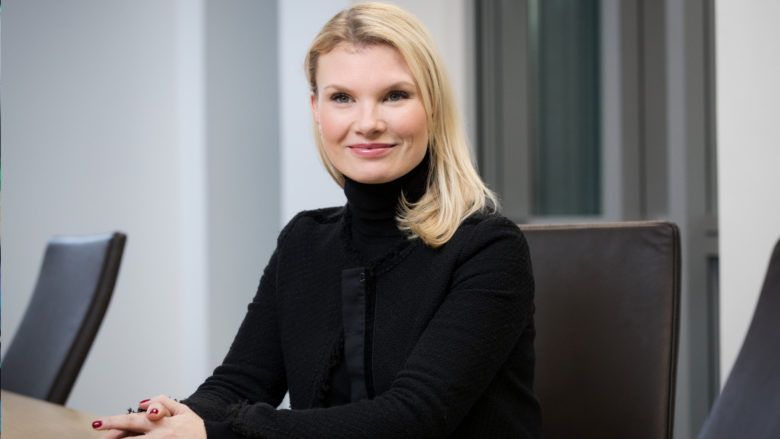 Meet Zoé Fabian, Managing Director Growth of the French private equity giant Eurazeo, which a few months ago started a growth fund with 1.6 billion euros. Doctolib, Glovo, Tink, Back Market, Sorare, wefox, Vestiare Collective – wherever in Europe it says Unicorn, there is often Eurazeo inside.
Zoé Fabian, who had previously worked as an investment manager at Axel Springer and before that at Blackstone in Paris and New York, now speaks in an interview about how Europe can catch up, where the money will come that too many founders still only chasing an IPO on the Nasdaq, why France is now ahead, and what Europe really lacks to become world-class.
Trending Topics: There is currently a big glut of money in tech-scale-ups in Europe. Most of the money comes from the USA and Asia. Many fear that a kind of " sell-out " will take place here. What is your attitude towards these fears?
Zoé Fabian: There are two facets to investing in European tech scale-ups. On the one hand, they show how attractive the European technology market is. We have now proven that there are very exciting and successful companies in Europe.
On the other hand, the investments show that there is a lack of capital depth in Europe. Many of our pension funds, insurance companies, and institutional investors are more risk-averse. The equity allocation is very low compared to the US. This is of course also reflected in the "private markets". European funds are on average many times smaller than in the USA and Asia. The players there see exciting companies, are interested, and can simply write very large tickets.
We are only just getting started in the tech sector and the market is booming massively. The social value of the investments will therefore be very high in the long term. I have two children myself and I want them to have every option later, regardless of whether they want to get into entrepreneurship, work for exciting companies or do research.
How are you positioned with the Eurazeo fund?
I think we are still doing far too little here in Europe to maintain our local investment ecosystem and our competitiveness in the long term. It is a shame that the investments often come from the USA and Asia because the returns then flow back into their ecosystems.
That is why our positioning as a fund is: From Europe, for European companies, or for American companies that want to come to Europe. It is important to be able to write big tickets, so we were happy that we were able to close our fund with 1.6 billion euros. It's very big for Europe, but it's still very small for Asia and the USA. Still, it makes a difference and allows us to be competitive. Structurally, however, we need even more capital; other funds also have to grow and develop.
Is fundraising easier now than it was five years ago?
We have the advantage that we have a very strong track record. We invested in growth in 2015. We are part of a global platform and manage a total of 30 billion dollars. That is why we were already very well positioned at the time when the first state initiatives came.
COVID has also helped us a lot if you can put it that way because the pandemic has meanwhile made everyone understand how important tech investments are. So the conditions are getting better, but I often hear from smaller funds that it is very difficult to get larger capital commitments. However, these funds are usually not part of a platform, so we are probably privileged. Above all, it is important to have continuous capital and to be able to invest long-term and build partnerships.
You say the fund is "very small" compared to the US, but with more than a billion it would also be present in Silicon Valley, right?
Yes, that's right, and we are very proud of it too! But we also think a step or two further. We are still at the very beginning. We want to expand the ecosystem and it's just not enough for that. There should be European IPO rounds in which we are much more active. That is why it is important to democratize access, as it works in the US.
Is there too little European mentality on the founding side? Is there just the hunt for big money?
Many founders are actually just looking for an IPO on the Nasdaq, and it should be different. But the next generation of founders sees it that way too. We should give them security so that they are not only doing something that is good for the company, but also for the ecosystem. Founders have to consider what signals they are sending, where the money is going, and what priorities they have. For this, it is important to have a partner who has deep roots in Europe.
US partners are considered very important for expansion into America. Is it otherwise a difficult matter?
Absolutely, we also have offices in New York and want to grow there. At the same time, we have to expand our base in Europe. However, there is a competitive advantage for European companies, namely that it is much easier for them to set up in the USA than a US company that wants to expand into Europe, because the market here is much more fragmented, which represents a structural entry barrier.
When it comes to institutional investors, the US is preferred because the pension system is different and much more investments are possible. What would one have to change in Europe for the system to work as it does in the USA?
The pension system definitely needs to be changed. Many pension funds and insurance companies are already involved in investments in private equity in Europe. It must be possible to build up wealth locally, but we are still far behind compared to the USA and Asia. France has a pioneering role in Europe, which is mainly due to the top-down setup there. If Emmanuel Macron orders something there, it also happens, while in Germany everything takes longer due to the bottom-up principle.
How is the fund market developing in Europe?
There have been many early-stage funds lately that have raised a lot of capital in a short period of time and have shown many differentiated approaches. Above all, sustainability is a very important topic right now. This is very good, because the more capital there is, the more innovations can be promoted.
At the same time, there are many growth funds that can only offer tickets for $ 20 to 30 million per investment. You cannot assert yourself in a global competition like this. We need larger growth funds in Europe that can write big tickets so that the companies are also protected for the next round.
The Asian market is very exciting, but China is currently cracking down on big players. How will the situation develop as a result?
It will likely lead to even more capital from Asia being invested in Europe. The big question then arises when expanding into Asia. This makes it unclear whether our portfolio companies would continue to move to China.
Is sustainability a vertical like Fintech or Mobility, or simply a building block that every company must-have in the future – that is, cross-sectional matter?
Sustainability is essential for companies today. We made our own promise that we want to be climate neutral in the next few years. When it comes to diversity, we are way ahead; when it comes to the proportion of women, we are around 50 percent at all levels and we have a female CEO. We also want to enforce this with our portfolio companies, which unfortunately are still male-dominated.
However, from an investment perspective, sustainability is not yet a vertical for us. However, some companies are just starting out that could turn it into a vertical in the future. What is clear, however, is that companies cannot be competitive if they are not sustainable.
On the subject of diversity: every year it becomes apparent that there are still too few female investors and founders. Do we need a quota for women to change that?
Obviously, because we don't have them and the scene isn't getting more diverse fast enough. We didn't have a dedicated quota, but we have this pull effect, we have a lot of female managers, which can also be a competitive advantage. It's extremely easy for me to hire women. And you can find really great female employees. It's just a matter of network and access.
What's the next big thing in Europe when it comes to investing?
Enterprise software celebrated many successes in Europe and will now also expand worldwide. Automation, where we are only just beginning, is also very promising. What can also be a big topic is a deep tech. We now have focus areas in which we are investing, the next relevant verticals are currently developing. Europe is fundamentally well-positioned for innovation.
We have the innovation hubs, the universities, and experienced founders who will set up other companies. There is also the capital. But we still lack more courage and determination to keep up with the front runners around the world.