Social Impact Contest
IoT Water Monitoring Startup ENOVA H20 Wins At The Bulgarian Finals Of Chivas Venture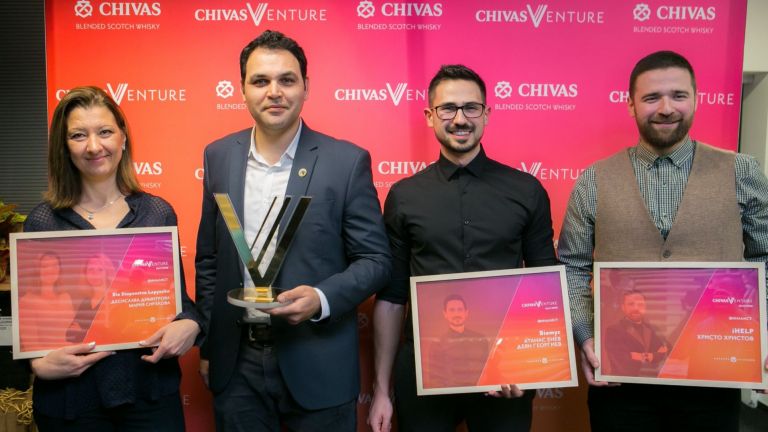 ENOVA H20, a Burgas-based startup fighting water pollution, will present Bulgaria at the global finals of Chivas Venture, a competition that distributes $1m no-strings-attached funding to early-stage social impact businesses from all over the world. This was decided by a jury consisting of the social entrepreneur Boyan Benev, the president of Musala Soft – Elena Marinova, the managing partner of the publishing house Janet 45 –  Manol Peychev, and the last-year winners from Lam'on – Angela Ivanova, Gergana Stancheva, and Dr. Filip Ublekov. The other three regional finalists featured sustainable packaging provider, BioMyc, emergency response app iHelp, and a company working on a circular-based approach to silk processing Bio Company Lopyanko.
Water analysis time: From 5 days to less than 60 seconds
The standard measurement of the organic water pollution indicator BOD (biochemical oxygen demand) currently takes about five days. On top of this, the procedure requires sample collection, transportation, and equipped laboratory with qualified staff. 
To simplify things and offer remote data access, ENOVA H20 uses biosensors to identify and quantify sources of organic water pollution in real-time. With the company's technological solution, the whole process takes between 1 and 60 seconds depending on the measurement range, which also means better pollution tracking,  improved control over wastewater treatments, and reduced CO2 footprint for each measurement.
Where is the cleantech venture now? "ENOVA H20 recently completed an important stage in the development of its pilot product – a portable device for express BOD analysis.  We already have our first sales and customers. Next, we aim to expand our production capacity by acquiring equipment and expanding our team. We are also in the process of building a network of partnerships with vendors and developing our sales channels," tell us Huseyin Yemendzhiev, co-founder and co-CEO at ENOVA H20".
ENOVA H20 has been working for nearly three years with EIT Climate-KIC Accelerator Bulgaria and received €65k in funding. The IoT startup is also expected to start projects with two ViK (Water Supply and Sewerage) operators in the near future. 
Impact entrepreneurship vol. 6
In previous years, several Bulgarian startups managed to reach the later stages of Chivas' annual contest for social entrepreneurs. In 2015, Arthesis, a company that creates 3D printed prosthetic covers for leg amputees, reached the competition final in the U.S. and got $17K thanks to the audience vote.
During the following year, Bee Smart Technologies (now Pollenity), a company that develops an IoT beekeeping system achieved sixth place in the final rankings. Back then, the venture raised $10.7K for further development of its product.
In 2017, Sea Harmony a Varna-based startup that has developed technology for clean offshore cultivation of mussels and aquacultures attracted $6K during the semifinals.
Then, in 2018, Nasekomo having also reached the semi-finals of the contest managed to get $3K with a solution that uses insects to convert food waste into protein to feed fish and livestock.
Finally, last year, Lam'on, the company that aims to reduce the use of plastics in the print industry, finished among the top 10 global finalists in Amsterdam and got a $30k grant.