STARTUPS
Meet the winners from the "Open Banking Hackathon CEE Edition 2021"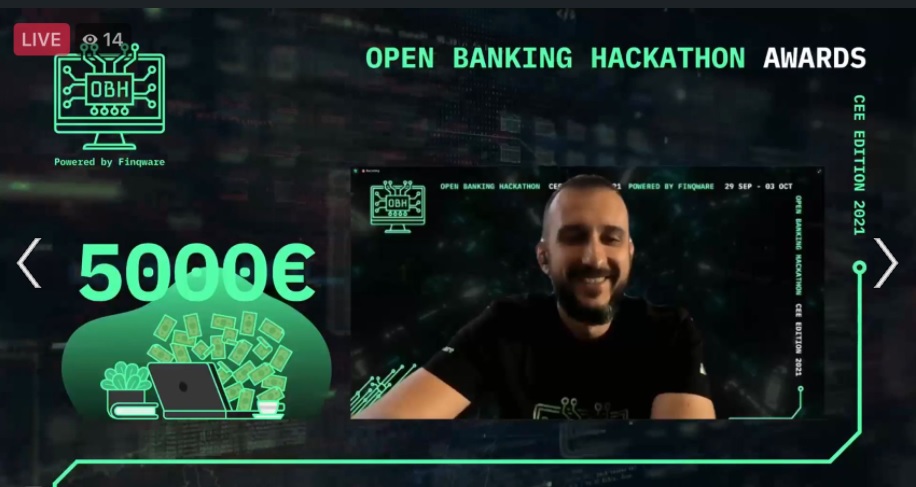 Recently, the organizers of the Open Banking Hackathon announced the winners in the 3rd edition dedicated to startups in Central and Eastern Europe (CEE).
Teams from 10 countries were invited to take part in the challenge: Austria, Bulgaria, Croatia, the Czech Republic, Greece, Hungary, Poland, Romania, Slovakia, and Slovenia. The participants measured forces in 3 main challenges:
Open Banking for Individuals – personal finance management applications; robo-advisory for increasing financial health; increase financial inclusiveness; next level payment solutions.
Open Banking for Business – optimising treasury management for corporates; smart financial management for SMEs; cross border FX hedging for corporates; bulk payments scenarios over payment initiation.
Open Banking for IoT –  using wearables to manage financial life; automotive software applications; smart cities.
Meet the winners
Out of 42 application form all across Europe and abroad, 15 teams were selected in the 5 days competition to build value creation fintech applications. The best 5 teams got the spotlight by pitching in the hackathon's grand finale:
The Romanian Proxicash is the big winner of the Open Banking Hackathon CEE Edition and received an award of €5.000. The fintech is meant to support banking penetration in rural areas.
Dry Cash from Bulgaria
The Bulgarian Dry Cash won the Finqware PoC special prize with a solution that simplifies accounting work processes through using open banking to automate banks statement processes for accountants.
Elucidate AI from Cyprus, Loany.io, and Formaps from Romania are the other projects in the top 5.
You can check out all the pitches here.