INTERVIEW
NFTs in the rap business: "You don't buy a t-shirt, you buy art from the artist"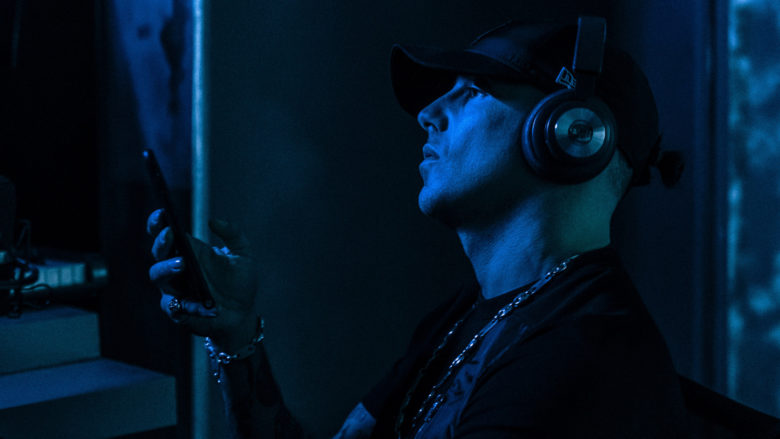 NFTs are as much a part of the rap business today as expensive cars and big blunts. But anyone who misunderstands them as a digital counterpart to gold watches and a new means of splurging might overlook the fact that the non-fungible tokens (NFTs) can serve a new purpose – a new digital distribution channel for artists. This is also the opinion of Austrian rap star RAF Camora, who will drop 5,555 gold record NFTs on April 22.
In an interview for Trending Topics, the RAF management, which answered the questions on its behalf, explains what the fuss is all about.
Trending Topics: Why did RAF Camora also jump on the NFT hype?
The motivation was very clear – to create something artistic and to create something new, which he hasn't done before. Furthermore, the main motivation behind the project is to let the fans participate in the success of his comeback album "Zukunft" (meaning "future" in English), in which the fans themselves have the opportunity to purchase a certified gold record. The aim of the project is to combine three things: innovation, art and a big thank you to the fans in the form of benefits and giveaways that they would normally never be able to buy.
NFTs are certainly part of the future and are another medium for self-realization as an artist. Above all, they can serve fans to make a real investment that is connected to their favorite artists, is up to date, and increases in value with time.
If the NFTs sell out, you'll make around €860,000 in sales. Is that a lot of money compared to other sources of income like streams, merchandise, tickets?
The NFTs are a pioneering project with which RAF Camora wanted to open up this innovative and new digital world and connect it with his art. In addition to his fascination with this new field of art and the opportunities it offers, the project is also about letting his community participate in the success of his comeback album "Zukunft". Turnover clear, but possible profits from the project can hardly be determined here in comparison to the other channels mentioned, such as streams, merchandise, and tickets, since the benefits that the NFT buyers receive are difficult to calculate against the income, above all the long-term benefits and the value that will only arise in the future.
Do you also collect NFTs yourself? Bored Apes for example? They have now become a status symbol.
The team around RAF Camora has already mined various NFTs but as art and collectibles and less as trading assets.
Bored Ape Yacht Club founder Yuga Labs raises $450M in a seed investment
Eminem, Snoop Dogg, Jay-Z, Post Malone, Bushio, now RAF – why are hip hoppers in particular so active in the NFT business?
It's a great way to get even more in touch with your community and give your fans the opportunity to earn from the artist's success and value. You don't buy a t-shirt or a merch item, you buy art from the artist, which is limited and can be used as an investment.
NFTs, paired with Web3, is seen as an opportunity to make creative people less dependent on central platforms such as YouTube, Instagram, or Spotify? Do you also see this possibility?
It all sounds like the FUTURE, and anything that sounds like the future should be supported. Nobody knows exactly where the journey will lead but you shouldn't close your eyes. A few years ago, no one could have imagined the extent and importance of social media in society. NFTs are sure to change the way we use the internet.
Snoop Dogg wants to make Death Row Records an NFT label. Do you think NFTs could potentially become one of the most important revenue streams for musicians?
Time will show. It certainly offers an exciting additional revenue stream if artists want to use NFTs to do so but we think it's much more exciting for fans as they can, for the first time, participate in the artist's success and growth.