CRYPTO
Bored Ape Yacht Club founder Yuga Labs raises $450M in a seed investment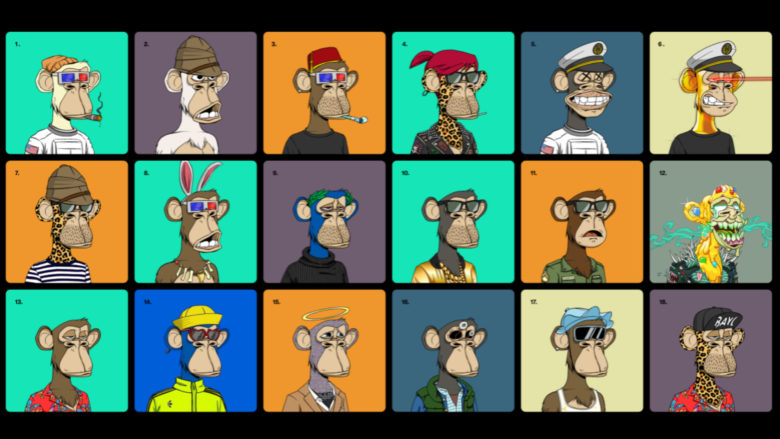 "What we're building is bigger than bored apes," wrote the masterminds of Yuga Labs in their pitch deck to investors. And building something that big takes money, lots of money. The startup behind NFT collections Bored Ape Yacht Club (BAYC), CryptoPunks and Meebits has raised a whopping $450 million from investors Andreessen Horowitz, Animoca Brands, The Sandbox, LionTree, Sound Ventures, Thrive Capital, FTX, and MoonPay.
Other well-known investors include Google Ventures, Adidas, Snoop Dogg, Mark Cuban, Steve Aoki, Tiger Global, Seven Seven Six, Timbaland, Dez Bryant, Time Ventures, and Samsung.
The new investment boosts the growth of the company with almost 50 employees and annual sales of $138 million in 2021 to an impressive $4 billion. Important to point out is that the financing is the seed round. In the following rounds such as Series A, B, or C, completely different ratings and sums can follow. But that has a lot to do with Yuga Labs making the leap from a fun NFT project to pioneering Metaverses.
"Already, a new economy is possible with the IP of Apes, Punks, and Meebits, owned by the community," Nicole Muniz, chief executive of Yuga Labs, said in a statement. "The possibilities for blockchain's impact on culture are endless, and so we are building a beautiful, interoperable world for people to explore and play in. There's a lot to come." The metaverse, in which you can meet with others virtually and pay with ApeCoin, is to be called "Otherside" and will be implemented with investor Animoca Brands.
Goal: "An Entertainment Empire"
Investor Andreessen Horowitz, who is highly active in Blockchain/Crypto/Web3 startups, should not be missing from the round. "Yuga Labs has quickly become a Web3 culture, gaming, and entertainment empire," Chris Lyons, a general partner at Andreessen Horowitz, said in a press release. "Mainstream adoption in Web3 is accelerating at lightning speed, and Yuga is at the forefront of merging culture and innovation for everyone to enter the metaverse. We're thrilled to invest in this brilliant team and their vision and help forge the next frontier of community-owned entertainment."
Now it remains to be seen how exactly the "Otherside" will work. A pitch deck that circulated recently provides insight into Yuga Labs' master plan. This is how you earn many hundreds of millions of dollars by selling virtual parcels in the upcoming Metaverse in 2022.
As early as 2021, Yuga Labs had total sales of $138 million. And in 2022, that should quadruple to $540 million. In "Otherside" virtual land is to be sold. A total of 200,000 virtual parcels of land are to be sold. Yuga Labs expects a minimum income of 1 ETH per plot – and thus more than $200 million in sales from new business with virtual land alone.