event
Pioneers Festival 2019: Who's There and What Not to Miss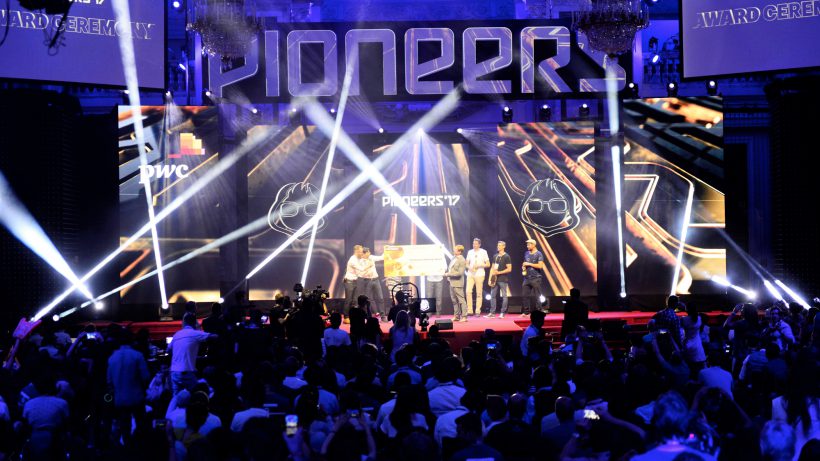 With around 2.5K expected visitors and 550 invited startups, the Pioneers Festival is one of the largest events in the European startup ecosystem. In the past years, the event has almost turned into an institution – it takes place for the ninth time, which makes it one of the oldest events of its kind in Austria.
On May 9-10, the emperor's winter palace in Vienna – Hofburg, will turn into into a colorful futuristic playground – stands, installations, a networking zone for startups and large companies and a stage with international star speakers.
This year comes former Skype co-founder Geoffrey Prentice, whose new Startup Oriente and offers loans to people in South-East Asia who don't have bank accounts via mobile app  (Keynote on May 9, 16:20, main stage and "Ask me Anything on May 10, 15:45, Base Camp). The Pioneers joins also Wikipedia co-founder Larry Sanger, who has worked on numerous online encyclopedias and is currently building a blockchain project called Everipedia (Blockchain panel, May 9, 4:55 pm, Main Stage).
"Girl Starter" and France as an ecosystem role model
On the stage will be also Collete Davis, a successful entrepreneur and motor sportswoman from the USA to Vienna (lecture, 9. May, 15:25, Main Stage). The 24-year-old has moderated "Girl Starter", a TV Show from the USA, in which young female entrepreneurs fight for a seed funding. For the ones interested in France's strategy to become one of the leading Startup Nations of Europe, the appearance of the Kat Borlogan might be an important point (conversation, 10. May, 16:05, Launch Pad). She heads the French Tech Mission, an initiative launched by the government to strengthen the tech ecosystem in France.
This year, the Pioneers Festival has also put a focus on biotech, genetics and technologies that will help people live healthier and perform better – a NASA speaker will share some thoughts on augmenting humans.
> To the program of the Pioneers Festival 2019
"Pioneer of the Year"- Startup goes to Silicon Valley
With high ticket prices, the Festival at least does not bring Startups into insolvency anymore. The exactly 550 invitees are handpicked. Fifty of them will be able to pitch on the first day on the Launch-Pad-Stage and have the chance to win the "Pioneer of the Year", which includes a trip to Silicon Valley and a Talent Garden membership. The startups come from different countries and will be covering seven topics: Mobility / Logistics, Everyday Work, FinTech, BioTech, Sustainability, "The Good Life" and HealthTech. The seven winners and a community winner compete against each other in the final. We counted 28 startups from Southeastern Europe and the Balkans:
Bulgaria: Logsentinel, Evrotrust, Dronamics, Mimirium Network, Parknshare, Air Solutions, Sophy Mobile
Romania: Intelflaws, Oveit, FinQware, Smart EpiGenetX, Stockberry, TPS Engage, Amiqa, Mindful-Shape, UIQT Inc.
Serbia: RealMarket Labs, Poduhvat Hydrokinetics, Dr. Knight, Unit Group, Tenderly, UrbiGo
Greece: Spanner CI, Vimodji
Macedonia: Elevate Global, QMENTA