CRYPTO
Polkadot: Ethereum competitor is feeling the Coinbase effect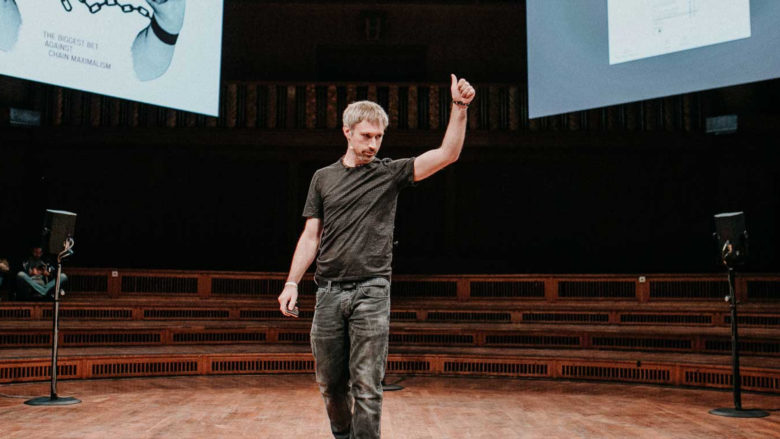 The crypto market is generally on the upswing, but one digital asset is currently growing at an above-average rate: DOT. The token for Polkadot's blockchain, which started as a proof-of-stake network and an alternative to Ethereum, was up a whopping 15% on Tuesday morning. The trigger for the growing trend was that Coinbase Pro started trading with DOT on Monday (June 14th).
+++ Crypto: Insights on The Recent Market Crash +++
And things are already looking great for DOT, currently trading at more than €20 again. Previously, like all other Altcoins, Polkadot was plagued by enormous price losses. The crypto crash in May caused the crypto asset to lose half its current value. Since its launch in September 2020, DOT has already been actively trading on Binance, Huobi, Kraken, and Co. – now Coinbase Pro is being added, which is crucial for the US market.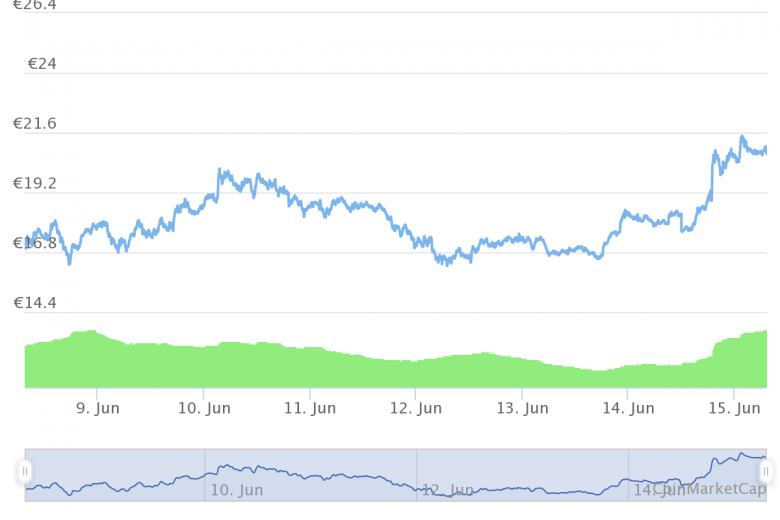 Parachains are coming
It remains to be seen when DOT will be available not only for traders but also for millions of retail customers. In the meantime, those who closely engaged with the project are already involved with the so-called parachains. These are blockchains that run parallel to the main chain (also called the relay chain). They can have their own tokens, exchange data, and assets with other blockchains, and can connect to external networks such as Bitcoin and Ethereum via bridges.
Parachains are already being successfully tested on Kusama, the experimental version of Polkadot, a sign that they will then also work well with Polkadot. The blockchain is one of the pioneers in Proof-of-Stake (PoS) and anticipates a little what is in store for Ethereum 2.0. Once the transition to PoS has been completed, up to 64 Shard Chians will also work at Ethereum in addition to the Beacon Chain. This should multiply the number of possible transactions per second and make them much cheaper – a prerequisite for really large DeFi applications to run on it.
+++ Newcomer or Vet: Should You Bet on Ethereum or Stick With Good Old Bitcoin? +++