opportunity
Raiffeisenbank's Elevator Lab Opens Applications For Startups With Database Analysis and Loyalty Solutions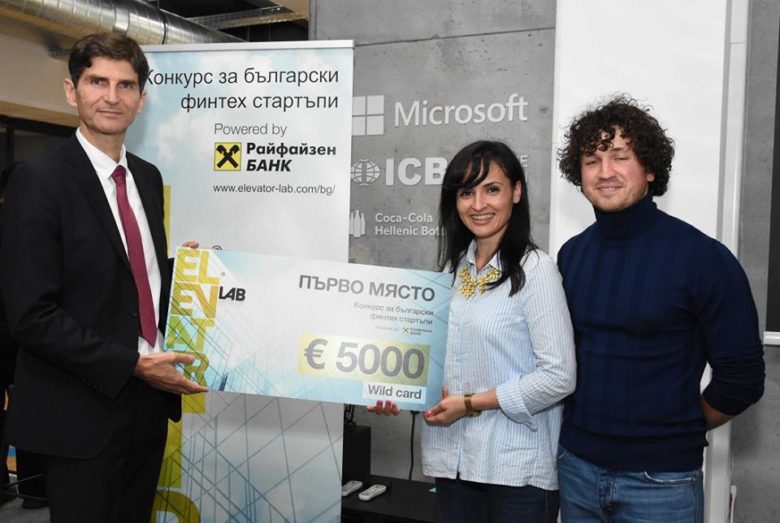 Fintech companies from all over the world that develop solutions in the areas of database analysis and loyalty can apply for the new edition of Elevator Lab, the fintech accelerator of Raiffeisen Bank International. The two winners of this year's competition can receive a guaranteed and paid PoC within Raiffeisenbank's subsidiaries in Bulgaria and Romania, and an opportunity for integration of the solution in the global network of financial institutions of the group. Applications are open until the 26th of June.  Participation in Elevator Lab is also an opportunity for development of Bulgarian projects with the help of experienced mentors and access to real business cases.
This is the third edition of Elevator Lab in Central and Eastern Europe and also the third year in which the local subsidiary looks for local innovation. This year, however, based on the experience and learnings from the previous editions, the format has changed in order to assure the innovation of young companies reaches the market faster and more easily. The startups will have the chance to work with the corporate banking and tech units of Raiffeisen in Romania and Bulgaria from the very beginning, so the Proof of Concept process can then run more smoothly and quickly.
What, when, where?
The deadline for applications is the 26th of June, and the selection of finalists will take place in August and September and will include video discussions with selected candidates. The final is scheduled for the end of September in Bucharest.
Fintech companies from all over the world can apply for the program, which will give SEE innovators representatives access to world-class competition. The projects of the candidates will be evaluated by a jury composed of members of the innovation boards of RBI and the subsidiaries Raiffeisen in Bulgaria and Romania, which will host the challenge Analytics & Loyalty Solutions Track within Elevator Lab 2020.
Experts from the boards, business units, and IT departments of the three banks will be thoroughly acquainted with the projects at a very early stage, which will ensure a more successful PoC process and possible future integration in the banks of the group, which can provide fintech companies quick access to a customer base of over 16 million people. Through the Elevator Lab program, the banks in the Raiffeisen group are looking for innovative fintech solutions to meet customer expectations and to develop the future banking business together.
In 2018 and 2019, Elevator Lab was held in Bulgaria in the form of a regional challenge. So far, a total of 48 native startups and fintech companies have taken part in the program. Among the Bulgarian winners and finalists in the last two years were the already established startup and fintech companies such as Evrotrust, Log Sentinel, Phos, Risk Labs, Scale Focus, Reloyalty, Phyre, and others.
More details on the structure of the program coming tomorrow exclusively on Trending Topics.