VENTURE CAPITAL
Romanian RebelDot launches RebelVentures to support local tech startups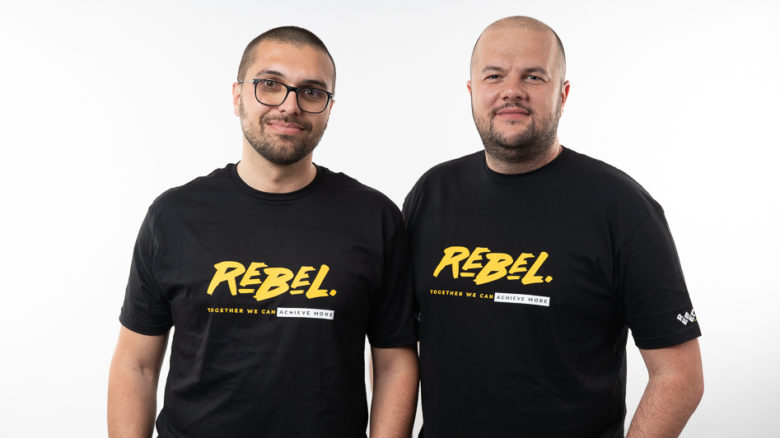 The Romanian software developer RebelDot announced it is launching its own investment mechanism to support tech startups in the region. With Rebel Ventures, the company aims to boost the local tech industry by supporting early-stage startups and developer teams.
The Rebel Ventures initiative, led by Tudor Ciuleanu and Kocsis Andras, targets mainly solutions in the area of healthcare, telemedicine, green energy, fintech, and blockchain.
"Rebel Ventures is a project started out of the desire to support the local start-up environment. Thus, the RebelDot company can be involved in various businesses, without having to cover all areas aimed at launching a software product. Cluj-Napoca is a city globally recognized for its IT talent and we have an impressive number of companies that turn to us to help them through consulting, to implement the applications they develop," said Tudor Ciuleanu, CEO RebelDot, in front of Start-up.ro.
Romanian TechAngels tripled its investments in 2022, reaching €2.4M
The RebelDot team has partnered with over 60 startups, SMEs, and enterprise companies over the years, showing its endless passion for startups and innovation. The company already has gained some experience with investments, as well. One of the major investments is in the startup Eventmix, a platform that allows event organizers to run virtual and hybrid events in a simple and fast way.
"Through Rebel Ventures, we want to make sure that local startups benefit from the same technical advice. It is the contribution we want to make to the local tech community. At the same time, we do not exclude international investments in startups that approach us and manage to capture our attention," RabelDot CEO added.
RebelDot is a Romanian software development company that aims at accelerating the process of digitization and innovation. Launched in 2018, RebelDot offers extensive expertise in developing web and mobile applications and has now reached a team of over 150 engineers, designers, and product managers. The company is well-known for its contribution and major support of local startups and entrepreneurs.
Romanian fintech Proportunity aims to attract €300.000 on SeedBlink