founders' stories
Startups In Times Of Crisis Vol. 6: The Changing Job Market And Why Online Resume Builder Enhancv Is Not Оn A Hurry To Change Its Roadmap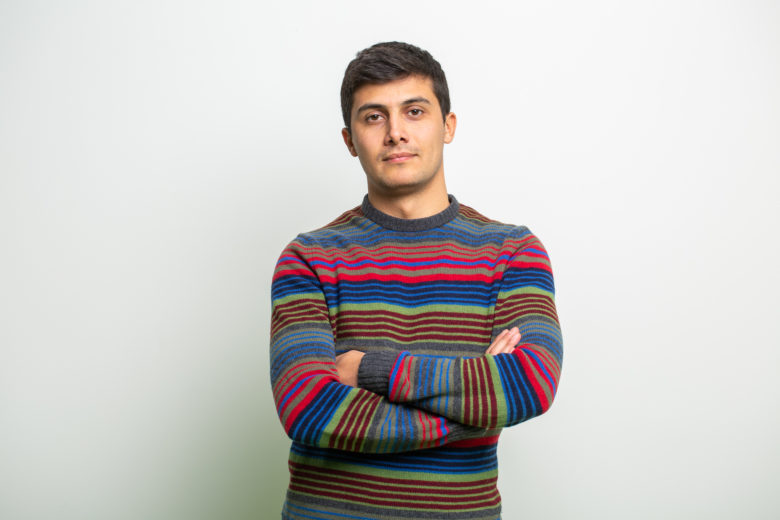 Which startups won't make it and which will go out of the crisis as winners. Events industry, travel, leisure, real estate, hardware, are the hardest hit sectors. Yet does it apply to the startups in these industries? Do tech startups stand the chance of losing the game for not having the financial resources to sustain, or will make it because they are flexible and adaptable. We ask founders from the most affected sectors.
Skyrocketing unemployment rates throughout the world with the US hitting 13%, the worst rate since the Great Depression, European Union frantically looking for ways to mitigate the pressure on employers and prevent such numbers. This is how the job market looks. But this is only one side of the equation. There are companies laying off in an effort to reduce costs, there are the ones utilizing state aids and short-time work mechanisms to keep their teams together, and there are again the ones that hire. It's hard to navigate in the current situation, that's for sure. So we reached out to Volen Vulkov, the co-founder of Enhancv, a b2c startup for online resume building, whose company is in direct contact with people on the lookout for jobs, to ask him about the current state of the job market, his forecasts and of course, how his business is responding to the current situation.
Enhancv is a founded in 2014 SaaS startup for creating modern resumes. The tool offers guidance through every step of the process, so a person can highlight achievements, attitude, and personality. With an external investment of €325K and a team of 9, the company currently has 1M+ registered users and reached profitability. It's also one of the top-performing portfolio companies of the Bulgarian investment fund Eleven. Recently, the company announced it's giving free access to its paid version to users for a week and is thus testing a free for end-customers model, the founders told local media. 
Trending Topics: Is the current situation affecting your business? In what way?

Volen Vulkov: We're still in the early stages of the economic outcome of the coronavirus pandemic, but it's already clear that there's a huge pain when it comes to finding a new job. A lot of companies with hundreds of open positions shut the entire business down for a matter of days and others froze hiring until they recover. All those events led to more than 20% decline in new job posts in the biggest job board in the world — Indeed.
There's a similar situation when we look at the numbers at Enhancv — they actually look exactly like Christmas. People do use the service, but the intent and customer habits have changed. Indeed, there's a decrease in traffic and engagement. Everything looks like there's a lockdown not only in our day to day life but also in hiring. 
You are working a lot in the US market where we currently see a huge increase in unemployment. Does this have any impact on your business?

If we look at the numbers more closely the decrease in employment is in truth coming due to a higher net amount of new separations (people who got fired, laid off or quit their job) in a very short time frame. Compared to the 2008 recession, now there isn't a sharp decrease in job openings, which caused a spike in unemployment at that time. But the rate of new hires is clearly not following the trend of job openings (something that happened in 2008), which for now means that companies are much more careful when it comes to adding new members to their team.

So in theory, we might benefit from a larger pool of jobseekers, but there are too many uncertainties when it comes to those people getting employed again. Also, nowadays a record number of people who found themselves unemployed claimed unemployment benefits, rather than starting immediately looking for a new job. Moreover, if we dig further, in a recent study we made, it turns out that intern and entry-level positions are the ones who are going to suffer most. It's logical for companies to have a hard time onboarding new employees in the period of social distancing.

All those facts paint a picture of a lot of people losing their jobs all at once, but we're much more pessimistic about whether our target market will actually grow. Things are happening really fast and it's too early to draw a conclusion on how the huge increase in unemployment will affect our business.
Is there a change in customer behavior? What? Have you somehow changed the metrics you are looking at?

Yes, there's a lot of new things that we are able to observe each day, even outside of our product. For example, as I said traffic is down, but that's not due to losing rankings. There are just fewer people looking for a particular type of career-related information on the web currently. But that's not the case for every type of jobseeker. There is a much higher amount of searches for resume examples of certain types of job positions. Career advice for data analysts, virtual assistants, online tutors, and other similar professions are the few queries that are definitely dominating the search nowadays. It looks like people are also looking much more into career transition and remote type of work, but on another side, unfortunately, it might mean that a lot of us are ready for everything in order to be kept on the payroll.

When it comes to consumer behavior things have also changed. Again it's too early to draw conclusions, but it seems that a lot of people realize that this time their job search is going to take more time and opt-in to stay longer with us. It's also interesting to look at usage per country even per city nowadays. There was a huge drop in a lot of the metrics that we're following when the pandemic hit Europe, but not that much in the USA. Users from some countries who were able to slow the spread of coronavirus quickly like South Korea, even being a small chunk of our user base, haven't changed their behaviors. In conclusion, my opinion is that we still haven't seen most of the changes that will occur.
What is your company's immediate response to the situation?
We are a small team, looking carefully after our financials and always striving for end-user value and profit. In some ways, those things give us the opportunity and the time to quickly adjust to the situation without making any rash emotional decisions. One of the things that we've done in the first few days is to reach out to some key players in the industry — both small and large. Unfortunately, some ran out of business even before we could jump on a call, something that made me quickly realize that all this is way more serious than I was initially thinking.

Another thing that occurred was the high amount of user requests for free access to our platform. There were hundreds of people in need of a resume, not feeling comfortable to subscribe to Enhancv at that moment. The same thing happened with startups that had to lay-off most of their team — they were looking for discounts that we can offer to their soon to be ex-employees. In full transparency, it wasn't a straightforward decision for us, but we decided to give a free week of all of our premium features to everyone in need. There are no questions asked and "no credit cards" attached — we just need an email to get started. That's our way of helping and more about the "offer" could be found here.
Lastly, something that we forgot, in the beginning, is to take care of the team. Not everyone, for example, has the most comfortable work from home environment, neither it's easy to have two young kids "at the office". Nowadays we need to be much more present as founders. Also, we are not postponing hiring — I think that there is an overestimation of how larger the talent pool will get, especially in more developed countries where companies can keep their employees, thanks to the benefits provided by their governments.
How long do you think the current situation will have an effect on your business?
That's a question that I hope I have an answer for. In the beginning, I think the shock was bigger, but now slowly metrics are rising up. Still, I'm a person who remains much more pessimistic about what the future holds for the talent acquisition sector and I don't think we will be back to normal anytime soon.
What are the alternatives (products, services) you are now thinking of?
Looking back at how our company has evolved, we were always looking carefully at what to build and launch, and this hasn't changed now. There are hundreds of tactically useful and trendy things at a glance that we can easily fall into — going after job seekers in remote industries or those looking to switch for the "hot" jobs nowadays. But that's not the case with us and we have an ongoing product roadmap, still, we're not afraid to completely change our plans.
On another hand, I think that some of the events that happened could be devastating for the world of hiring, and a forecast of an immediate bounce-back could soon be only an idle hope. We all agree that change is needed and, in some sense, we're excited about the future even in those times. But for us that doesn't necessarily mean changing our product or service, it could be everything from market to packaging. Applying for a job at a glance hasn't changed a lot, at the end of the day, most of the time you submit a resume for a certain job. But how and with who you build it, when you reach that moment and what's the best way of doing it, and follow the process further is something that we're putting a lot of effort in and soon you can expect to see a lot of new things at Enhancv.
Are you currently focused on short-term survival or rather on the longer game? What are you doing?
I think the answer is the right balance between both. Enhancv mission has always been to remove the unalterable stress in the job search and nowadays finding a job seems to be far more stressful than what most of us were able to see in the past. Survival is important, but it shouldn't be a main priority. How to help people is what moves the needle — revenue and profit will follow after that.
As a founder, has the thought of a new venture / completely new life and business direction already crossed your mind?
If we speak about the recent events — no. Actually, quite the opposite, I'm happy and excited that we have the opportunity to help millions of people in these unprecedented times.
This may also interest you:
Vol. 2: Housing Tech, Gaida.ai And Setting The Rules Of The New Upcycle
Vol. 3: Events Industry And Evedo's Pivot
Vol. 4: Airlines Industry and Traveltech startup Colibra's new financial product
Vol. 5: E-Scooters, Big Players On Hold And Newcomer Hobo's Attempt To Stay Afloat With B2B Packages