UNICORN
US-based Yotpo, Bulgaria's SMSBump owner, becomes unicorn after $230m funding round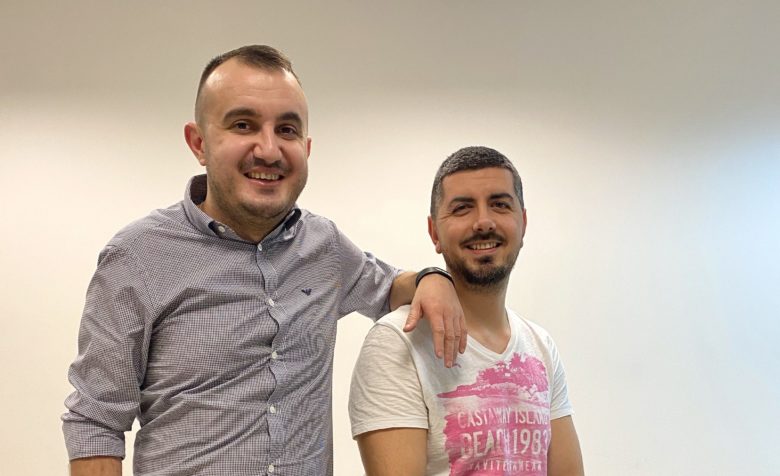 US-based Yotpo, which recently acquired Bulgarian startup SMSBump, announced it has attracted $230m in its latest investment round, the biggest to date. With this investment, the leading ecommerce marketing platform has officially achieved a unicorn status with a valuation of $1.4 billion, becoming one of the highest valued ecommerce tech companies worldwide.
The investment round will help Yotpo develop its product range and speed up the creation of a unified cloud marketing platform, SMSBump said in a press release. The expansion of Yotpo's product and service offering will result in higher demand for talent and growth in its existing teams in the US, Bulgaria, Israel, and the UK. The company is also planning to enter brand new markets, including Australia.
Yotpo's Series F investment round was led by Bessemer Venture Partners and also included previous investors ClalTech (Access Industries), Hanaco, Vertex Ventures, etc., and new player Tiger Global.
SMSBump as part of Yotpo's global vision
Bulgaria's SMSBump is also part of this vision of development. It is the fastest developing product in Yotpo's protfolio, registering a growth of 170% last year. Currently, SMSBump's SMS marketing platform is used by over 90,000 online brands globally. SMSBump has plans to turn their Sofia-based office into Yotpo's European R&D centre, founders Mihail Stoychev and Georgi Petrov said in a press release.
Success story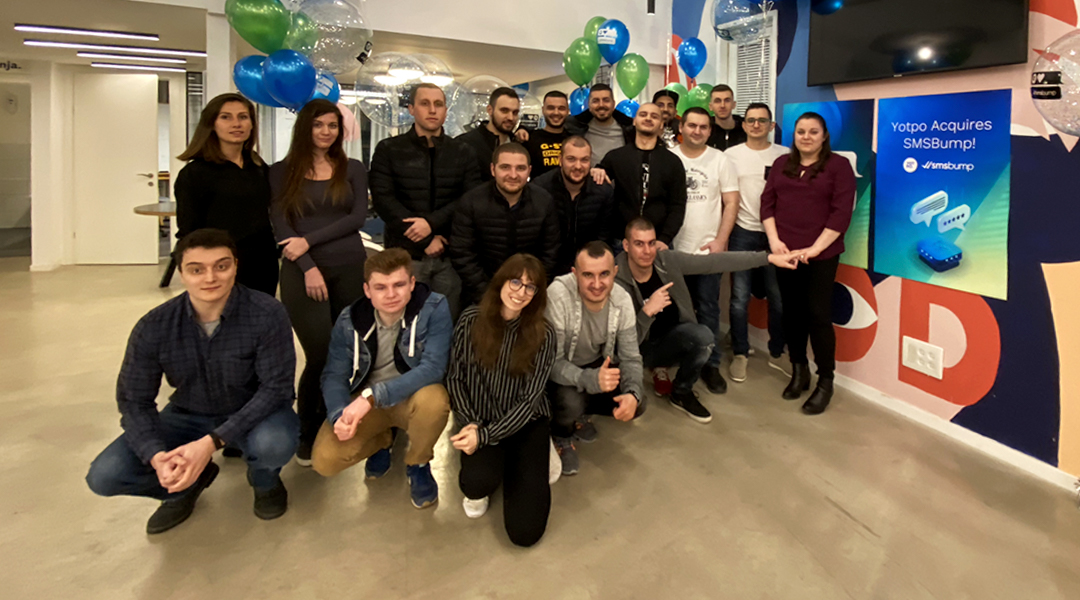 SMSBump was started in late 2017 by Mihail Stoychev and Georgi Petrov, who both come from an eCommerce background. As they were researching the next big thing, they came across some jaw-drapping data – a 95% open rate of SMSs. Launching their product, Stoychev and Petrov received many comments referring to their idea as an old-fashioned and slow. Yet, they didn't give up on it and eventually built an appealing product for small online resellers and even solopreneurs, although their main revenues come from enterprise clients.
Their SaaS platform allows automating any transactional messages, segmenting customers, sending customized remarketing messages based on behavior, scheduling campaigns and monitoring them in real-time. It is a tech product for non-tech people. SMSBump's platform automates SMS campaigns and it is integrated with large eCommerce platforms like Shopify, WooCommerce, and Opencart.
+++SMSBump: The Startup That Has Raised €200K to Bring Marketing Back in the SMS Inbox+++
Joining Yopto
SMSBump joined Yotpo's family in January 2020 for an undisclosed amount. The acquisition took place just two years after the Bulgarian startup was launched on the heels of impressive financial performance. "We grew our user base by 850% in 2019 to 28 000 active stores and $100,000,000 in additional revenue for merchants using SMSBump," founder Mihail Stoychev told Trending Topics SEE back then.