INVESTMENTS
Verbund X Ventures: CVC aims to boost energy transition across Europe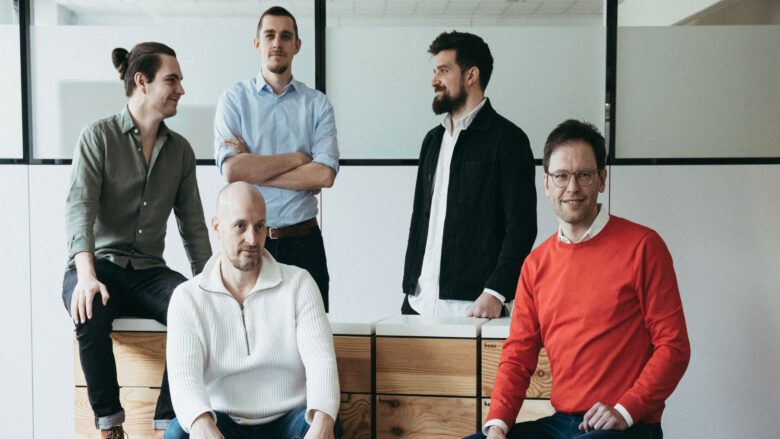 The largest energy company in Austria, Verbund, has recently started investing in startups. The goal is to build a more sustainable future by scouting and supporting innovative startups in the energy market all over Europe.
"With our corporate venture capital unit, VERBUND X Ventures, we pursue a clear goal: creating impact to accelerate the energy transition. Our investments are therefore designed not only to generate a financial return, but also to help accelerate the energy transition. All of our portfolio companies have set themselves the goal of being part of the energy transition with their contribution," says Franz Zöchbauer, Managing Director of VERBUND X Ventures.
Verbund X Ventures is a so-called CVC – a corporate venture capitalist. That means investments work a little differently than traditional VCs. "As the corporate venture capital unit of VERBUND AG, we bring extensive market knowledge, experience, and a large network in the energy industry. This helps our portfolio companies grow faster. In addition, we have a long-term perspective. Unlike traditional VCs, we invest in startups for the longer term. This allows the startup to receive more stable and sustainable financing," says Zöchbauer.
Evergreen energy
The second difference to classic VC funds is the so-called evergreen structure of Verbund X Ventures. This means that there is no fixed fund term and no fixed total volume. "When a startup 'has' to generate an ROI essentially depends on the respective stage in which we invest," says Zöchbauer. "For seed startups, this is usually a longer period of time, and for Series A investments, we expect to see an ROI earlier. However, since we are structured as an evergreen fund, we don't see these time frames too strictly."
The focus of Verbund X Ventures is unsurprisingly on Energy and ClimateTech. Zöchbauer names four trends that will shape the energy industry in the coming years and are therefore exciting fields of activity for startups:
The storage of energy
The digitalization of the energy system
New business models emerging
An increasingly complex energy system.
One example is HalloSonne, the first startup in the portfolio. This makes it easier for private households to order a PV system and have it installed – including suitable financing for the nevertheless expensive and long-term purchase. "For us, it is important that the overall concept is coherent. You can compare this well with a symphony. A symphony consists of many different instruments that have to work together harmoniously to make a good composition," says Zöchbauer. "We see it in a similar way with investments: the business model, the product, the growth plan, and the team have to be in tune with each other for us to make an investment."
Impact on the climate
Conversely, there are of course also red flags for Verbund X Ventures – i.e. factors that make the investment disregarded. "For us, there are basically two big red flags: firstly, if the startup does not have a scalable business model, and secondly, if the startup does not generate any impact. The founding team must also convince us and fully support the vision of the portfolio company," says Zöchbauer.
While there were significant declines in verticals such as fintech or crypto after the boom year 2022, the core area of ​​Verbund X Ventures is different. "2022 saw a tight financing situation for startups worldwide, with investments being cautious, especially in the second half of the year. However, there was great interest from investors in the ClimateTech sector. In particular, startups with energy solutions or technologies have experienced an increase in investments compared to 2021 and have faced fewer challenges than startups in other sectors," says Zöchbauer. "Climate tech is definitely an area that has gained relevance and is also becoming increasingly popular and in focus among investors."
10 Southeast European startups and scaleups that have conquered Europe
Verbund X Ventures 
Fund size: In contrast to classic venture capital funds, VERBUND X Ventures has no fixed fund term and no fixed total volume. An approved framework budget is available for start-up investments, which is called up for investments.
Founders & partners:  Franz Zöchbauer and Andreas Bräuer are managing directors, VERBUND Ventures GmbH is a company that is 100% owned by VERBUND AG.
Region: Europe
Fund size: 5
Portfolio-Soonicorns: HalloSonne
Ticket sizes: Late Seed & Series A, ticket sizes between €250,000 and €5 million
Verticals / Suchfelder: Climate Tech, Energy
Pitch deck submission:  www.verbundx.com/en-at/ventures
Which 3 startups would the VC like to have in their portfolio?
1. One that has significantly advanced the decentralized energy transition by 2030.
2. One that optimally combines the interface between energy and digitization.
3. An Austrian startup that has become a global champion by 2030.