INVESTMENTS
Top VCs From the DACH Region That Invest in CEE Startups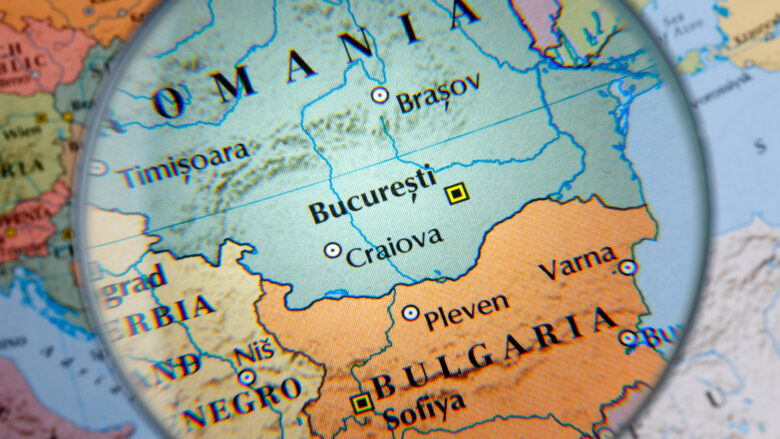 In recent years, the DACH region (Germany, Austria, and Switzerland) has emerged as a significant source of venture capital for CEE (Central and Eastern Europe) startups. For instance, back in 2022, the Austrian scale-up investor 3VC launched a €150 million fund to support startups in both the CEE and DACH regions. 
Similarly, SeedBlink, an equity management platform for European innovation, recently announced its expansion in the DACH region with the intention of partnering up with local VCs and business angels to co-invest more than €1.5 million in 2023 in 8 startups and with plans to double these volumes in 2024, further cementing the investment ties between the two regions.
Seedblink expands in DACH region to invest €1.5M in local startups in 2023
It appears that Austria is playing a major role in the growth and development of startups in the CEE region. Austrian-based venture capital firms like Speedinvest, Calm/Storm, UNIQA Ventures, and Elevator Ventures have made multiple investments in CEE startups across various sectors, including fintech, healthtech, deep tech, and SaaS. Speedinvest stands out with the most investments in CEE startups, spanning sectors from fintech to deep tech.
It's also worth noting that a lot of these investments have had substantial success, with several CEE startups achieving significant milestones such as becoming a unicorn or being acquired by larger entities.
Here you'll find the top VCs from the DACH region that are actively investing in CEE startups. We explore their investment focus and the stage of the companies they invest in. We also highlight some of the CEE startups they have invested in, providing insights into the types of businesses that are attracting DACH venture capital.
Speedinvest
About: Speedinvest is one of Europe's most active early-stage investors with more than €1B assets under management and 40+ investors based in Berlin, London, Munich, Paris, and Vienna.
Investment Focus: Deep Tech, Fintech, Health, Industrial Tech, Marketplaces & Consumer, SaaS & Infra
Company Stage: Early-stage
CEE Investments: Amodo (Croatia, Fintech), Investly (Estonia, Fintech), CodeBerry (Hungary, SaaS & Infra), Packhelp (Poland, Marketplaces & Consumer), Dronamics (Bulgaria, Deep Tech), Avatao (Hungary, SaaS & Infra), Harbor Lab (Greece, SaaS).
Calm/Storm
About: An exclusive founder network and boutique venture capital firm based in Austria. Calm/Storm is one of the most active health investors in Europe.
Investment Focus: Health
Company Stage: Early-stage
CEE Investments: Hashiona (London-based, Polish co-founders, Digital Health), Healee (Bulgaria, HealthTech).
UNIQA Ventures
About: UNIQA Ventures is a return-driven, independent financial investor based in Austria with initial investments ranging from €0,5M to 5M.
Investment Focus: FinTech, InsurTech, Digital Health
Company Stage: Series A
CEE Investments: Estateguru (Estonia, Fintech), Cachet (Estonia, Fintech), byrd (Austria/Germany, Slovak co-founder, e-commerce), kevin. (Lithuania, Fintech), Telemedi (Poland, Healthcare), Spotawheel (Greece, Automotive), Twisto (Czech Republic, Fintech).
Elevator Ventures
About: Elevator Ventures is the Corporate Venture Capital Entity of Raiffeisen Bank International (RBI). Based in Austria, its primary focus is on growth investments in fintechs and related enabling technologies in Central and Eastern Europe.
Investment Focus: Fintech
Company Stage: Late Seed, Series A, early Series B
CEE Investments: Finqware (Romania, Fintech), Autenti (Poland, Fintech), CloudCart (Bulgaria, e-commerce).
Earlybird Venture Capital
About: As a pan-European VC Earlybird Venture Capital invests in all development and growth phases of technology companies.
Investment Focus: ICT, Health, Deep Tech
Partners/Principals with a focus on CEE: Mehmet Atici, Baturay Kaya, Dan Lupu, Roland Manger, Oguzhan Özer, Cem Sertoglu, Evren Ucok
Company Stage: Early-stage, Later-stage
CEE Investments: Payhawk (Bulgaria, Fintech, *unicorn*), FITE (US/Bulgaria, Live Sports, *exit*), Socialbakers (Czech Republic, Customer Experience Platform, *acquired by Emplifi*), Binalyze (Estonia, Cybersecurity), Vue Storefront (US/Poland, Frontend as a Service), dcs plus (Romania, Enterprise Software), Photoneo (Slovakia, Automation/Robotics), Minit Process Mining (Netherlands/Slovakia, Enterprise Software, *acquired by Microsoft*).
Point Nine Capital
About: Point Nine Capital is a venture capital firm based in Germany with an initial ticket size €0.5-5M.
Investment Focus: B2B SaaS, B2B marketplace
Company Stage: Seed
CEE Investments: Docplanner (Poland, B2B Marketplace, *unicorn*), Brainly (Poland, EdTech), CloudTalk (Slovakia, CRM), Shapr3D (Hungary, Creative Software), Wikifarmer (Greece, B2B Marketplace).
Uniqa Ventures backs up Greek automotive platform Spotawheel
The Hans(wo)men Group
About: While not exactly a VC, The Hans(wo)men Group consists of a group of startups that share common values and similar goals. The organization is helmed by serial entrepreneur & business angel Johann 'Hansi' Hansmann – one of the most well-known investors in Austria.
Members: Calm/Storm Ventures is a member since 2020, among others
Fund Investments: Speedinvest, Calm/Storm Ventures, 3VC, among others
via The Recursive