guest article
5 Reasons Why Recruiters In Tech Are So Annoying … [Written By A Recruiter]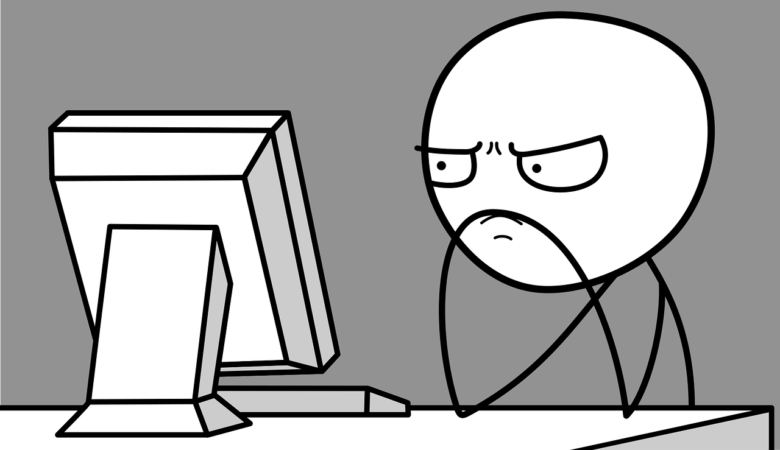 You are probably sick and tired of us! No, seriously, we don't enjoy what we have to do sometimes neither, but after all, more often than not we have to make the impossible possible … and in no time. 
And yes, we do know what you have to say about most of us:
1. Social media spam
If you are already annoyed with many of us because we flood your LinkedIn feed, spam you with random messages for job roles that have nothing to do with your experience, we cross the line by joining all of your Dev groups on Facebook, or even lurk up from the depths of StackOverflow and GitHub – congratulations, you're probably an IT Specialist/Developer and you are already better off than we could ever hope to be in life.
Don't get me wrong, as recruiters we also get some 4-figure commissions when someone gets hired, and we certainly hope that the IT bubble will not break soon. But we are still far from your salaries, so don't worry, the universal law of justice still works.
In case you were wondering about the spam – I am happy to finally share the truth! Many companies nowadays are data-driven, as you are well aware. Having that in mind, proving a manager willing to hire a senior developer, who has experience with every scripting language possible for BGN 4000 net/month is only possible through contacting a vast number of people to prove your point. That's right, your answers, even negative ones, are merely food for an extensive Excel spreadsheet to be presented to C-level management. But the fact that you even respond to us with a concrete figure, gives us reason to ask for higher salaries on your behalf. Not so bad after all, is it?
2. Are we overpaid/underqualified and how is that possible?
Are we just uneducated parasites, living off your knowledge and glory? I would like to think otherwise.
Going back to the loom of all recruitment in Bulgaria, it is hard to tell when the IT segment started booming, maybe 20 years ago, or was it 10 years ago? Who knows, however, ever since competition grew in scale and innovative approaches started flooding, a need was open on the market – the need for headhunters, ie recruiters. The intermediaries, who had to manage the process between management/business demands and what specialists could actually offer.
And yes, as in every industry that is doing well, a lot of people will just join in because of the money factor. That doesn't mean they are qualified for the job, but it also doesn't mean they aren't.
I'm not going to deny that some people lack the knowledge or skills to recruit, but as in any other field, they would change their career path if they aren't doing well. Here's the principle – recruitment is a lot like sales, ie if you're not making placements, meaning if you aren't able to match candidates to the most suitable role for them, you're probably wasting your time and your company's money, so no one will tolerate that.
What skills do you need for that job, you ask? I would put business acumen first, then communication skills and then technical knowledge. The last can be gained more or less easily, but if you lack the first two, your job will be hard.
And last but not least, you really have to become bulletproof to rejection – more often than not, you'll have to interview over 40 people to fill a high-profile vacancy.
3. Our offers are totally unrelated to your experience and talent
Did we even read your qualifications? Did we even look through your profile on LinkedIn? We probably did, but not in too much detail! Surprising or not, when you have to look through 100 profiles a day, you probably won't be extra careful when you look at number 78.
Either way, as I already touched on, technical knowledge is not considered an advantage when it comes to recruiting – just spam as many people as possible with random messages – at least one of them might turn out to be the right fit. JAVA or JavaScript? Who cares, send that message and we can discuss later.
Gradually over time, a lot of us have gotten to know the difference between Frontend and Backend, Kanban and Waterfall, and have become increasingly agile
4. We expect you to know everything? How dare we!
If you're looking for someone who is well aware of JAVA, JS, PHP, .NET, React, Angular, C++, and who has more than 5 years of experience, and also wouldn't mind leading a team, you are probably looking for a whole IT department, and not a single person, right?
We will come back to the little tale of how businesses usually work. Quite often CEOs and Managing Directors are not techies, they are the people that make sure their companies have liquidity, attract investors and negotiate dividends, potentially aim at issuing IPOs, start rocket ships, and hold townhall meetings to spread the company's vision and mission across all employees. 
Having that in mind, they will try and optimize costs as much as possible, so if we somehow manage to find a unicorn able to do it all – it's great for the business.
5. We talk to you like we already know you
Again, in striving to reach the right talent, we often have to resort to unconventional approaches to attract your attention. By using fake familiarity, we often manage to provoke you to respond to our messages, even if it's not related to the job we are promoting. 
However, after several exchanges via social networks, we might get to the pressing issue – we have a great job for you that could potentially change both your life and your career!
To sum up – yes, we are annoying, but we are only the messengers, so please don't kill us! 
Also, you are not too nice yourselves, but perhaps we can catch up on that a little later.