⭐CEE STAR OF THE WEEK⭐
Becoming a unicorn in a decade: the $1.5b story of the Estonian CRM platform Pipedrive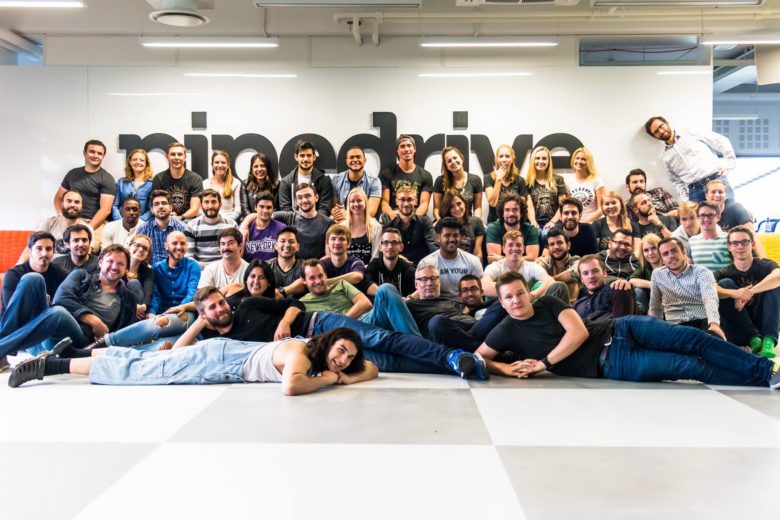 "CEE Star of the Week" is our weekly series of short stories where we present a company from Central and Eastern Europe that has recently achieved something significant – closed an investment round, won a prize, successfully launched on a new market, made a prominent hire, etc. The stories can be found both on trendingtopics.at and trendingtopics.eu.
Starting as a tiny startup in an Estonian garage and growing into a global software company – sounds like the right recipe for the next great tech startup success. Pipedrive, a CRM tool for small businesses with big ambitions, co-headquartered in Estonia and New York, is built by salespeople to serve first and foremost the needs of salespeople. On the 12th of November, the company announced that it has taken a majority investment from the U.S enterprise software-focused private equity firm Vista Equity Partners. What this means is that Pipedrive, which is effectively acquired by Vista, is now valued at $1.5b making it Europe's latest unicorn. 
"Reaching 'unicorn' status and partnering with Vista will enable us to accelerate our mission to support SMBs as they continue to digitize their businesses in order to grow. Our goal is to successfully deliver on the bold vision that Pipedrive set earlier this year – to provide our users with powerful tools that cover the whole customer journey," highlights Raj Sabhlok, CEO at Pipedrive.
How was the idea of Pipedrive born and what makes its solution unique? 
Pipedrive was founded by five Estonians with very different backgrounds – Sales, Software Engineering, Startups, and Entrepreneurship, who identified that there was a huge gap in the market. Timo Rein, Urmas Purde, Ragnar Sass, Martin Henk, and Martin Tajurrealized realized that the then-existing CRM platforms used software that was designed to meet the needs of top management while ignoring the needs of the sales teams. So, they united their expertise in order to build the first CRM platform developed from the salespeople's point of view. According to the team of Pipedrive, their solution is unique because unlike other CRM tools, their platform is built to support salespeople rather than control them. 
What is the technology behind Pipedrive and what problems does it solve for its users? 
Being a sales management tool for small teams, Pipedrive tracks the typical KPIs for a SaaS business – website visits, trial signups, MRR, and churn, and visualizes the full sales pipeline to ensure that important conversations and activities don't get lost. The CRM platform of Pipedrive uses AI and automation to support sales teams in managing leads and deals efficiently, keep track of their communication with customers and prospects, and earn more revenue by pushing more meaningful deals. Furthermore, the platform also has a built-in forecasting tool and allows integrations with other software such as Google Apps, MailChimp, and Zapier, as well as a powerful API for the teams who want to develop their own software solutions. 
What strategies did Pipedrive deploy to gain initial traction when the company was founded in 2010? 
The team of Pipedrive focused on removing the easiest roadblocks that would have prevented viral growth, namely language and localization for their product. They also aimed to identify the influencers in their market in order to effectively advertise their solution and make sure it gets into the hands of the right people. That is why Pipedrive paid close attention to the best tech incubators and accelerators in each market they served and which had in their portfolios companies that would benefit from its CRM platform. Another strategy that Pipedrive used to gain traction is splitting the company's goals into three easily digestible areas – organization and team, product, and business and revenue. 
What is the current traction of Pipedrive? 
Currently, the company has 10 offices in 8 countries, employs more than 600 people from 48 different nationalities, and is used by more than 90k companies in 170 countries. Pipedrive has been recognized as one of Europe's fastest-growing companies by Financial Times and it is included in the Forbes Cloud 100 list for the third year in a row. 
What does the partnership and investment with Vista mean for Pipedrive and how will the raised money be used? 
According to Pipedrive, Vista's team of investors, operators, entrepreneurs, and technologists will be able to provide more than financial support to Pipeline as their team understands all the unique challenges and opportunities of enterprise software companies. Moreover, in terms of revenue and headcount, Vista's companies collectively make up one of the largest software companies in the world, and thus Pipedrive will be given access to their huge community of resources, peers, and experts. With its $58b in capital commitments, over 450 private equity transactions worldwide, deep industry expertise, and executive resources, Vista is the obvious partner to help Pipedrive execute on its mission. The partnership and the round of investment will enable Pipedrive to expand even further and will allow the team to continue working on building their product portfolio in order to best meet customer demand in the new markets. 
Will Pipedrive continue to work as a separate entity and what will happen to the company's existing investors? 
In short, yes. Vista will be the owner and the partner of Pipedrive but the company will keep operating as an independent entity. Pipedrive's value and core mission to provide the best-in-case CRM solutions will also remain the same, while Vista will bring additional expertise and work alongside Pipedrive's leadership team. The existing investors of Pipedrive – Bessemer Venture Partners, Insight Partners, Atomico, DTCP, and Rembrandt Venture Partners will keep their stakes as minority investors in the company. "We look forward to partnering with Pipedrive and its existing investors to provide disruptive, innovative, and value-driving sales enablement solutions that help teams sell with certainty and efficiency," said Monti Saroya, Senior Managing Director at Vista Equity Partners. 
What does the future hold for Pipedrive? 
The company has the vision to expand its product portfolio to cover other parts of the customer journey which means developing a holistic set of products to help marketers find leads, support sales teams to close deals, and serve customer success professionals to upsell and nurture relationships.