event
How To Web 2019: €125K Prize For The Best Startup And Insights On Building And Scaling Products From Top Notch CEE Experts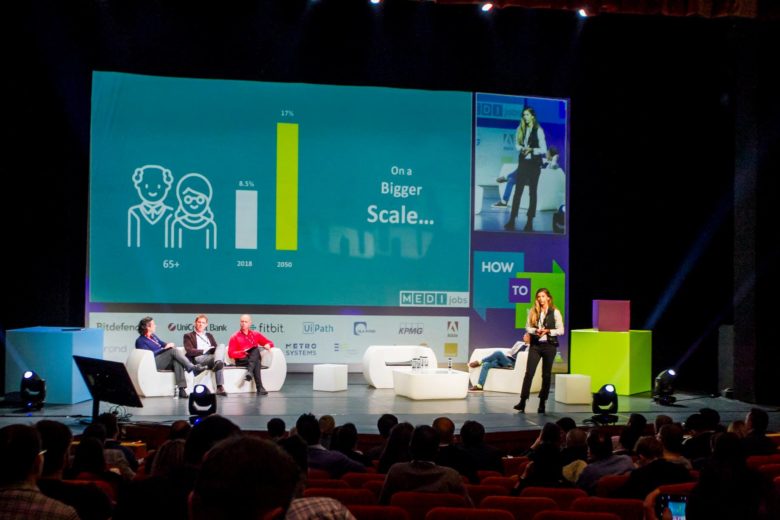 At the end of October, the biggest Romanian digital business conference How to Web will bring together the CEE ecosystem for the ninth year in a row. VCs, startups, corporations and innovation leaders will put together some collective know-how on building and scaling products, and growing international businesses, on October 30-31in Bucharest. Not least, 20 early-stage startups from the region will compete for prizes of €1m, and one will go home with a €125k check.
As part of the regional expansion strategy of Trending Topics, we decided to support the conference as media partners and will also be on the spot to capture the latest developments of the regional tech. 
Startup Spotlight
Founders looking for capital and contacts can apply for Startup Spotlight up until October 10. The organizer expects 200 applicants and will select 20 semi-finalists.  On the first day of How to Web, the preselected CEE startups will have the chance to pitch their ideas from the stage. Six of them will go to the finals and compete for the €125k prize provided by Romanian funds GapMinder and RocaX, and the business angel network TechAngels. Two other finalists will get a wild card for the Startup Battlefield and booths at TechCrunch Disrupt Berlin 2019.
Meetings with potential investors,  media exposure and mentoring from names like Enis Hulli from 500 Startups Istanbul, Jag Singh from Techstars Berlin and Dave Hogue, the UX Design Lead at Google, is what's in for all the semi-finalists. 
+++ Dan Mihaescu, GapMinder: The Romanian tech companies are specializing in cybersecurity and machine learning +++
Building better products
The purpose of this years' How to Web is to showcase the startup methods, tactics and mindset that help entrepreneurs, and not only, to build better tech and digital products and grow faster. The organizers try to keep the event as practical as possible and make sure everyone goes home with real insights and new ideas to improve their businesses. Among the highlighted names in the program, we find: 
Sean Ellis, the one that coined the term Growth Hacking  

April Dunford, product positioning expert and best-selling author of "Obviously Awesome"

Bob Moesta, pioneer of the Jobs To Be Done Theory

Michael Perry – Product expert  at Shopify

Carlos Espinal –  Managing partner at Seedcamp, and  investor in 4 European unicorns  
The Foolproof Formula for Finding Product-Market Fit, Preventing Subscription Revenue Leakage, Decentralised Change Management in Tech Teams, are among the hot topics for keynote speeches, but also for workshops during the event.
The How to Web team expects 1.5k participants. The participation is free for startups participating in the Spotlight contest. The tickets' prices vary between €130 and €470. Early bird tickets are still available till October 10.