Inside SumUp Bulgaria: How One Of The Fastest Growing Fintechs Fosters Employee Autonomy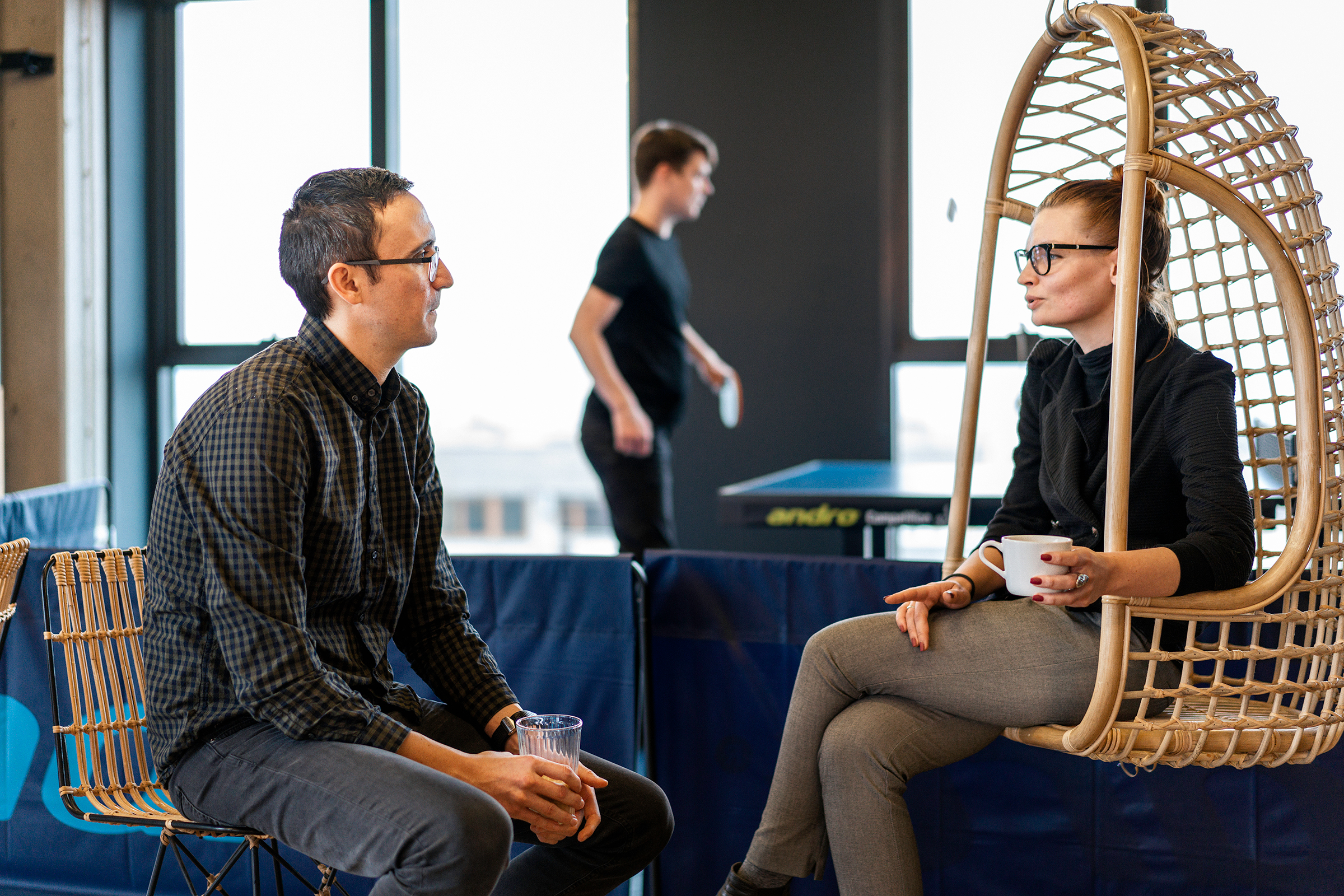 In short:
Be curious, explore, experiment, enjoy the learning process, make decisions, be autonomous, and if needed, ask the CEO in the internal chat – these are some of the principles of SumUp, an eight-year-old company with 1800+ employees.

This is also how one of the leading mobile POS-terminal companies in Europe manages to keep up with the constantly growing demands of the market and its customers, and continues to help small businesses strive.

In this article, you can explore what SumUp Bulgaria, the fintech's key R&D, looks like from the inside, why freedom and experimentation are so important, and what career and development opportunities the company offers.
In the past two years, we got used to seeing the white square mobile POS-terminals of SumUp in different small stores, coffee shops, and even taxis in Bulgaria. Founded in 2012 and backed with over $400M of venture funding, SumUp quickly became one of the most recognizable brands for mobile payment solutions and one of the fastest-growing fintech companies worldwide. On a mission to equip small and midsized merchants with payment technology and help them be more successful, SumUp has grown, in eight years, to 31 markets, over 2M clients and an international team of 1800 people distributed between three main offices in Berlin, Sao Paulo and Sofia, plus a network of smaller locations in other countries. And a good one-fifth of these people are located in Bulgaria, where the company has been present since its early days.
In Sofia, a team of 300 people is taking care of some of the key products and innovations, but also financial and anti-fraud operations, and the customer success of SumUp. "The whole magic behind the card processing device is done here," says Julian Ivanov, engineering manager at the local office, whose main objective is to provide support and make sure that people on the team are growing as engineers and doing valuable work. Two years ago, Ivanov's own small IT company merged into the local SumUp office, as his team really liked the products and mindset of the company.
Keep the startup vibe: a fancy office is nice, but autonomy is better
SumUp was started with the idea of giving small businesses an affordable alternative to traditional POS terminals and creating a device that allows merchants to accept card payments everywhere. With time, it grew to a multi-product fintech company offering multiple services to its clients and with a mission to become the partner of choice for small businesses. And everything related to the seamless experience with activation of terminals and services, and payments self-service (solutions that allow the merchants to manage their payment experience) is developed in Bulgaria.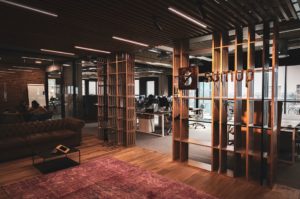 Although it's already eight years old and employing over 1800 people across the globe, maintaining а sort of startup vibe is essential for SumUp. And by this, we don't mean the fancy offices, music practice room, table tennis, and beer drinking after 5 p.m. – although we have all these things. What really matters is rather the flat structure, the autonomy of the teams, and the fact that the founders and the leadership are easily approachable.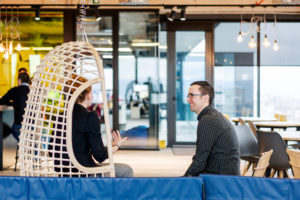 In SumUp, teams operate autonomously like startups within the startup, with each team featuring all the roles needed to own the whole process from an idea to its realization. At the same time, the company makes sure everyone is up to date with what the other teams are doing. The regular Lunch & Learn sessions in the office are designed exactly for this purpose. Тhere are also constant exchanges and visits between the main offices in Sofia, Berlin and Sao Paulo.
"As a global company, SumUp offers the opportunity to communicate on a daily basis with a variety of people from different cultures, nationalities, and professional backgrounds. It's also interesting to observe how different teams in different countries approach problems and achieve results, and learn from this. This is a fast-learning track because often you don't have the time to apply and see how different things you've read about work in practice," shares Julian Ivanov. 
Inside the daily business: choose your language and your own rituals 
Although financial services may sound like a conservative industry, it's exactly as dynamic as any other sector that's being disrupted. As the markets and the customer's behavior and demands are changing constantly, to continue innovating, SumUp's teams try to approach every new idea with agility in mind. "We experiment with different options and believe that the end solution is the one that brings the most value to the merchant. There isn't just one person that holds the ultimate decision-making power," he says. "There's also no strict tech stack or methodology the teams are using in their product development."
"As we grow, we add more and more to our stack to be able to maintain the scale of our products," explains Ivanov. According to him, usually, the product teams are the ones that come up with suggestions for enriching the tech stack. The most common services are written in Go, Java, Kotlin, Ruby, Elixir, Erlang, C, React, but there's always space for new ideas. Of course, to enable all this to go smoothly, the tech teams need to ensure an environment that allows scalability, and this is one of the challenges.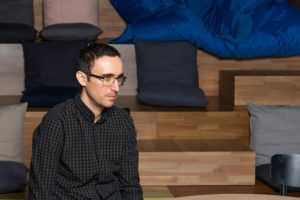 The teams are also the ones that decide what methodology they'd use for product development. Although the company started its journey adopting the popular Spotify Tribe model, they quickly realized that empowering people to choose their methodologies was far more effective. "Even teams that follow the same methodology use different rituals and add their flavors to the process," he explains. "One of our principles is that there's no silver bullet."
Investment in people that makes sense
Constantly improving its offering and reaching $200M in revenue last year, SumUp is set to continue growing and plans to double down its customer base in 2020. To a large extent, this process will be carried out by the office in Sofia. Therefore, the team will also be growing.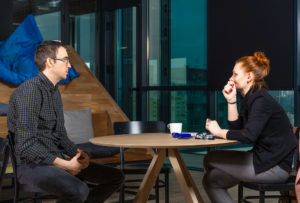 "We often talk about the common goal of the organization: to become the number one choice for both small businesses and talent in 2020," says Ivanov, who is also responsible for ensuring a good working environment and personal development opportunities for his team members. According to him, the company invests a lot in its employees and one of the main principles is that there should be space for learning and improvement. Everyone at SumUp has dedicated hack time to experiment and a dedicated learning budget of €2K per year. Since this year, everyone can also benefit from ten days of educational leave. There are also different internal training sessions.
"When my team fused into SumUp a bit over two years ago we felt home from day one. I think this is also part of the culture here and an important principle – we believe everyone brings value from day one and is worth investing in," Julian Ivanov is convinced.
Q&A: Starting a career at SumUp
What type of talent are you looking for in 2020?
The roles are different – from engineering to design and operations. In Engineering and Product, where we expect the most significant team growth, we are looking for people who are willing to explore. They need to have a learning mindset and to be team players. We look for people who are humble, transparent, autonomous and empowered. 
Currently, we are looking for developers with more exotic languages like Elixir and Erlang. But to be honest, usually, the criteria for hiring is not the programming languages people are experienced with. We first look at the people and their mindset.
What does the hiring process look like?
The hiring process includes interviews and tasks, but also meetings with team and discussions. Throughout, we carefully consider whether a candidate is a good cultural fit for SumUp, in addition to whether they're qualified for the role. 
Interested to learn more about open positions at SumUp Bulgaria? Take a look here: