Monthly Overview
Investments, Acquisitions, and Board Games Systems: What Was the Most Impactful News in the Bulgarian Innovation Ecosystem This September?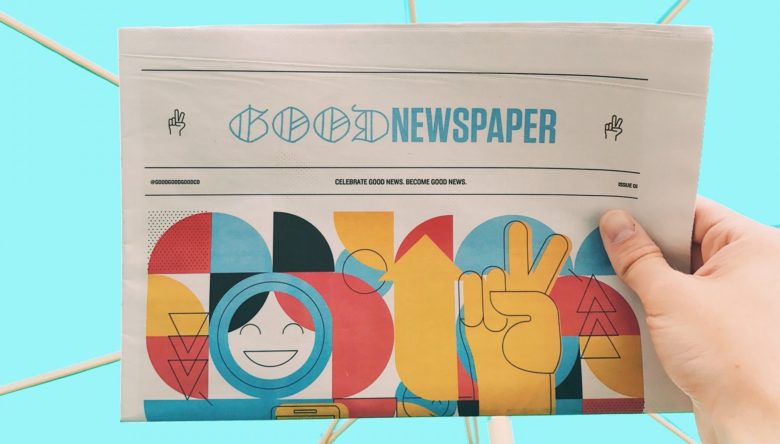 Following the summer holidays, September started bringing a new portion of exciting stories for the Bulgarian innovation ecosystem. We saw several funding rounds, a couple of new VC funds, another acquisition for a ETH Zurich startup led by Bulgarian scientists-founders, and an entire game system created by a Bulgarian designer. Now, it's time to see which of the events this month were the most important for our readers. Below is a hand-picked selection of the most read editorial stories in the past 30 days, re-read them again and vote for your favorite.
AI Code Analysis Startup Founded by a Bulgarian Team Gets Acquired by a Cybersecurity Unicorn
DeepCode, an advanced AI-powered platform for code analysis spun off by ETH Zurich and developed by a team of Bulgarian founders has been acquired by Snyk, a company valued at $2.6B whose platform enables developers to quickly fix security vulnerabilities.  For Snyk, which in the first half of September closed a $200M Series D round and already has over 1.5M developers using their products, this is an opportunity to add next-generation AI capabilities to its portfolio and capture additional market share.
Gemji: The Tesla of Board Games Created by a Bulgarian Designer
"When I started working on Gemji in 2016, as a parent I wanted to create a game that would educate and entertain my kids without keeping them in front of a digital device all day long. So, we started working on a game system," shares Margarit (Mark) Ralev, the inventor of the Gemji Board Game System. After validating the concept at the 2019 Spiel Messe in Germany, the world's largest board game fair, one year later Ralev launched a crowdfunding campaign on Kickstarter and in the first five days Gemji has raised over $20k.
Bulgaria to Have a New Bioconversion R&D Center as Nasekomo Starts a Joint Venture With a French Corporation
After closing a €4M investment round back in July, now Bulgarian biotech startup has announced the start of a joint venture, together with Group Grimaud, a multinational corporation specializing in animal genetics. "We are creating an R&D center here in Bulgaria near Sofia to study how to improve the performance of black soldier flies, it will create high-value jobs for scientists and give the country the opportunity to create unique know-how in the bioconversion industry. It should be fully operational and bring products to the market around the third quarter of 2021," tells Trending Topics Xavier Marcenac, Nasekomo co-founder and executive director.
Dawn Capital with Bulgarian Investor Mina Mutafchieva Raises a $400m Fund for European B2B Startups
Dawn Capital, one of the most active European venture capital firms specializing in enterprise software, announced its fourth fund, which is its largest to date and the biggest in Europe when it comes to investing in early-stage B2B startups – $400M (€338M). Dawn will focus on Series A and Series B ventures operating in fields like SaaS marketplaces, infrastructure software, data analytics, cybersecurity, fintech, future of work, and optimization of enterprise processes.
Urban Impact Ventures: The New Bulgarian-Dutch Impact Investing Fund That Will Support Smart City Entrepreneurs Across Europe
Urban Impact Ventures, a new venture capital firm focused on urban tech start-ups and operating with an international team based in both Bulgaria and The Netherlands, has started fundraising for its first fund. "Our scope for investments will be European, mostly around pre-Series A, Series A, or very late seed stage. We have a special focus on entrepreneurs connected to Southeastern Europe and we intend to invest in about 20 companies with a ticket size ranging from a few hundred thousand up to €2.5MN," shares Hans van Houwelingen, founder of Urban Impact Ventures and also a mentor at Endeavor Bulgaria. 
New Funding for Pliant, the US Low-Code Process Automation Company Led by Bulgarian Founders
Pliant, a US-based IT process automation startup with Bulgarian founders for CEO and CTO, Vess Bakalov and Dimitar Blagoev, has received funding from multiple investors. The round, which follows a $2.5M (€2.1M) seed investment from May 2019, was led by Gutbrain Ventures with participation from the Bulgarian venture capital firm BrightCap Ventures, Azure Capital Partners, and Timothy McSweeney.
Phos and Mastercard have announced an expansion to eight new European countries
Back in March, Bulgarian fintech startup Phos and Mastercard announced a pilot project focused on enabling small businesses to accept contactless payments on Android devices with no need for any additional hardware. The goal of the trial run conducted with 200 merchants from the United Kingdom, Bulgaria, Romania, and Germany was to allow the two companies to closely examine consumer attitudes towards Phos' solution and to facilitate product improvements based on real market conditions and the specific needs of small and medium enterprises. Now, it looks like that the first few months of this startup-corporate partnership have been deemed successful and as a result of a higher interest from banks, financial institutions, and other partner organizations.
Burgas: The Next European Smart City?
Burgas has the potential to become the first 5G city in Bulgaria.and has been recognized to be the perfect "pilot city" for the achievement of the goals of the Innovation Strategy of Bulgaria for Intelligent Specialization. The city is currently working on the development of an "urban dashboard", which will monitor, assess, and optimize investment plans and the delivery of public services. Burgas has the ambition to become the next European smart city and has already implemented its flagship digital project smartburgas.eu – an integrated platform with a user-friendly interface, which offers real-time data about the city's air quality, traffic, waste management as well as video surveillance of public spaces and key urban areas. 
Maximizing Social Impact with AI: Humans in the Loop is a Finalist in the MIT Solve Competition
Founded by Iva Gumnishka in 2017, Humans in the Loop (HITL), is a social enterprise that provides refugees with job readiness and employment opportunities by teaching them how to annotate images and validate models for artificial intelligence (AI) companies. For its positive impact efforts, HITL was recently recognized as a finalist in the MIT Solve global challenge for social innovations initiated by Massachusetts Institute of Technology. The goal of the initiative is to support social-tech entrepreneurs by bringing MIT's innovation ecosystem and a community of members which includes mentors, investors, and globally known foundations and companies. Some of these include The Bill & Melinda Gates Foundation, General Motors, Uber, The World Bank Group, Nike, and SAP. The competition is divided into six categories, with HITL being part of the Good Jobs & Inclusive Entrepreneurship track.
Bulgarian Virtual Classroom Platform Vedamo Raises Funding from BrightCap Ventures
"Until recently, it was very difficult for edtech startups to create some real change in the education sector but now with the need for distance learning caused by COVID-19 suddenly the education sector is the one looking for a change," tells Trending Topics Daniel Lorer, a partner at venture capital firm BrightCap Ventures. One thing leading to another, after a few months of quick growth, the Bulgarian virtual classroom platform Vedamo has received an investment from the VC. Vedamo will use the funds to scale its proposition across the globe and attract more clients and partners. Currently, Vedamo's main markets are Europe, the US, and Asia, and the company serves about 20, 000 educational organizations in total. 
Who Is Who in the Bulgarian Electric Vehicle Ecosystem
The EV market in Bulgaria is still in its infancy with an estimated just a couple of thousands of electric cars on the roads, next to a few fleets of other electric modes of transportation such as e-scooters. Nonetheless, the last few years have seen a number of local cleantech startups and vendors as well as international providers start work on products aiming to accelerate the transition to sustainable transport – including Ampeco, Travel by electric, Kinetik Automotive, Eljoy Bikes, SIN Cars, Hobo,  Bosch Engineering Center Sofia,  Spark Bulgaria, Eldrive EV-Point, Lime, EVN Bulgaria, and eCars.