Mobility
Who Is Who in the Bulgarian Electric Vehicle Ecosystem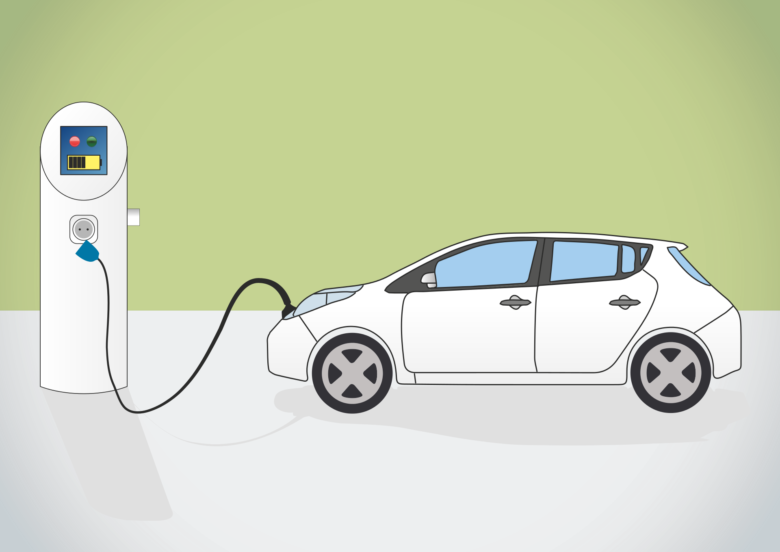 September 9th, 2020 comes with a campaign dedicated to the celebration of electric mobility – the first World EV day. The initiative was launched by ABB, a multinational provider of among other things – solutions for electric vehicle infrastructure. "Reaching out to current and prospective drivers of electric vehicles (EVs), World EV Day is designed to generate increased consumer awareness about the benefit of EVs, putting driving electric at the top of the agenda," reads an official statement of the company. 
The EV market in Bulgaria is still in its infancy with an estimated just a couple of thousands of electric cars on the roads, next to a few fleets of other electric modes of transportation such as e-scooters. Nonetheless, the last few years have seen a number of local cleantech startups and vendors as well as international providers start work on products aiming to accelerate the transition to sustainable transport. Here they are. 
Ampeco is a young e-mobility startup based in Sofia that provides a white-label SaaS management platform to enable (prospective) charge point operators to easily start and scale a network of stations. Clients from Bulgaria, Greece, Macedonia, UK, Brazil, the Middle East, and India are already using Ampeco's platform to manage charging stations and provide better user experience to their own customers. Recently, the municipality of Varna launched an EV charging network with over 30 stations and Ampeco is providing the charging management software platform.
Travel by electric is a new type of rent-a-car company that offers electric cars for tours around Bulgaria. The firm offers different routes that explore emblematic places in Bulgaria. When choosing, for example, to tour sites on the UNESCO list (one of the existing programs) with the company, travelers get a full program that includes information about the charging stations in the area, recommendations for resting places, as well as quick contact with the team behind.
Kinetik is an electric sports car coming from Varna. Almost everything in the vehicle is 3D printed, and over 90% of the software is also developed in-house. The characteristics: 480 kW power, minimum 800 Nm turning force and acceleration to 100 km/h in 2.5 seconds. Of the first 07 model, there will be only seven cars.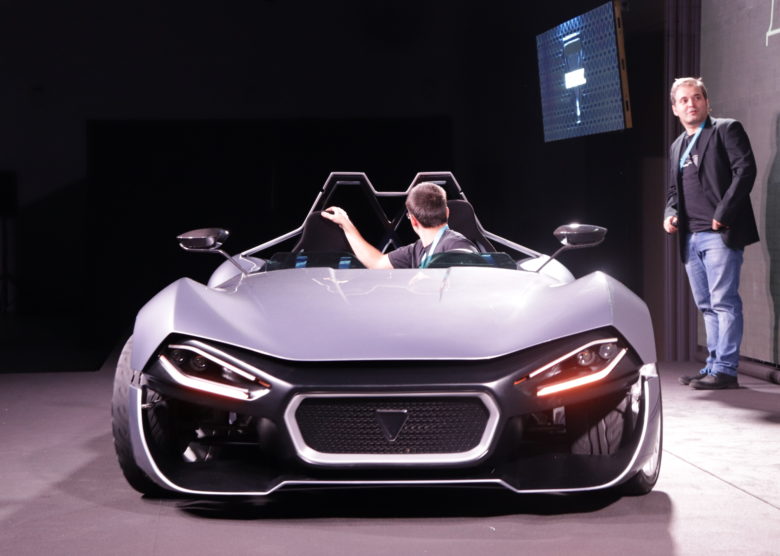 The team behind Eljoy bikes started working on the product some five years ago. Six different models, from which three are currently on the market, and a client base all over Europe, earlier this year the Varna-based company picked up its first significant investment of €630K. Today, the Eljoy electric bicycle is a commuting and recreational vehicle, powered by an in-house developed battery that is using the exact same cells integrated into the Tesla cars. The premium model sold at a price of €1735 reached a speed of 25 km/h, 142 km with one charge, and weighs 22 kg.
The story of Sin Cars goes back to 2012 in the U.K. when the venture was started by the Bulgarian engineer and racing driver Rosen Daskalov. The idea, however, has always been to produce at least the parts in Bulgaria. In 2014, Daskalov decided to move the company and the whole assembling and production to Bulgarian city Ruse. In 2019 announced an expansion into the electric cars market with the development and implementation of a new multifunctional urban EV – L City.
Bulgarian shared e-scooters service provider Hobo launched in Sofia last summer with a fleet of 100 vehicles. The new player offers slightly lower prices than competitors Lime and Brum. What makes the service a bit different from what is already on the market is the option for users to purchase a monthly subscription which would allow them unlimited rides.
Bosch Engineering Center Sofia
After investing over €3.5m to expand its software business in Bulgaria, in 2019, Bosch opened an engineering center in Sofia dedicated to the development of advanced technology solutions for the automotive sector, for example, driver assistance systems, automated driving solutions, and electromobility for some of the leading vehicle manufacturers around the world. In addition, one of the latest projects that the Bosch Engineering Center Sofia has started is the development of eBike components. Bosch states that it has a 70% market share in the production of electric bicycle technology all over the world.
Spark is the first car-sharing service in Bulgaria and the only in Europe that has a 100% e-vehicles fleet. With the latest increase in its fleet, customers have access to over 500 electric cars and 11 different models – from small electric cars for the city to SUV crossovers. The price for renting a SPARK is BGN 0.29 (€0.15) per minute and BGN 60 (€30.7) for a 24-hour rental.
Eldrive, same as Spark is a part of the EMobility International group and is focused on setting charging stations across Bulgaria. Currently, the company provides 250 charging points, 32 of which offer fast charging (DC).
EVPoint is another operator of charging infrastructure for electric vehicles In Bulgaria. The company is also an e-mobility service provider offering EV drivers access to a large international network of EV charge points not only within EVPoint's network but also with cooperation with other providers.
After a five-month break caused by the coronavirus outbreak and the related containment measures, Lime's electric scooters are now making a comeback on the streets of Sofia. Before the pandemic, for eight months on the Bulgarian market  Lime had registered more than 150,000 trips and over 30,000 users, who together have traveled over 220,000 km.
In the past 12 months, the supplier of electricity for Southeast Bulgaria EVN also made its first steps in the electric charging business as it opened three new stations in Plovdiv making them available for free until the end of January 2021.
eCars is building charging stations and EV charging infrastructure for retail, residential, commercial, and office buildings as well as private customers.
Lists are never complete so feel free to reach out to us and we'll be more than happy to add more companies to the list. Drop us a line at newsroom@trendingtopics.bg