industry 4.0
This Startup Hears When Machines In BMW Production Site Need Diagnostics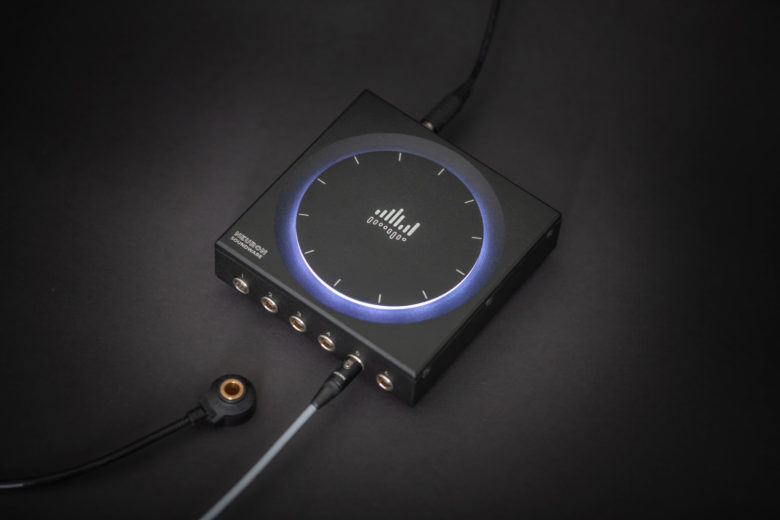 It's scary when Siri is listening to us to help Facebook push contextual content and ads. Surprisingly, similar technology could also be used to enhance manufacturing and prevent damages in production sites.
Neuron soundware is a Czech industry 4.0 startup that uses machine learning and artificial intelligence to hear and signal when machines in the production site are not working properly. The company already helps global brands like Daimler, BMW, Airbus, and LG know when there are impending mechanical problems in their productions. And it seems that the startup is doing quite well: in the third year on the market, it raises a round of €5.8M to continue growing. And its investors compare it to US and Israeli innovators.
"Neuron is one of a few companies in acoustic emission analysis which is able to compete with top class Israeli and US companies. During its short existence it has developed a unique database of sounds which are used for training of its proprietary neural networks," says Petr Míkovec, managing director of Inven Capital, the Czech fund that led the round. Together with previous rounds, the company has already raised €6.4M. Neuron soundware will use the investment to
Deep tech & smart manufacturing
Founded in 2016 in Prague, Neuron soundware is a perfect example of a deep tech company in the smart manufacturing domain – one of the hottest spheres on the global startup scene in the past two years according to Startup Genome. The company has developed a smart diagnostic solution based on the acoustic analysis of machines in several industries including the energy sector.
+++Robotics, Smart Manufacturing: The hottest startup areas in the past two years+++
Neuron uses a combination of hardware and AI software to recognize impending mechanical problems in machines, thereby preventing breakdowns of critical manufacturing equipment. Neuron's focus now is on the scalability of successful use cases and deployment of pre-trained AI algorithms to monitor large quantities of machines like engines, compressors, pumps, turbines, robots, etc.
"We know exactly how pumps, gearboxes, cylinders, electromotors, or compressors should sound. The sounds of all regular components of a machine are stored in a database. […] our artificial intelligence software is able to distinguish problem noises from regular process hum and surrounding sounds, giving the customer the certainty that the machine will not pull off any unpleasant surprises," explains Pavel Konečný, founder and CEO of Neuron soundware.
The measurements of the company, that are getting more and more accurate with the time thanks to the "listening" algorithms, could significantly reduce maintenance and repair costs of production machines by detecting problems on time, the company explains.
BMW, Siemens & Co.
Today, the systems are being implemented into operations of several large global corporations, such as Daimler, BMW, Airbus, Siemens, and LG. In the energy sector, Neuron's listens to over 20 large combined heat and power units for several customers in the Czech Republic.
In the next months, the startup is aiming to expand further in Europe, but also start deploying in the Middle East and Asia. This is where the new investment will mostly flow in to. Recently, mainly due to Brexit, Neuron, which was previously headquartered in London, has established a Czech entity which will take over all business activities and liabilities and eventually fuse with the current primary entity Neuron SW Ltd., headquartered in London, United Kingdom.