deal
PlanRadar: The Austrian Proptech Startup That Just Picked Up €30M Investment For Its Documentation Management System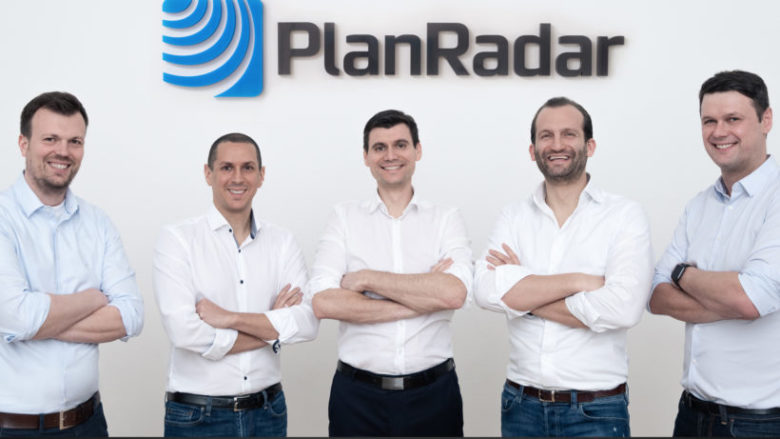 Seven years ago, five founders launched a software product designed to record defects in the construction of buildings. Today, under a different brand and offering many more services, the Austrian proptech company PlanRadar raises a €30M Series A round, led by US investors to bring the business to the next level.
"The entire construction and real estate industry is undergoing a fundamental change towards a digital future. PlanRadar has already become an established partner in the industry, which supports its users along the entire value chain in the timely and budget-compliant implementation of their projects. Our investment underlines the confidence in the leading technology from PlanRadar and we are pleased to welcome the company and support its further development, " comments Thomas Krane, Principal of Insight Partners, one of the leading investors. 
Designed for optimizing communication and documentation in both construction but also facility management processes, PlanRadar has so far managed to convince more than 45 clients including Porr, Strabag, Siemens and REWE Group. There is no information on the company valuation, but it should be well over €100 million.
A leader in the making
PlanRadar has developed cloud software that is used for construction documentation, task and defect management. It works via apps for iOS, Android or Windows 10 as well as in the browser and is now used by 60,000 users in 45 countries. Customers are mostly construction companies such as Strabag, Porr or Siemens, but also retail chains like Rewe, who use the facility management tool.
Making traditional documentation management and communication in the industry, typically done with paper, cameras and Excell sheets, faster and more efficient – that is actually the "Secret Sauce" of PlanRadar. "This is how we pick people up," tell us Sander van de Rijdt, co-founder and managing director of PlanRadar. "We make all documentation and communication easier." The software allows users to access current plans, documents, appointments, and contacts, so contractors can consistently implement their project objectives through direct communication with their client, facility managers can stay up to date with developments. The company claims the product increases project efficiency by up to 70%. 
The funding round comes at the right time. In 2019, thanks to the cash flow generated from its business, PlanRadar managed to open locations and subsidiaries in Croatia and Great Britain. "Now a point has been reached to scale properly," says Sander van de Rijdt. The founders have reached out to numerous VCs in 2019, and within a month received about 10 term sheets. "Then we decided on the ones that best suit us," says the co-founder. Side effect: "The round turned out larger than planned." In this Series A, Insight Partners, headquartered in New York, is the lead investor (now holds around 20% in PlanRadar), e.ventures (5%), the existing investors from Berliner Volksbank Ventures (8.5%), Cavalry Ventures (9.6%), and aws Gründerfonds (1.5%) are still involved.
Now the PlanRadar team plans to invest the newly raised capital primarily in personnel and marketing. They  are now planning to have their own offices in Australia, Dubai, France, Italy, the Netherlands, Poland, Russia, Sweden, and Spain – where their own salespeople will take care of sales.
Five founders who stick together
PlanRadar has reached the climax of a long journey. The company was founded in 2013, at that time under the name DefectRadar. At that time, the software was designed to record defects in construction, but now it covers many more aspects. One thing remains constant with the scale-up – the five founders. "We are a great team. It stays that way," says Sander van de Rijdt. The five founders still hold just over 50% of the company.