founders' stories
Startups in Times of Crisis Vol. 11: Document Processing Scaleup Hyperscience Growing Thanks To The Increasing Back Office Automation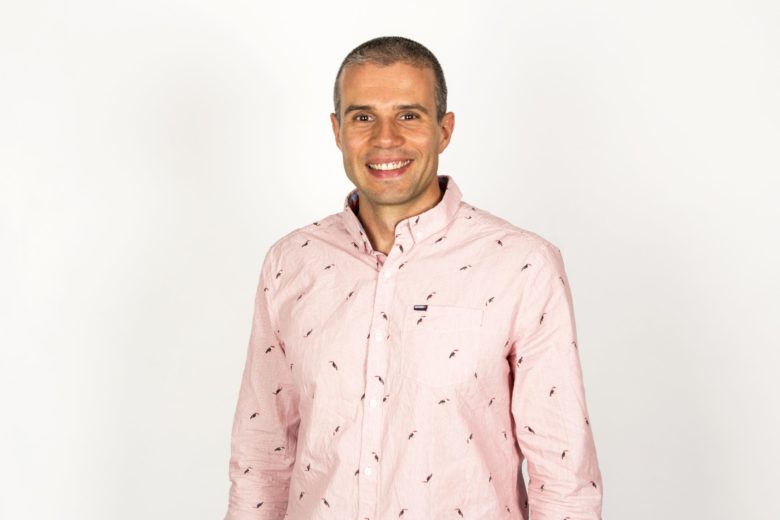 Which startups won't make it and which will go out of the crisis as winners. Events industry, travel, leisure, real estate, hardware, are the hardest hit sectors. Yet does it apply to the startups in these industries? Do tech startups stand the chance of losing the game for not having the financial resources to sustain, or will make it because they are flexible and adaptable? We ask founders from the sectors that are in the very spotlight right now.
Automation and robotic processing are among the technology winners of the global COVID-19 pandemic as the situation has provided the impetus for enterprises to lean heavily towards automation. In a recent survey from Bain & Company, nearly 800 executives worldwide estimated that the number of companies scaling up automation technologies is set to double over the next two years and that coronavirus will almost certainly accelerate that timeline. The hybrid workforce a.k.a combination of human workers and software robots will be most relevant in the service sector, shows the survey. So far, the business outcomes reported by the respondents of the survey show that automation significantly decreases human labor time in providing status updates to customers (27%), payrolls (26%), processing insurance claims (23%), processing loans (22%), etc.
It seems like a great time for tech companies in the domain of automation. One such example is founded in 2014 by Peter Brodsky, Vladimir Tzankov, and Krasimir Marinov Hyperscience. The scaleup that originates from Bulgaria, and works mostly in the US market, uses machine learning to turn documents into machine-readable data. Their customers that come mainly from the financial services sector, government, healthcare, and insurance industry, typically (and now even more) receive a wide variety of documents, like life insurance applications, paystubs, utility bills, insurance claims, that must be processed quickly and accurately to better serve the people at these organizations, and their customers. Amazingly, a huge pile of this work is still done manually, which HyperScience aims to change. So far, the scaleup has raised over $48 million from SV Angel, The Stripes Group, Firstmark, Battery Ventures, and Felicis Ventures, having closed its latest $30M round at a valuation of $120M early last year.
In April, in the middle of the COVID-19 related lockdown, the company announced 300% and continuous growth, so we wondered how is their business doing given the circumstances and asked co-founder Krasimir Marinov.
Trending Topics: How has HyperScience been doing since the last investment round in 2018? What are the major milestones you hit since then?
Krasimir Marinov: Since closing our Series B, we've achieved several key milestones, including doubling our team (we're 140 people and hiring), tripling our customer base, and opening our second European office in London, UK. The last investment round was the start of a hyper-growth trajectory for us across engineering, product, sales, marketing, customer experience, and more. We're working to cement our market leader position, including expanding our EMEA presence and will be announcing next-generation product capabilities in the coming months. 
You recently shared you've grown 300% YoY – what is driving this growth? What about the effect of the pandemic on your business? How were the past two months?
We continue to see increased demand for our intelligent document processing solution because Hyperscience  solves one of the most pressing issues organizations deal with: taking diverse documents and data and converting it into a format that can be used by various systems. Companies are spending $60 billion every year on manual data entry in order to convert these documents into data that can be used by various systems. Our offering automates that process, using the latest in ML and other cutting-edge techniques to increase throughput, reduce errors, and unlock new efficiencies. 
We saw 300% revenue growth between Q1 2019 and Q2 2020 largely for the reasons listed above. Processing and extracting diverse document types continues to be a key challenge for financial services firms, insurance companies, major world governments, and more, and they're looking for a robust, reliable, easy-to-use solution that doesn't sacrifice on accuracy. 
In terms of the current pandemic, we're seeing increased demand for automation more generally. Operations have shifted remote, some organizations are contending with decreased productivity as employees deal with personal & business tasks, and some sectors, including financial services & insurance, are actually facing an influx of documents and processing needs from their customers. Usage of our platform jumped over 30% month-over-month in March, including 37% within financial services use cases and 23% within insurance use cases. 
Our product, design, engineering & customer experience teams have done an excellent job adapting to remote conditions while continuing to support our customers and ensure that they're getting maximum value from our system. As a company, we're incredibly proud of our ability to support our customers in good times and bad, and we continue to invest in our people and grow our team. In fact, we've accelerated the hiring of some key roles in the product and engineering team and have many open roles in our Sofia office.
What was your first response to the crisis as a company and management? 
Caring for our employees, first and foremost, and ensuring that every individual has what they need to stay safe, healthy, and productive. 
We were early to make the switch to remote to stress-test our systems, which helped ensure our employees had the tech and tools they needed. This wasn't a major change for us because we are a tech start-up with global offices, and we were already using Zoom, Slack, and other project management and collaboration tools. Our product & engineering teams were already in the practice of hosting daily "stand-ups," which have been adopted company-wide with virtual morning coffees, weekly check-ins, etc. to stay connected. Our leadership and People team do an amazing job keeping our employees connected and engaged with virtual Game Nights, Happy Hours, and more.
Given the nature of your product, it should be in great demand currently. How do you solve scalability issues? Can you manage to fulfill all your clients' needs?
From a customer experience (e.g. implementation and technical support) perspective, we're well-positioned to transition our operations and fulfill our client needs without disruption. Our team has done an exceptional job getting new customers up & running with video calls, virtual whiteboard sessions, training and more. Fulfilling our clients' needs has not been an issue to date and we don't anticipate it becoming one.
We're used to automating mission-critical processes for the world's largest enterprises, so dealing with high-value transactions and sensitive customer info and being able to respond to any issues & maintain operations has always been and will remain, critical.
How are your clients doing in this situation – you work with insurance companies, the financial sector, and healthcare institutions? Do you observe any emerging or accelerating trends in their businesses and digitization efforts?
We continue to stay in close contact with our clients and do everything we can to support them. Some, including insurance companies and financial services firms and banks, are seeing an influx of documents that need to be processed quickly and accurately, and they're turning to Hyperscience to bridge that gap. 
More generally, we believe we're going to see greater adoption of automation technology than we have even in recent downturns. Companies are facing new working conditions, including having a large part of their knowledge workers and data keyers work remotely, at the time when their customers need more support than ever. This new reality has changed the meaning of peak times and forced many organizations to re-evaluate how they operate and plan for the unexpected. Enterprises are turning to us to leverage the benefits of automation and become faster and more responsive today.
What's the role of AI and ML in the future of work? 
Hyperscience is the automation company on a long-term mission to automate all office work. By doing so, we help organizations introduce AI, ML, and automation into their operations, and better serve their customers and constituents. In our ideal workplace, data, tasks, and processes are defined and managed by software, employing ML and AI to quickly and accurately process documents and data moving within and between organizations, so that humans are freed to focus on higher-level strategic initiatives.
Part of our secret sauce is that our solution is smart enough to know when it will not be able to deliver expected accuracy levels, and our customers can adjust settings to fit their business conditions and needs. The solution's built-in quality assurance mechanism helps the machine establish truth in the accuracy of its extraction. This not only provides visibility into the machine and human performance but drives better confidence scoring that helps finetune the underlying models. By taking a novel, ML-driven approach to the problem, HyperScience bridges the gap between human understanding and machine processing.
This may also interest you: