Guide
Startup City Sofia: The Hubs of The New Entrepreneurial Mindset in Bulgaria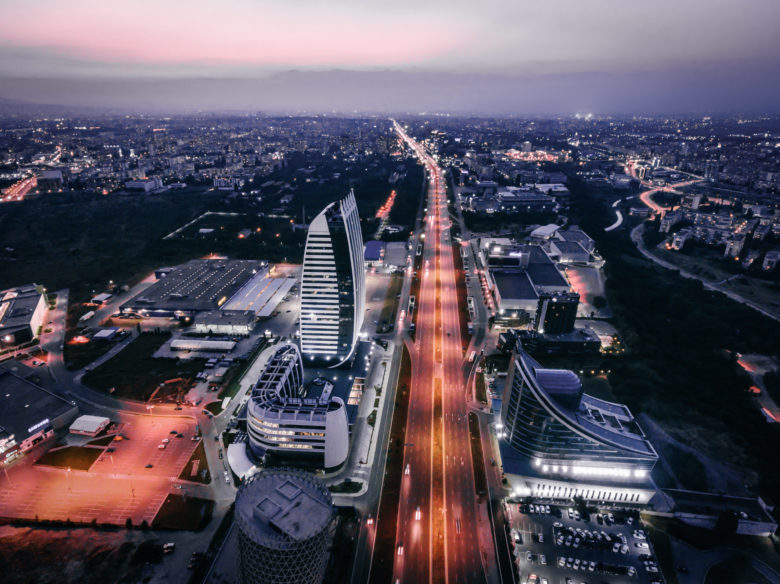 You might have heard that Sofia is one of the top ten cities in the world to found a company. It was ranked so by Forbes some three years ago. Indeed, six-seven years ago, the capital city of Bulgaria was not appearing on any startup map. And there is one simple reason – it was not a startup city. However, with as little as a bunch of enthusiasts, €20M that the two early stage investment funds Eleven and Launchub deployed to 200+ projects, the two major co-working spaces that were founded around that time and the first widely known IT exit of Telerik, the environment has started to change its face. It has happened primarily due to private investments and private efforts. With one exception, there are no state-backed startup activities or initiatives that have brought significant results in Bulgaria.
The very beginning
In 2010 Alexander Mihaylov organized a meetup to explore the niche for coworking spaces in Sofia, after he had already been part of the betahaus Berlin creation. Predominantly advertising agencies, creatives and freelancers appeared to the event. Startup was certainly not a well known concept. "Back then we could count the startups on the fingers of one hand, and they were mostly spin offs of larger companies", Alexander Mihaylov, the founder of betahaus Sofia, told Trending Topics.
The first signs of any entrepreneurial culture in the city were a VC fund called NEVEQ and two organizations called Start It Smart and Startup Foundation. While NEVEQ was an investment fund focused on tech companies that were already in the scaleup stage, the young Start It Smart and Startup Foundation were trying to provide the emerging community with the most basic information and inspiration regarding entrepreneurship. Two major events happened in 2012 – betahaus, the first coworking space in Sofia was launched, and the European Investment Fund chose Eleven and Launchub as fund managers. And so it began.
"What we have today is to a large extend the result of what Eleven with their over 120 investments catalysed. A large percentage of their investments were not successful, but thanks to that many founders had the chance to fail once, learn their lessons and start more valuable businesses", Thibaut Taittinger, the founder of the largest co-working space in Bulgaria Puzl, told trending Topics. And what Sofia has to offer today is an ecosystem of over ten co-working and makerspaces in the city, a lot of organizations actively supporting startup companies throughout their life cycles, six VCs, an angel investors club and hundreds of innovative companies.
But first things first…
betahaus Sofia: the transdisciplinary business community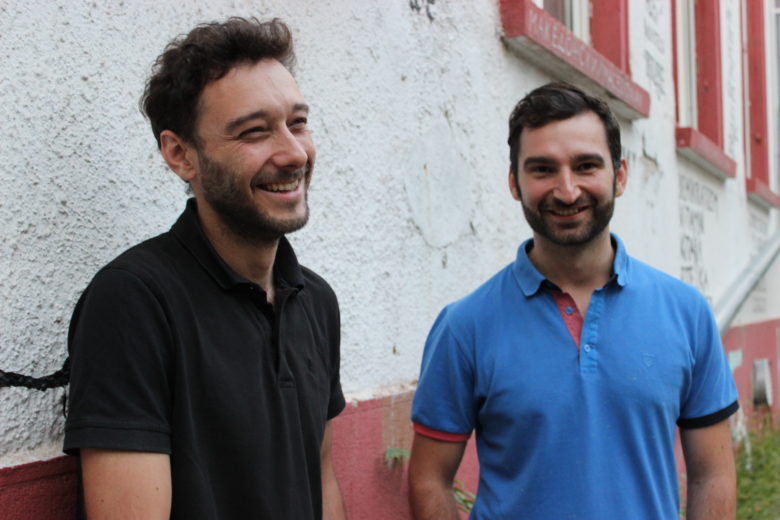 Six years ago there was only one place to experience startup, coworking and collaboration culture in Sofia – betahaus. "We started the whole thing as an opportunity to have fun and all that happened in the next year exceeded our expectations", Alexander recalled. He and his team knew that a space like this would contribute to the development of the market and of the whole ecosystem. "The betahaus concept in its heart relies on the philosophy that creativity and entrepreneurship are born in a transdisciplinary environment and that no significant innovation is created within one industry. We believe that the growth of any business, not only the high-tech and IT ones, is directly dependant on a diverse community and ideas around", he explained. Unlike the typical model where large enterprises have their engineering teams in some coworking spaces, betahaus is perceived as the space for  business development teams. Currently, betahaus hosts technology startups, freelancers,bloggers, NGOs, agencies (HR, content marketing), accountants, expats, outsourcing companies, game developers and teams of larger organizations.
Betahaus is a coworking for everyone. "We have several examples of companies that started as two people on flex desks and grew to teams of 20 within one year", Metodi Terziev, the operations manager of the space, told Trending Topics. As a resident, depending on the particular needs, in betahaus one could find not only the talents, but also testing ground for products and even access to funding. What makes betahaus different is the relaxed and friendly atmosphere and the community spirit here – in the yard, in the coffeeshop and during various events.
Puzl CowOrKing: the biggest IT coworking in the region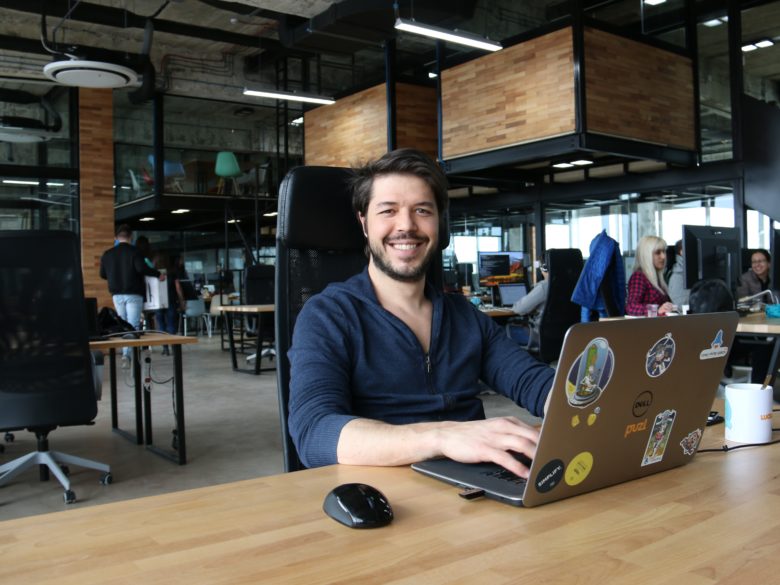 In 2014 a software company named Puzl came to Sofia looking for an office to rent, went to betahaus but didn't feel it was the right fit and then stumbled across an old production site. The biggest co-working space in Bulgaria is well hidden behind the heavy doors of an old factory in Sofia. Being unable to find the right office for themselves, Thibaut Taittinger and Anton Statiev did what entrepreneurs would do – rented a small space within the miserably looking site to experiment. The space was too big for one company so they decided to share it with other teams. That was how Puzl CowOrKing was born. "We had no idea how to manage such a space", Thibaut confessed. Within three short years the space evolved to a co-working of 6000 m2 and €2M was invested in renovation of the space, where 80 companies live and work together – startups, engineering teams of larger companies and freelancers. The common between all of them is that everyone here is operating in the IT business. Too much distractions and noise were never tolerated in Puzl. "It is a space where people do work hard", Thibaut said.
This doesn't mean that Puzl is not a social space though. From day one Thibaut and his team wanted to build a community but without pushing it too hard. The space hosts hundreds of tech meetups and skill-sharing events yearly. In 2017 Puzl won the Central European Startup Award for the best co-working space in CEE. This year Puzl opened up spaces in the building nearby and will soon launch a restaurant there. As the concept of the strict IT coworking turned out to be a pretty successful one and the team gained enough expertize on managing such a facility, the next step for Puzl is to expand to CEE in 2019.
Sofia Tech Park: the governmental effort for science based entrepreneurship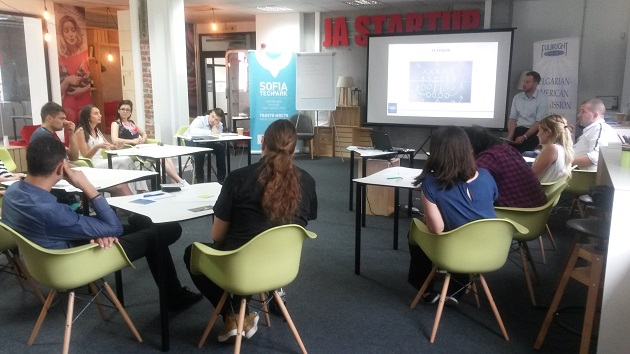 As mentioned, there is one state owned project aiming to support the startup movement. The first science and technology park was built by the government and operated in a pretty institutional style for some years. The Sofia Tech Park, in which so far nearly €50M have been invested, was officially launched in 2015, and consists of three modules – a complex of 11 high tech labs, an incubator for startup companies and an event center. The concept, as in every governmentally backed technology park, is to facilitate the collaboration between startups, academia and established business and provide them with crucial infrastructure to work together. So far this hasn't happened. In the first three years the conference center was the only fully functional component of the technology park, where a lot of smaller and bigger international events have happened.
Since the beginning of this year finally a member of the startup community has the mandate to make decisions regarding the further development of the park. And the first results are visible – after years of postponement, the laboratories are finally open for companies to work there. One of the first business members of the lab society is the biotech startup Printivo. There are another 20 companies in the incubator, at least on paper, but they use it rather as an office space than as a typical coworking. The new management has the ambition to finally get the technology park function as the facility it was meant to be from the very beginning. "Our long-term goal is to become the hotspot of science-based entrepreneurship and tech transfer in South-East Europe and attract global, regional and national researchers, scientists and innovative companies", Natanail Stefanov, Vice Chairman of The Executive Board of Sofia Tech Park, told Trending Topics.
The most mature and strategic effort so far, however, comes again from the private sector.
Campus X: the unicorn factory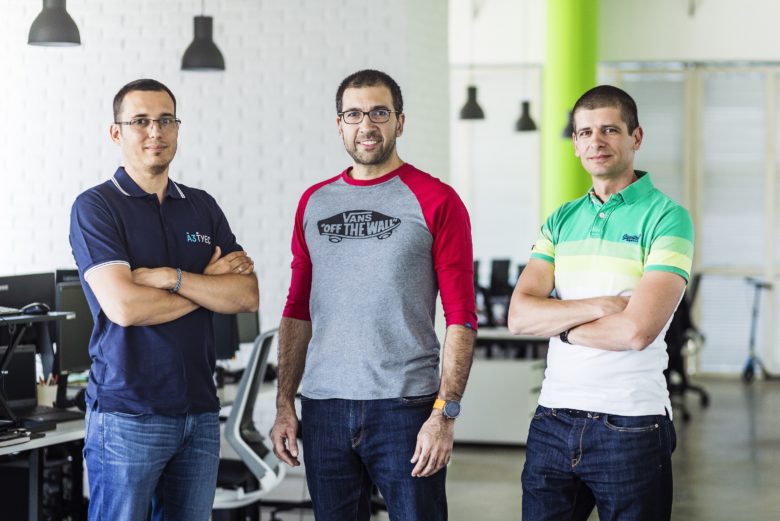 Success brings more success. That's to a certain extent the concept and philosophy Campus X was built on. It's a project of the cofounders of Telerik, the local software company that became a global leader and was sold to the U.S. Progress, turning into the major IT success story in the Bulgarian ecosystem. Campus X, a venture that was officially launched in April 2018, is labeled as the incubator for unicorns in Bulgaria. A lot from what Vassil Terziev, Svetozar Georgiev, Boyko Iaramov and Hristo Kosev have earned as cofounders of Telerik and from the company's exit, they invest back in the ecosystem.
Vassil, Svetozar and Boyko have over 60 direct investments in startups. Campus X was the next logical step in their effort to replicate their own success and support the entrepreneurial ecosystem in Bulgaria.
"We, ourselves spend a lot of time mentoring the companies that are part of our ecosystem and having them all under one roof accelerates the process and makes it much more efficient. We also have various formats to facilitate business related communication within this space. We encourage them to ask for opinions and help", Boyko Iaramov, told Trending Topics.
Telerik was founded in 2002 and seven years later the Telerik Academy, a tech-ed organization aimed to supply the talent needs of the company, was launched. After the Telerik exit, the cofounders continued to develop the Academy with the idea to provide the ecosystem with well-educated rounded specialists. So far over 50K people have participated in Telerik Academy's trainings or used its online resources. Today, its graduates are working in almost every well-known software company in Bulgaria. The Academy is today also a vital part of Campus X, alongside with other over 30 companies and the investment fund Eleven Ventures. In the first quarter of 2019 the Campus will grow even further to a hub for nearly 1000 people. "After so many years as entrepreneurs ourselves, and as investors, we already know where the strengths and the weaknesses of the local companies are. Our strategy is to facilitate an ecosystem of dozens of multimillion software companies", Svetozar Georgiev shared his vision with Trending Topics.
Next level of collaboration
In the past several years the entrepreneurial ecosystem in Bulgaria has matured significantly. The development of collaborative and coworking spaces is one visible indicator for those processes. There are already different verticals on this market – hubs dedicated to specific sectors and activities such as social entrepreneurship (The NGO House, Coworking by MOVE.BG), IT (Puzl, initLab, Work & Share), creative (Soho, Cosmos, Generator) etc. And there are a lot of organizations working towards the further development of this ecosystem.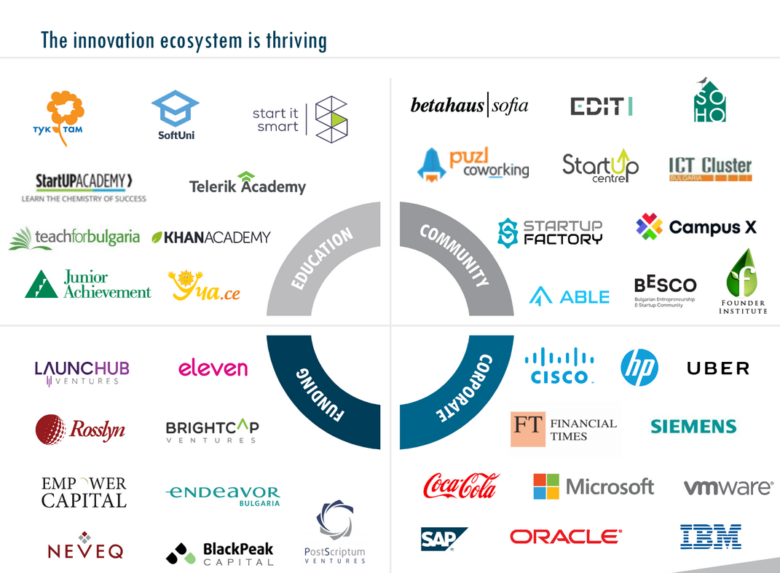 The next step for Sofia is to mix the established business with the startup spirit. And obviously everyone is heading in this direction."The coworking culture is a proven concept for companies that realize the importance of happier teams. The team satisfaction, which also directly influences the productivity, is a key factor for the companies of the future. We see a shift in the way corps think about having some of their teams in shared offices and that's a trend that will last", Metodi Terziev of betahaus said.
Everyone we've talked to is convinced in the bright future of the Sofia startup ecosystem. "In another five years the same people we were hanging around with and were playing table football with some five years ago, will be leading global companies headquartered in Bulgaria", Alexander Mihaylov added. The critical mass of new generation of companies, which are typically born in coworking environment, is the key success factor. "I don't think the Bulgarian ecosystem would give birth to a Skype type of unicorn any soon. First, we need to have enough multimillion companies and the unicorn will follow naturally", Svetozar Georgiev said.
The startups ecosystem in Sofia is often referred to as a bubble. And it is one. However, as it matures as a business and knowledge network, more and more entrepreneurs begin to look beyond the pure economic impact their companies create.