E-MOBILITY
Tesla Model S Plaid's new "yoke" steering wheel design makes parking more difficult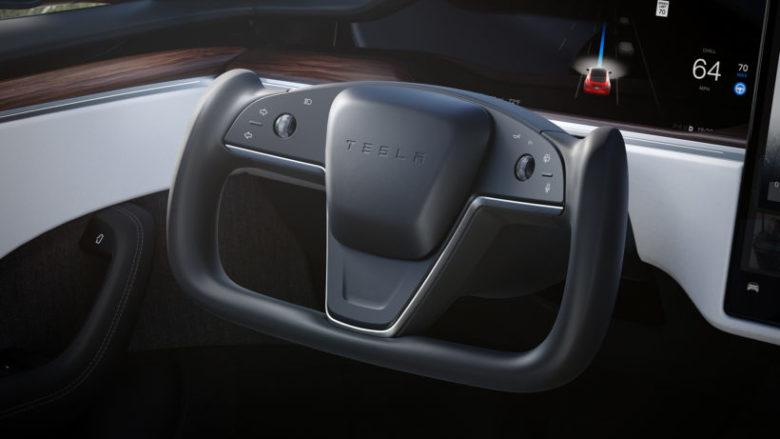 Tesla's CEO Elom Musk has officially released the new Model S Plaid. The characteristics of the new car are really impressive: it will accelerate from 0 to 100 km/h in 2.1 seconds with an estimated range of 628 kilometers and a top speed of 322 km/h. However, the car's newly designed "Yoke" wheel is hard to miss, with test drivers commenting that it does take some getting used to.
Hindered range of motion
The Californian car dealer OCDetailing has published a video showing what the steering wheel feels like. During the test drive the new wheel felt "awkward" and "strange." Joe Tobatti goes on to add that the "yoke" wheel lacks the normal range of motion a normal wheel has. This makes parking especially difficult as there is little space for your hands.
When presenting the new model, Elon Musk focused more on other aspects of the car, not paying too much attention to the wheel. The car has automated most driver tasks such as turning on blinkers during turns and putting itself in reverse. If mistakes are made, the driver can correct them on the screen in the middle. These innovations have understandably raised some eyebrows from skeptics.
Focus on autonomous driving 
According to the blog Electrek, the "Yoke" wheel has been made with an emphasis on autonomous driving, and its software is still in the works. Most test drivers are hesitant to mention this fact out of fear of backlash from Tesla fanatics.
In the US, some customers have already received the new model. The price starts at $131,000.
Originally, a "Model S Plaid +" with a range of over 800 kilometers was also planned. According to Musk, however, this version has been canceled, as the original S Plaid is good enough.