The Big Idea of MaaS: You Don't Need a Car Anymore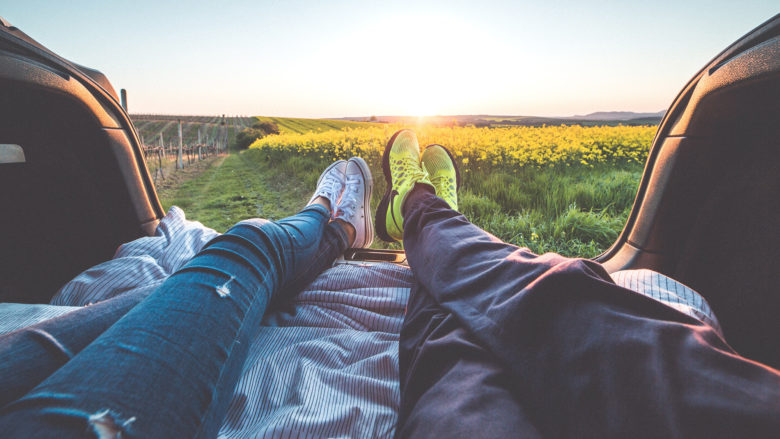 There is a race going on, but nobody knows who will win.
Electric mobility, car sharing, autonomous vehicles, and connected cars are the four major areas in which car manufacturers, internet giants, and technology companies are competing for the future of mobility. At the end of the day, it's all about who has primary access to the consumer. As fewer and fewer young people get driving licenses, fewer and fewer people in cities want to afford a car and more and more consumers want to get from A to B sustainably, intelligent mobility services are in demand.
"A real paradigm shift"
"The entire mobility space is in a phase of major upheaval. A real paradigm shift is taking place," says Wolfgang Brückler, Senior Expert Mobility Solutions at Kapsch TrafficCom. "There is a massive trend towards the sharing economy, and owning a car in the city is becoming increasingly unattractive. Autonomous driving will lead to a sharp drop in mobility prices. That in general means – people's mobility habits are changing massively."
In order to absorb these changing habits, more and more companies are working on Mobility as a Service (MaaS). "The whole idea behind Mobility as a Service is that you no longer need your own car", says Wolfgang. From public transport and car sharing services to rental bicycles and e-scooters – theoretically, a MaaS provider could give its users access to all these mobility services for a monthly fee – a mobility subscription that includes everything you need to get from A to B.
The ultimate mobility subscription
In Scandinavian countries, companies have already started to build MaaS – fueled by Austrian know-how. For example, the startup UbiGo from Sweden combines public transport, car sharing, car rental and taxis in one intermodal mobility service. Each household can choose a monthly subscription, which all family members can use. "This is one of the very few MaaS operators that is currently rolling out the service," says Wolfgang.
UbiGo would not be possible without the partnership with Kapsch. The Kapsch subsidiary Fluidtime supplies the cloud-based service solution for UbiGo, which handles everything from planning and booking to payment. As a cloud provider, Fluidtime provides the technical platform on which MaaS providers around the world can build their apps. Customers don't always have to be private companies – cities or regions could also use the software to launch quickly their own MaaS offerings.
Fluitime, for example, is also part of a public-private innovation project in the City of Aarhus in Denmark. In Aarhus, Fluidtime is responsible for operating a MaaS platform that supports both public and private transport operators. The goal ist to support collective forms of transport in order to reduce environmental pollution and CO2 emissions.
Challenges ahead
In order to bring the maximum value to the customers, MaaS services combine many different mobility providers. "The MaaS idea is very young. It's challenging to get the many mobility providers on board. Some are afraid to give up end-customer contact," says Wolfgang. There seems to be a little misconception.
In the end, all that matters for MaaS platforms is to supply their mobility partners with more new users, not to snatch away their existing ones.
In any case, consumers have the money for MaaS – the total cost of owning a car often exceeds 300 euros per month. This amount could be spent on mobility subscriptions and in this case, users no longer need to worry about refueling, garages or winter tires. Combined with electromobility, MaaS offers one more fringe benefit: more eco-friendly mobility.