Ecosystem Building | Urban Tech
The Dawn Of Corporate Venture Capital In Bulgaria: From Angel Investments Through Startup R&D Incubation To An International Smart City Fund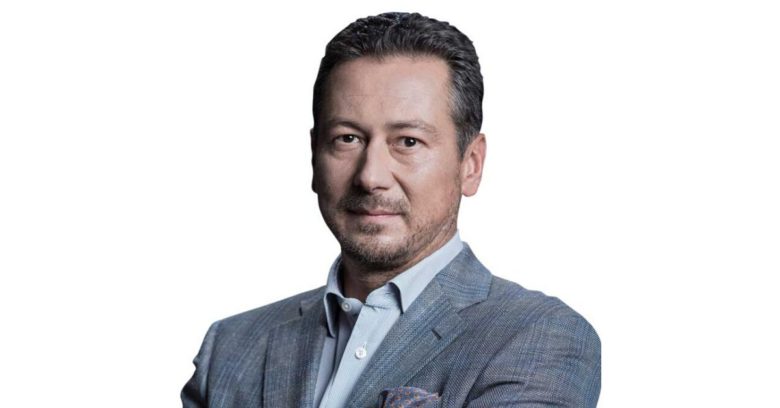 "New urban tech ventures have been developed within Telelink for several years and I've done angel investments in the space for almost a decade,  so it's not something we started yesterday. But now we wanted to formalize this effort and structure it into a separate company so that we are able to better support our startups and scale the impact we can have," says Lubomir Minchev, founder and CEO at Telelink Investments. 
This is how, at the beginning of the year, the first official corporate venture capital (CVC) firm in Bulgaria came to life. To date, Telelink Investments has brought together five tech companies – three spin-offs from Telelink (Develiot, Modeshift, and Fieldontrack) as well as two ventures from the Endeavor network (SoftGroup and Tiger Technology). In the next few months, Minchev and the other partner at the fund, Hans van Houwelingen, will finalize the structure and strategy and possibly open an office in The Netherlands.
Corporate startup incubation
One of the most interesting things about Telelink Investments at the moment is that all spin-off companies are incubated and doing R&D in the building of Telelink, which also hosts Telelink Business Services, a multinational provider of ICT services that in 2018 registered €59.5m in revenue across all markets and debuted on the Bulgarian Stock Exchange earlier in June 2020.  
An environment for continuous startup incubation and mentoring where one can see the actual development of IoT systems for air quality monitoring and automated solutions for smart transportation services is a new concept for the Bulgarian corporate world. In the past couple of years, corporate accelerators did start to slowly appear on the map – Raiffeisenbank, Visa, Sopharma are a few examples –  and angel investments have come from the C-levels of local big in size IT companies like Bulpros, Scalefocus, and Nemetschek. Nonetheless, corporate involvement in innovation with a high ecosystem orientedness is still quite limited. 
The Urban Tech Market
Back to Telelink Investments, the fund is focused on regional post-seed and pre-series A companies operating mainly in the smart cities, mobility, and urban analytics domains. "Urban tech is a very big topic that will be more and more relevant in the upcoming years. Of course, we will probably be leaning towards communication infrastructure – for instance, IoT and digital twins – as this is the field where I've been working for about 20 years and where Telelink has proven its expertise working with telcos like Vodafone in the UK and Deutsche Telekom," explains Minchev. 
Globally, the urban tech market has indeed been growing at a remarkable pace in recent years. According to an analysis of PitchBook data by Patrick Adler and Henrik Hoelzer, venture capital investment in the space increased from next to nothing in 2010 to €17.7 billion in 2015 and €62 billion in 2018. Below it can be observed the distribution of investments in urban tech from 2015 and 2019.
| | |
| --- | --- |
| Vertical | Urban Tech Investments in billion euro |
| Mobility | 132 |
| Urban Delivery | 55.7 |
| PropTech | 30.9 |
| Smart Cities/ Urban Informatics | 27.6 |
Telelink Investments does not have a defined size yet and future investments will likely be evaluated on a per-case basis.
The Current Portfolio of Telelink Investments
Develiot builds IoT sensing systems that help municipalities make data-driven decisions when it comes to air quality and water system management. 
Fieldontrack is a company that uses AI to improve the efficiency of field operations processes.
Modeshift gives small and mid-sized transit the software and hardware tools for automatic fare collection, automatic vehicle location (AVL), and real-time passenger information.
SoftGroup provides end-to-end traceability technology to the pharmaceutical industry.
Tiger Technology develops high-performing solutions for data, files, and workflow management for the media, IT, and surveillance industries.