Policy
The US government's new AI regulation dispenses with explicit bans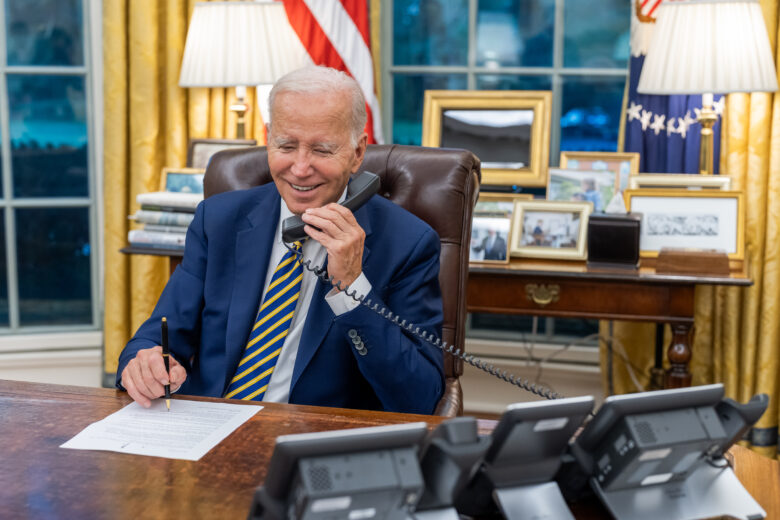 While the EU's AI Act is full of bans and high-risk classifications, US President Joe Biden's new executive order is much more positive: The US government's new regulation on artificial intelligence is intended to establish new standards for the safety of AI, protect Americans' privacy, promote equality and civil rights, promote innovation and competition – and of course strengthen US leadership in the world.
Biden, who has already agreed on voluntary rules on AI with representatives of seven leading AI companies (Microsoft, Google, Anthropic, OpenAI, Inflection AI, Meta, and Amazon), is now putting them on a broader footing. They now contain the following rules:
Protect Americans' privacy by prioritizing federal support for accelerating the development and use of privacy-preserving techniques.
Strengthen privacy-preserving research and technologies, such as cryptographic tools that preserve individuals' privacy.
Evaluate how agencies collect and use commercially available information and strengthen privacy guidance for federal agencies to account for AI risks.
Provide clear guidance to landlords, Federal benefits programs, and federal contractors to keep AI algorithms from being used to exacerbate discrimination.
Address algorithmic discrimination through training, technical assistance, and coordination.
Ensure fairness throughout the criminal justice system by developing best practices on the use of AI in sentencing, parole, and probation, pretrial release and detention, risk assessments, surveillance, crime forecasting and predictive policing, and forensic analysis.
Advance the responsible use of AI in healthcare and the development of affordable and life-saving drugs.
Shape AI's potential to transform education by creating resources to support educators deploying AI-enabled educational tools, such as personalized tutoring in schools.
Develop principles and best practices to mitigate the harms and maximize the benefits of AI for workers by addressing job displacement; labor standards; workplace equity, health, and safety; and data collection.
Promote a fair, open, and competitive AI ecosystem by providing small developers and entrepreneurs access to technical assistance and resources.
Use existing authorities to expand the ability of highly skilled immigrants and nonimmigrants with expertise in critical areas to study, stay, and work in the United States by modernizing and streamlining visa criteria, interviews, and reviews.
Expand bilateral, multilateral, and multistakeholder engagements to collaborate on AI.
Accelerate development and implementation of vital AI standards with international partners and in standards organizations, ensuring that the technology is safe, secure, trustworthy, and interoperable.
Аccelerate the rapid hiring of AI professionals as part of a government-wide AI talent surge.
Disagreements: EU may not adopt AI regulation in 2023 after all
Wasner: The EU's AI Act is still meaningless
"In my opinion, this is the only regulation that will count because it regulates the top players in the AI ​​business, and they are based in the USA. The EU's AI Act is still meaningless, which is understandable given the lack of local players," says Clemens Wasner from AI Austria. "In terms of content, Europe has been overtaken by China, which has far more specific requirements for generative AI, and now politically by the USA. Just as Vietnamese automotive regulation will not impact the EU automotive industry, the AI ​​Act will not impact US companies."
From a consumer and user perspective, Wasner still sees the act as a success. "In this case, consumers are companies where there has been great uncertainty as to when and where AI can be used. With the AI ​​Act, this was better defused and communicated in advance than with the GDPR," says the AI ​​expert.
Now it will be exciting to see whether this regulation from the US President will have repercussions on the EU's AI Act. Although it was approved by the EU Parliament, there are now increasing signs that the EU Commission and member states could put it on the back burner – among other things because many companies have complained about excessively strict regulation that could throttle innovation.