#SAVETHEDATE
Trending Events Weekly Calendar: What you shouldn't miss this week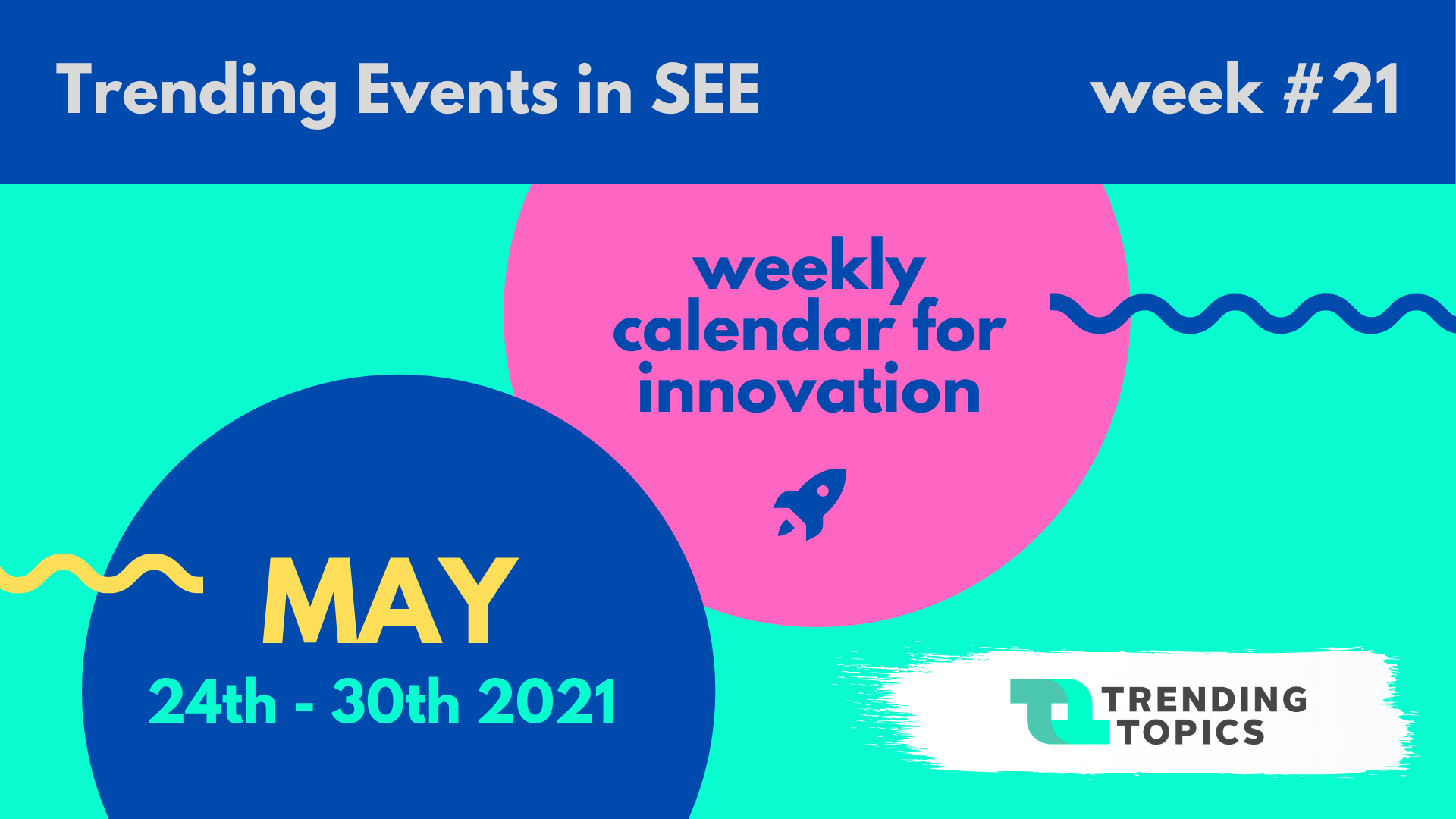 This is our list of all major events from the world of startup, innovation, and all things trending in the week 24 – 30 May, 2021. Save the date!
24 – 27 May 2021
Asia-Pacific Spectrum Management Conference
Join this event to discuss key issues, network, and exchange best practices both within and beyond regional boundaries.
More information HERE
24 – 25 May 2021
Shaping the Future of Work for SMEs
A two-day virtual event bringing the latest technological innovations to SMEs, scale-ups and corporates. No matter which industry or team you are in, the event promises to offer the digital solutions, connections and skills you will need for transforming your business.
More information HERE
24 – 28 May 2021
Data and AI Summit
Data and AI are converging. The success of Apache Spark has accelerated the evolution of data teams to include data analytics, science, engineering, and AI. Summit brings together thousands of data teams to learn from practitioners, leaders, innovators, and the original creators of Spark, Delta Lake, MLflow, and Koalas.
More information HERE
27 – 28 May 2021
Digitalk
Exchange ideas with C-level representatives from the leading companies in the region. Generate business leads and establish long-lasting partnerships. Have fun.
More information HERE
25 – 28 May 2021
AAIC – Applied AI Conference 2021
B2B conference bringing together business and AI professionals. International speakers and partners such as Hub France IA, AI Bulgaria and the US Commercial Department.
More information HERE
25 – 27 May 2021
BDVA Data week
The BDVA Data Week is the spring gathering of the European Big Data and data-driven AI research and innovation community.
More information HERE
27 May 2021
Meet the Bulgarian Raw Materials Community
EIT RawMaterials aspires to develop Raw Materials in a major strength for Europe using, innovation entrepreneurship and education to blaze the trail.
More information HERE
28 May 2021
7TH POLISH TECH DAY
PTD is the biggest project of PLUGIN FOUNDATION, a non-profit organisation that brings together an international community of "POLES WITHOUT BORDERS" who work all over the world in tech and innovation industries such as banking, e-commerce, legal, AI, science and many others.
More information HERE
Deadline for submission: 27 May 2021
MME Open Call
MediaMotorEurope (MME) supports promising deeptech innovators in the media sector and creative industries, offering a fully sponsored 6-month mentoring programme with online coaching sessions, workshops, pitching and matchmaking opportunities.
More information HERE