UNICORNS
Volocopter flies to unicorn status and fetches fresh €153M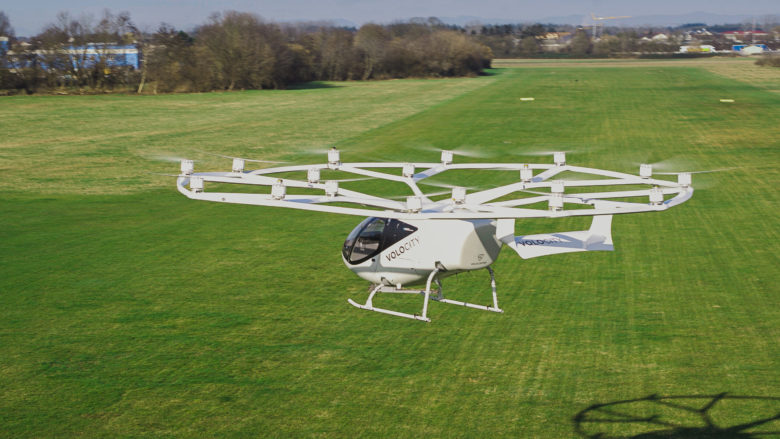 The German aircraft manufacturer Volocopter raised a total of €153 million in an investment round led by WP Investment from South Korea. WP Investment Atlantia, Honeywell, Whysol, and btov Partners bring the valuation of the German scale-up to €1.5 billion, making it the next German unicorn.
Electric vertical take-off machines that can replace helicopters in tourism and supplement the train in public transport: eVTOLs (electric vertical takeoff and landing) are seen by many investors as the future of mobility. Therefore, it is no surprise that VCs choose to invest actively in such projects.
Volocopter brings urban air mobility (UAM) to megacities worldwide. The company aims to improve the quality of life for people in cities by offering a new mode of transportation – sustainable and scalable UAM-ecosystems. Volocopter will offer passengers (VoloCity and VoloConnect) and goods (VoloDrone) swift, secure, and emission-free connections to their destinations. Founded in 2011, the company employs more than 500 people in Germany and Singapore, has completed over 1,000 successful public and private test flights.
Lilium: Europe's First Flying Taxi Unicorn And The Much Hyped eVTOL Technology
The German scale-up is now catching up with its competitors, who have already exceeded the one billion mark, at least in terms of a company valuation. Lilium, also from Germany, lost its unicorn status again after a rather unsuccessful IPO in 2021 and is now valued at less than €900 million. The US competitor Joby Aviation is currently worth about $2.8 billion on the stock exchange.
Volocopter will remain a private company for the time being and sees itself as a leader in Europe. "As the first and only electric vertical takeoff and landing (eVTOL) company to receive Design Organisation Approval (DOA) from the European Union Aviation Safety Agency (EASA), Volocopter has committed to launching commercial air taxi services in cities like Singapore, Rome, and Paris," says the company from Bruchsal.
IPO is not an issue yet
Unlike the competition, one would initially pursue the strategy of reaching market maturity with private investors, only then should the IPO take place. "Volocopter has spectacular investors from around the globe, which puts us in an excellent position to focus on our first-to-certification and first-to-market strategies before we embark on the path to public listing," said Christian Bauer, CCO of Volocopter.
In addition to operating its own air taxi services in the cities, the company also wants to supply aircraft to other companies. There is an agreement in principle with Aviation Capital Group (ACG) to sell and lease Volocopter aircraft for up to $1 billion. ACG has 440 aircraft under management and leases them to 90 airlines in 45 different countries – making it a pretty potent multiplier for Volocopter.
Volocopter did not raise an investment of €200 million until 2021, and more than half a billion euros have now flowed into the scale-up.