wecanbeheroes.io: Big launch event for startup job platform in Berlin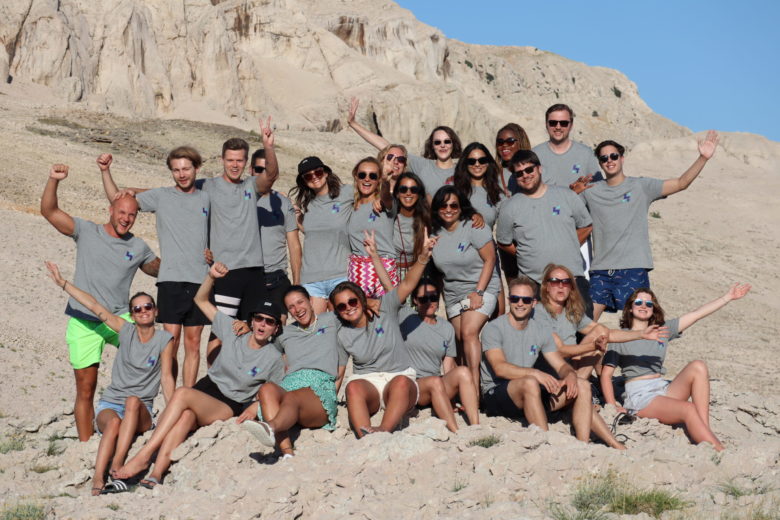 By 2022, as early as next year, 45 percent of new jobs in Europe will be created by startups and scaleups. Tech companies across the continent have received large rounds of funding and now need to hire a lot of staff to handle the strong growth. However, recruiting in the startup industry is not always easy – the "war of talents" and the high expectations of those talents when  it comes to employers are challenges that founders have to overcome.
With the new job platform wecanbeheroes.io, Speedinvest Heroes creates a paneuropean job platform that addresses the booming market of both startups and scaleups and their special needs for employees.
Launch event with startup stars
On the 9th of November, the time has come: At a launch event in Berlin, the job platform will be presented to a larger public with new features and exciting guests. The speakers at the event are:
Maria Baumgartner (Managing Partner, Speedinvest Heroes)
Lukas Rippitsch (Managing Partner, Speedinvest Heroes)
Oliver Holle (Founder & CEO, Speedinvest)
Antonia Neumann (Global Director People Experience, CoachHub)
Mia Wähälä (Head of People at Hier.in)
Holly Manvell (Chief of Staff at Zizoo)
The launch event will introduce wecanbeheroes.io's new partners and new functionalities of the job platform. Those who want to participate in the event online can register now:
For those who want to participate online via Linkedin:
www.linkedin.com/events/wecanbeheroes-io-theeuropeanjob6855840717340782592/
Participate and win
Founders who register here in advance and attend the event have the chance to win a yearly subscription for their startups to post job openings on wecanbeheroes.io for one year.
In turn, talent interested in the startup world will get the opportunity to take the "Founder Check" after registering and attending. A tool from Speedinvest Heroes to learn more about your own thinking style and motivators or personality traits to find out if you fit into the startup world.
All those who want to participate in the competition can register here:
www.eventbrite.com/e/wecanbeheroesio-the-european-job-platform-for-startups-tickets-193520453887?aff=erelpanelorg