Daily Data
What's the Educational Background Of Founders In CEE? Not Social Sciences, Apparently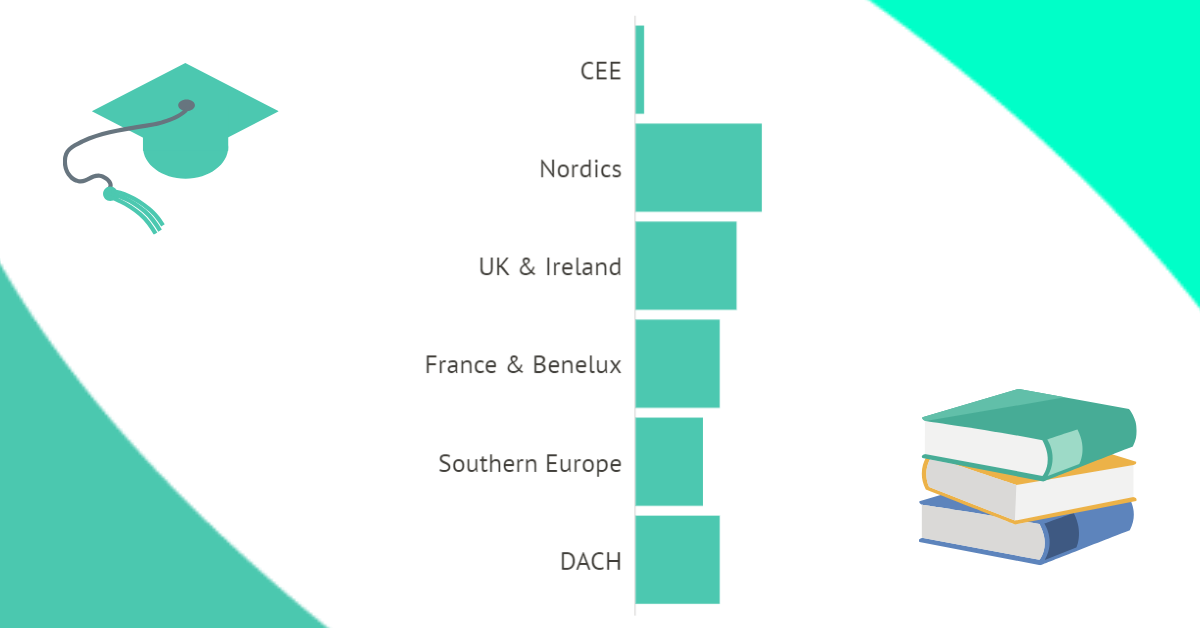 Just 1% of the capital raised in Central and Eastern Europe (CEE) goes to founders who study arts and social sciences. This is demonstrated by a Dealroom survey with 1200 respondents, conducted to depict the profile of the European tech founder. At the same time, 15% of the invested capital in the Nordics region went to entrepreneurs coming from the social sciences circles, with the average for Europe being 11%. The data takes into account founders who have obtained a university degree.
More expectedly, CEE is one of the regions with the largest share of founders with a technical degree (38%). The Nordics are again to the other side of the spectrum with 'technical' founders receiving 22% of the invested capital.  Compared to the other regions, founders in the UK and Ireland have the most diverse background.
Looking at the distribution of attained education, in CEE, 28% of founders have completed a Bachelor degree, 49% have a Master's degree, 4% are with a doctoral one, and 12% do not have a higher education degree at all. The astonishing 77% of founders in France and Benelux have gotten a Masters, while DACH is the region with most doctor founders – 13%.