Technological Advances
16 Deep Tech Startups From The Balkans To Watch In 2020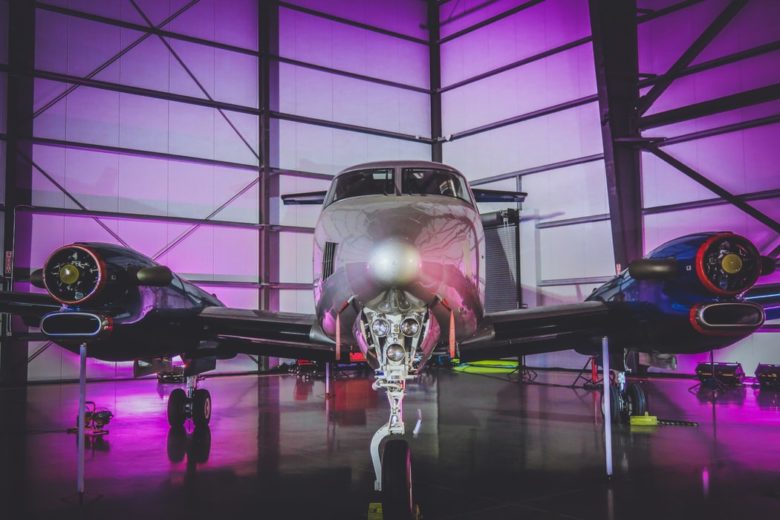 Deep tech startups, the ones developing substantial engineering innovation, have been on the rise all over the world. According to Dealroom, in 2018, European high-tech ventures received over €8 billion in funding and in 2019, more than 100 managed to attract VC backing. While it's true that many of these companies are based in the UK and Western Europe, the Balkan region also sees a growing number of businesses that solve complex problems with cutting-edge technology.
But first of all, what is deep tech? The term was coined in 2014 by Indian investor and entrepreneur Swati Chaturvedi and it relates to engineering or scientific innovation that provides significant advances over existing technologies. Examples include but are not limited to: autonomous vehicles, Hyperloop, space tech, life sciences and biotech, robotics,  artificial intelligence, advanced materials, AR/VR, and quantum computing. Startups operating in these sectors differ from companies like Airbnb and Uber, which disrupt industries through novel business models rather than new technology.
Accusonus
The company: Started in 2013, Accusonus was one of the first to employ machine learning in the audio software market. In a nutshell, the company has developed a set of tools to help entry-level users easily create audio and video content with great sound quality.
Country: Greece
Vertical: Machine Learning
Funding: €3.5m
Augmenta
The company: Augmenta is a precision agriculture company that provides an alternative to expensive drone and satellite data. Its augmented farming technology fits already owned equipment and scans fields to automatically decide how much fertilizer is needed by each individual crop. According to tests conducted by the University of Thessaly in Greece, Augmenta's devices lead to the usage of 13% fewer chemicals.
Country: Greece
Vertical: Computer Vision, IoT
Funding:  €2.7m
Biomyc
The company: Biomyc started in 2017 as a sustainable packaging company developing eco-friendly composite materials – for example, by combining agricultural residue and the root structure of mushrooms. The startup is also currently working with the production planning department of Mercedes-Benz on car part replacements made from 3D printable, industrially compostable, plant-based plastic.
Country: Bulgaria
Vertical: Biotech,  Advanced Materials
Funding: ~ €92k
Cyberswarm
The company: For the past few years, Cyberswarm has been developing a neuromorphic System-on-a-Chip to help organizations with cybersecurity and ensure safe communication between connected devices. The company is collaborating with the Romanian National Institute of Materials Physics and National Institute for Research and Development in Microtechnologies in Romania.
Country: Romania
Vertical: Neural networks
Funding: €1m
Develiot
The company: Develiot develops hardware sensing systems that help municipalities make data-driven decisions when it comes to air quality and water system management. The company already has 33  of its air quality monitoring stations installed in Sofia and Ohrid, and telcos like Telelink, Vivacom, and A1 are part of its partnership network.
Country: Bulgaria
Vertical: IoT
Funding: N/A
Dronamics
The company: Dronamics aims to transform the logistics industry with a fixed-wing cargo drone – a UAV with a wingspan of 16m that will be able to carry up to 350 kg over 2.500km at 200 km/h speed. The company has already built a prototype at a 1:4 scale.
Country: Bulgaria
Vertical: Aerospace
Funding: €1+m (unofficial)
EnduroSat
The company: EnduroSat designs and engineers nanosatellites for commercial and scientific missions. In 2018, the company successfully launched and activated a satellite in space and is currently co-developing a service that should enable the transmission of up to 50 times more data from Low Earth orbit (LEO) and lower the cost per downloaded gigabyte up to 15 times.
Country: Bulgaria
Vertical: Aerospace
Funding: €4.2m 
Gideon Brothers
The company: Founded in 2017, Gideon Brothers develops autonomous robots for work in warehouses and other industrial logistics facilities. The robots can lift up to 800kg and require minimal changes in the existing environment. Ultimately, Gideon Brothers, which already serves customers like DB Schenker, aims to address the talent shortage in the supply chain industry –  a DHL study shows the demand to supply ration of qualified professionals is 6:1.
Country: Croatia
Vertical: Robotics, Deep Learning, Computer Vision
Funding: €4.9m
I Rise Mechanics
The company: I Rise Mechanics engineers vertical robotic mobility devices for people with lower limb disabilities, reducing the health issues that result from sitting in a wheelchair for a long time. In 2019, the company won a CESA award for Best Social Impact Startup.
Country: Bulgaria
Vertical: Robotics
Funding: €300K
Micar Innovation
The company: Dubbing itself as a 'factory for discovering new drug molecules', Micar Innovation has been focusing on non-clinical Proofs-of-Concept (PoCs) in the preclinical R&D field and Hit-to-Lead (H2L) projects in fields such as neurology, oncology, the cardiovascular system, dermatology, and rare diseases.
Country: Bulgaria
Vertical: Biotech
Funding: N/A
ORamaVR
The company: Since 2016, ORamaVR has been developing a gamified virtual reality platform to help train surgeons. Medical students can use it at home or at the university to get up close with various surgeries, including knee and hip arthroplasty, emergency trauma scenarios and dental implants.
Country: Greece
Vertical: Virtual Reality
Funding: €550k
Pollenity
The company: In its first years, the founded in 2014 company was working on a combination of hardware devices and software solutions to help beekeepers remotely monitor the health of their colonies. BeeBot, a smart sensor-equipped device could be put in the beehives to collect data such as temperature, humidity, movement, etc. and transferred it in an understandable form to the beekeeper's dashboard. In the beginning of 2019, it shifted its business model from B2B and B2C and started paying more attention to inexperienced beekeepers.
Country: Bulgaria
Vertical: IoT
Funding: ~ €1.2m
Printivo
The company: With the long-term vision to bioprint living organs, today Printivo is working on R&D projects with dental clinics and providing pharmaceutical companies with a bone tissue graft that can be used for drug testing in preclinical trials.
Country: Bulgaria
Vertical: Biotech, 3D Printing
Funding: ~ €1m (unofficial)
ProsFit
The company: ProsFit, is a company with hardware and software solutions that enable the fast, accurate, and cost-effective provision of prosthetics sockets.  Some of its customers include a major hospital in Ontario, a European Military rehabilitation center, as well as clinics in Singapore, Australia, Japan, and South Africa. ProsFit recently won the first edition of Toyota's Inclusive Mobility Awards.
Country: Bulgaria
Vertical: Medtech,  3D printing
Funding:  €4m
QuarkVR
The company: QuarkVR is a virtual reality streaming company working in several directions – its main product is a software solution that allows content to be streamed flawlessly on wireless VR headsets. However, the startup also has partnerships with Orange and Deutsche Telekom, exploring use cases like VR calls, meetings and factory training. 
Country: Bulgaria
Vertical: Virtual Reality, 5G
Funding: €680K
UIPath
The company: UIPath has developed an enterprise Robotic Process Automation (RPA) platform that leverages artificial intelligence and automates repetitive, mind-numbing tasks to boost productivity and employee satisfaction. The company's customers are as diverse as NASA, EY, Google, McDonald's, and Duracell.
Country: Romania
Vertical: Hyperautomation, Machine Learning
Funding: €891m
Note that lists are never complete. If we've missed a company you think should be on the list, please let us know at newsroom@trendingtopics.bg or via a Facebook or LinkedIn message.