7Security: How Bulgarian founders started their business in Austria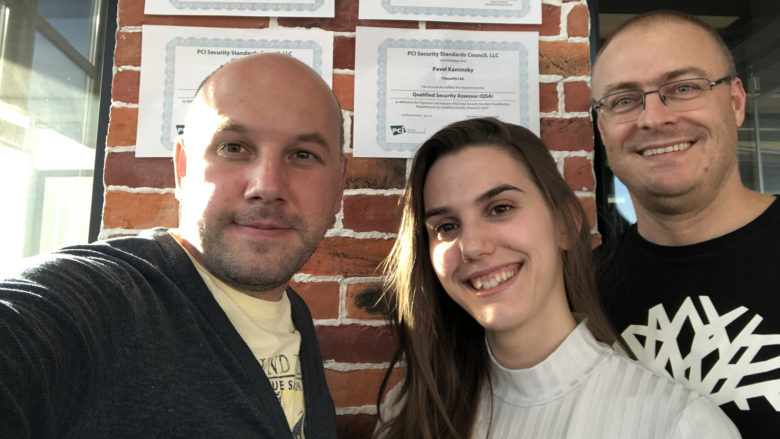 Startup founders don't always bring their business to life in their home countries. For many, other countries can prove to be the better starting point. Many founders from CEE start their companies in western European countries such as Austria. 7Security is one of them. The young company offers a variety of security certifications to merchants and payment service providers in Europe and CEE. Despite its founder Pavel Kaminsky hailing from Bulgaria and the startup still having operations in Sofia, Kaminsky chose to start 7Security in Vienna.
The founder talks about what made him choose Austria as a starting point for his business and how he managed to establish 7Security in Vienna with the support of the Austrian Business Agency (ABA).
You founded 7Security in Vienna. What made Austria such an attractive destination to start your company?
Pavel Kaminsky: Austria was an easy choice – the location is perfect, allowing us easy travelling to all European countries. Many of our clients are now closer to us – as Qualified Security Assessors we can perform Payment Card Industry Data Security Standard assessments remotely since the beginning of the pandemic. But still, customers are definitely happier that we can quickly reach them now if needed. Another reason to choose Austria was of course the wide usage of English, and I found the system here is very friendly towards new businesses.
What were the biggest challenges of founding in Austria?
I believe the process was very straightforward. Founders like me have plenty of resources and help available when needed, so I can't say I had great difficulties or challenges. The only issues were related to having to travel to Austria, which in Covid times is not the most pleasurable experience. Other than that, everything went according to plan.
How did the ABA help you with the process?
Actually, the ABA was one of the main reasons we chose Austria as a preferred country for our expansion. Their various online events helped us gain more information and influenced our final decision.
Austria often has the reputation for being a gateway between CEE and Western Europe. Is that also your experience?
Yes, absolutely. As I mentioned, geographically Austria is very convenient for us when we have to reach Western or Eastern Europe. Austria just feels like "the best of both worlds" when it comes to opportunities for business.
A lot of startups in Austria depend on talent from other countries, some of them even outside of the EU. Can the same be said for 7Security? How many "locals" work for you in Austria, and how many foreign talents?
We only recently opened our Austrian office, and we are in the process of growing our team here. We are excited and eager to welcome local talent into our team.
How do you find international talent and convince them to move to Austria? What are the biggest challenges in transferring professionals from outside of the EU to Austria?
We haven't transferred employees from outside of the EU to Austria yet, so I can't speak about particular challenges. However, in my experience, moving across countries or even continents is a big deal, sometimes involving taking your family with you. When hiring from abroad, I take extra time and attention in speaking to the candidate. I want to give them the good and the bad, to be sure they are making an informed decision that they will be happy about. If there's one positive outcome from the pandemic, it's that we became more flexible when it comes to hiring international members and having them work from all over the world.
What is the quality of life like in Austria? Can it be a convincing argument for bringing employees from other countries – and their families – to Austria?
The quality of life in Austria is wonderful, especially for families. Ever since the first time I visited Austria, I was impressed by the clean air and the many green spaces in Vienna. I've already visited some of them with my own family, and there's much more to explore. I believe it's a safe, beautiful place to raise my children. So yes, the quality of life in Austria is definitely a major factor in convincing employees to move here with their families.