Epic Lawsuits
Apple & Google vs. Fortnite Maker Epic Games – Well, That Escalated Quickly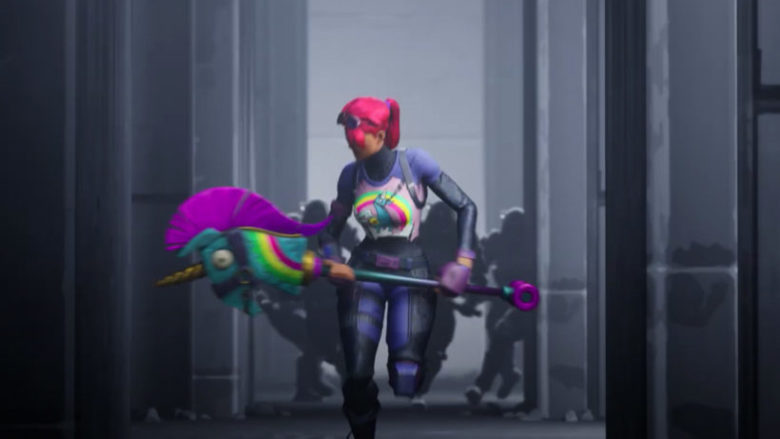 Apple and Epic Games, makers of the hit game Fortnite, are currently engaging in a first-class digital wrestling match. It's about the up to 30 percent commission of sales that Apple would like to receive from in-app purchases and because of which the EU Commission has already initiated an investigation into possible violations of competition law. With Epic Games, Apple not only has a challenger that is very popular with young people with games, but also a company that is largely owned by the Chinese Internet company Tencent.
+++ EU Commission initiates antitrust investigations against Apple +++
Anyways, the fight is on!
Thursday, approx. 1 p.m.: Epic Games announces direct payment for iOS and Android
In a broadcast, Epic Games announced that for its hit game Fortnite that there will be a new payment option in the apps for iOS and Android in the future. Users have the option of paying directly to Epic Games and would save 20 percent. This bypasses in-app purchases from Apple and Google, where the rule applies that 20 to 30 percent of the purchase price goes to the two IT giants.
"If you choose the Apple and Google payment options, Apple and Google currently charge a 30% fee, and the price cut of up to 20% does not apply. If Apple or Google lower their payment fees in the future, Epic will pass the savings on to you, " says Epic Games.
Thursday, around 10 p.m .: Apple kicks Fortnite out from the App Store
Apple is likely to have anticipated Epic Games' move to avoid the fees for in-app purchases – and unceremoniously threw out Fortnite from the App Store.

In press statements, Apple explains the decision as follows:
Today, Epic Games took the unfortunate step of violating the App Store guidelines that are applied equally to every developer and designed to keep the store safe for our users. As a result their 'Fortnite' app has been removed from the store. Epic enabled a feature in its app which was not reviewed or approved by Apple, and they did so with the express intent of violating the App Store guidelines regarding in-app payments that apply to every developer who sells digital goods or services.
Thursday, around 10:30 p.m .: Epic Games is suing Apple
Epic Games did not wait long for its answer. The game company is now suing the iPhone company in the US state of California and, astonishingly, already had a 65-page complaint ready, which was distributed via Twitter:
Epic Games accuses Apple of using its monopoly unfairly for its own benefit. Of course, the point is that Epic Games does not want to give Apple the 30 percent of sales from in-app purchases.
Thursday, approx. 11 p.m .: Epic Games starts anti-Apple campaign on YouTube
It doesn't take another 30 minutes before a YouTube stream is already online in which Apple's legendary "1984" advertising is satirized and a Fortnite character stylized as a brave fighter against the "Big Brother" Apple. The video, which runs in a continuous loop in a live stream, collected hundreds of thousands of views in a short time. 
Friday, around 2 a.m .: Google throws Fortnite out from the Play Store
App store operator number 2 is also reacting to Epic Games' attempt to circumvent the rules –  Google is banning Fortnite from the Play Store. This is not quite as problematic for Epic Games as with Apple's App Store, because Android apps can also be downloaded and installed directly via websites. Again, it's about Epic Games breaking the rules. On the part of Google it says:
The open Android ecosystem lets developers distribute apps through multiple app stores. For game developers who choose to use the Play Store, we have consistent policies that are fair to developers and keep the store safe for users. While Fortnite remains available on Android, we can no longer make it available on Play because it violates our policies. However, we welcome the opportunity to continue our discussions with Epic and bring Fortnite back to Google Play.
Friday, around 4 a.m .: Epic Games is suing Google
Epic Games' answer follows immediately. Similar to Apple, a lawsuit is being filed against Google in a court in California . Also 65 pages, which of course have been prepared for a long time, describing why Google is exploiting its market position and why the rules in the Play Store are unfair.
To be continued.