guest column
Corporate Entrepreneurship: What Is It And Why Is It So Hard In Bulgaria?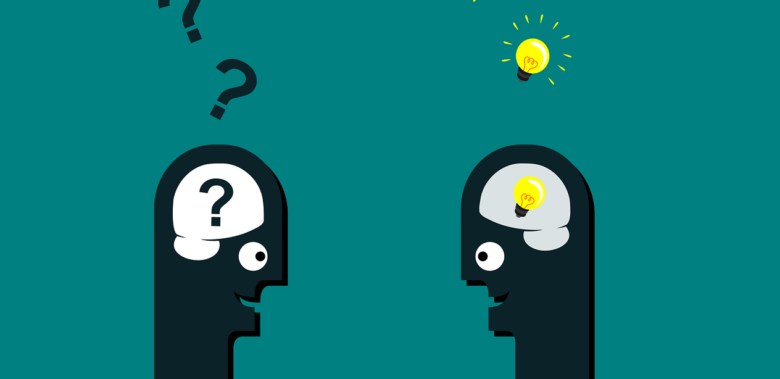 Anton Iribozov is currently Innovation Manager at Raiffeisenbank Bulgaria. Prior to that, he has also gained experience as a partner at the Estonian Vand Capital,  the first startup in the which developed an Execution Management System for stocks fully empowered by Artificial Intelligence. 
What is Corporate Entrepreneurship? Why is it difficult? Why is it better to grow corporate entrepreneurship in a company, rather than seeking collaboration with startups outside it? In this article, I want to share my observations on being a corporate entrepreneur and an independent entrepreneur.
So, first of all:  What is Corporate Entrepreneurship? In a nutshell, it's the opportunity to be an entrepreneur in the organization where you work. Create innovations, products or services with the support and resources of your employer.
Statistically,  firms, which offer corporate entrepreneurship to their employees are doing significantly better at creating innovation and improving productivity.
3M is one of the first corporations in the world to support corporate entrepreneurship, allowing its employees to spend 15% of their working time in innovating. As a result, one of the company's employee creates the sticky notes that turn into one of the best-selling office products of the corporation, generating millions of revenue.
One of the most successful corporations in the world – Amazon, has perhaps the most famous internal entrepreneurship program at the moment. Each employee is encouraged to create new business and manage it with the support of the company. Jeff Bezos shared that Amazon is the best place for one corporate entrepreneur to fail, and he is proud of each failure. Of course, failure is not a goal, but it will be invariably present in the process of creating innovation.
Why corporate entrepreneurship is difficult to implement?
According to my observations, the main reason why corporate entrepreneurship does not exist is not a lack of budget or management desire. Every manager would like to tell the story of the innovation that changes his company and which innovation is created internally. The main problem is the fear of failure and this is the reason why a corporation does not innovate.
If the management of a corporation fears that an innovative project will fail, this puts additional strain on the project team in the following areas:
KPIs that aim to protect a project from failure and not test the innovation itself.
From my experience, I can conclude that more than 50% of innovation projects exceed the average statistical period for the completion of a single project. Often, comparisons are made between projects, highlighting the apparent results of ordinary and ambiguous innovation projects. It is sometimes difficult to determine the detailed impact that will drive innovation.
Lack of support from other departments within the company
Any real innovation would affect more than one department within the corporation. The lack of planned resources, which can support innovation from other departments can lead to missed benefits and even to failure of an innovation.
Marketing or problem solving
I often see innovations that have only a marketing purpose. Fear of failure directs the focus of innovation to show itself to the public despite there's no real benefit from it. From the beginning of the project, the aim is only to show that the company is working with new technologies. In this case, it is impossible to create sustainable innovation.
Insufficient budget
Venture capital funds are successful because, on average, one of 10 investments is very successful and covers the losses of the other nine and even makes a profit.
In a corporation, if you fail 2-3 times in creating innovation, it is unlikely to get new chances.
It is impossible to be a corporate entrepreneur if the corporation is not ready to lose money for it. It is impossible to be a corporate entrepreneur if management does not believe that employees can create innovation.
The best solution to this problem would be to provide a budget for innovation without expecting any profit from it. I know it sounds difficult to defend that against a supervisory board or other supervisory authority, but you have to invest in the unknown in order to achieve more than the average.
But why is it still better to grow corporate entrepreneurship 
Recently in Bulgaria, there has been a sharp jump in FinTech startups looking for collaboration with corporations in various ways. I am surprised that companies are also actively seeking such collaboration through the myriad of new Venture Capital funds, accelerator programs and conferences that companies are launching.
Can a startup really solve a corporate problem?
As a former co-founder of two B2B startups, I can say that it's relatively easy to create a solution that focuses on a real problem, but it's extremely difficult to tailor that solution to the requirements of a large corporation. In most cases, corporations themselves have to invest serious internal resources to be able to define exactly what they want in the short term. In the meantime, the startup must be able to find a way to meet these requirements and understand exactly what the corporation wants without affecting its remaining business. This is not easy.
As part of a large corporation, I can say that employees are fully aware of the problems that the company has, understand the processes that each corporation has created internally, and know what obstacles they would face when solving some of the problems. So why not invest in the ability of these employees to solve a problem?
I am happy to be able to be a part of Raiffeisenbank where corporate entrepreneurship is developed through the so-called Internal Innovation Garden program. Over 2000 employees have joined the program, generating ideas for innovation, new business, or services. I can confidently say that being able to be a corporate entrepreneur improves your trust in the company you work for and increases your motivation to grow.
Read also:
Incubators, Accelerators & Co: The five models for internal and external corporate innovation