LAW & ORDER
EU Commission: "Gig workers" will soon be classified as employees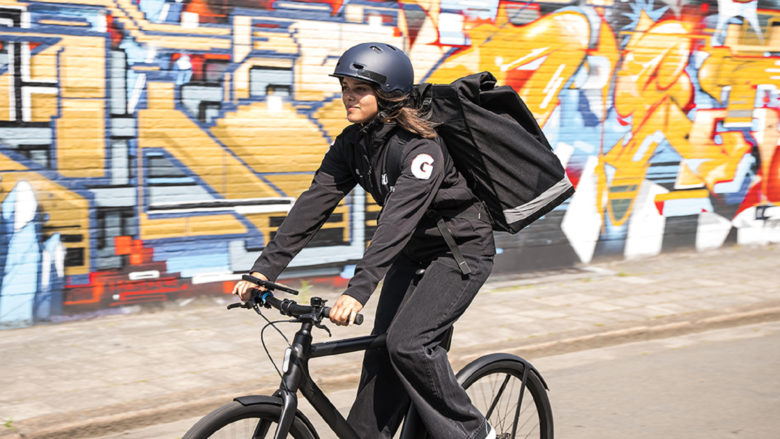 The EU Commission intends to soon declare employees who are self-employed for digital platforms such as Uber or delivery services to be permanent employees. The so-called "gig workers" received a lot of attention during the pandemic. In particular, the wage and working conditions are often criticized, for example, there is always controversy about the delivery service unicorn Gorillas. According to a proposal by the Commission, many gig workers in the EU should now be given the same conditions as ordinary employees.
"Milestone for employment standards"
"This Directive is a landmark for raising standards of employment in the platform economy," said Stephen Cotton, Secretary-General of the International Transport Workers Federation (ITF), commenting on the proposal. "Platform companies like Uber, Bolt, Deliveroo, Glovo, and others for too long have been able to use loopholes in legislation to exploit workers."
According to the ITF, many platforms do not grant gig workers basic rights such as minimum wages, vacation, or access to personal protective equipment. However, they would only exploit legal loopholes by classifying the employees as self-employed. However, this is an incorrect classification. With the EU directive, platform companies should have no choice but to work constructively with unions, says Cotton.
Many advantages for gig workers
The proposed EU directive contains a number of criteria that should determine in the future whether employees are to be regarded as self-employed or to be treated as employees. For example, if a company directly controls the way they work, this is an indication of employment. If the gig workers only meet two of the criteria, they would then be legally considered to be employed, according to the commission. Employers could contest this classification but would have to prove that the employees are self-employed.
There would be a number of advantages for the gig worker with being classified as an employee. These include entitlement to the minimum wage (if any), collective bargaining, regulated working hours and health protection, paid leave, and improved access to protection against accidents at work. It also includes unemployment and sickness benefits and a contributory old-age pension.
Reclassification for more than four million people
According to the Commission, there are currently over 28 million people in the EU working for over 500 digital work platforms. More than half of these people would earn less than the country's minimum net hourly wage. On average, they work 12.6 hours a week paid and spend 8.9 unpaid hours waiting for assignments. An estimated 4.1 million people could be classified as employees under the new directive. However, it could take several years for the draft directive to pass the European Parliament and other EU institutions, the ITF says.