Factory 1: This is How Kapsch is Accelerating Startups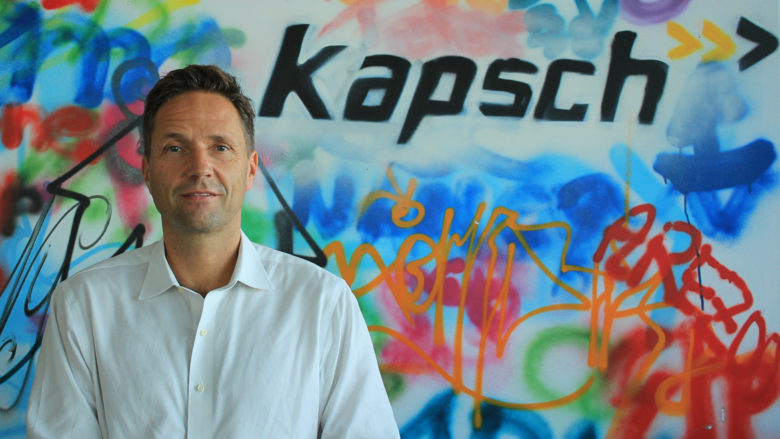 Kapsch opens the call for the "Factory 1" Accelerator Program which offers unique opportunities to collaborate with the globally-operating technology group and its partners. Throughout a four-months period the program "Factory1 2K19" provides equity free financial resources and expert mentoring. Startups that want to shape the future of mobility can apply here until December 12th 2018.
A born global innovator
The first edition of "Factory 1" was honored on the "Exportday 2018" by the Austrian Economic Chamber as "Born Global Innovators" this year (Trending Topics reported). "The accelerator was launched as part of our open innovation strategy: We are looking for startups that share our passion for technology and our drive to shape the future of mobility", says Marcus Handl, Head of Corporate Development & Innovation at Kapsch. "Benefitting from the required resources and technologies, the expertise of our mentors, and our international customer base, the startups selected are able to build successful proof-of-concept projects as a foundation for future collaboration", he continues.
Mobility, payments and cybersecurity
The "Factory1" global accelerator program is designed for startups (Pre-Series A, Series A) building solutions for mobility data platform solutions, integrated urban mobility, autonomous transportation, maintenance of the future, payments and transaction processing, cybersecurity and data privacy.
Prototype and first traction
Kapsch seeks entrepreneurs who have a functional prototype or a working product with first reference customers/sales traction, an experienced team and a passion to build something that will transform the mobility industry. The program was established to create real value for real customers.
Even though Kapsch is headquartered in Vienna, startups do not have to re-locate to the Austrian capital. The CEO and a second team member (preferably the CTO) will be invited to come to specific events (Kick-off days, the three accelerations weeks and the demo day). All travel and accommodation costs will be covered by Kapsch.
Apply here for Kapsch Factory 1:
Kapsch invites innovative startups to work on the next big ideas in the mobility sector through Factory1 2K19. Visit www.factory1.net for more information.