INVESTMENT
Grammarly: Founded in Ukraine, the grammar check tool is now worth $13 billion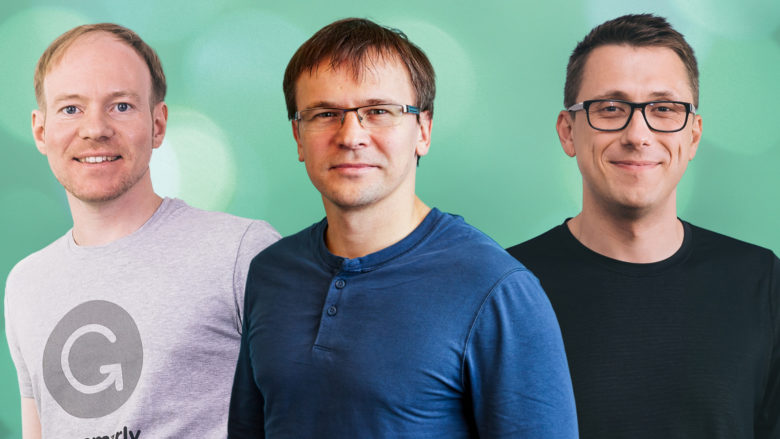 Students, teachers, content creators, journalists, salespeople, there is barely someone left who has not tried Grammarly – the online writing assistant that is an absolute gamechanger. Grammarly is a cloud-based tool that reviews spelling, grammar, punctuation, clarity, engagement, and delivery mistakes. Software that advanced from typing error search to AI writing assistant – that's the story of Grammarly in a nutshell.
In a new $200 million round of financing, the investors are increasing the valuation of the scale-up to a whopping $ 13 billion, making the company, which was founded in Ukraine in 2009, one of the most valuable, unlisted tech unicorns in the world. But it would not have worked that way without Silicon Valley.
Scottish asset manager Baillie Gifford, famous for his early investment in Tesla, is leading the financing round, with additional money coming from funds managed by Blackrock. So, it is not venture capital but solid growth capital that supported Grammarly. The founders Alex Shevchenko, Max Lytvyn, and Dmytro Lider probably did not expect such heights when they founded "MyDropBox" for the second time in 2009 with the new product after the exit of their first startup.
"We generated positive cash flow from the start. The round also affirms the strength of our mission to improve lives through improved communication. This financing round is in the context of product innovation and product scaling," says product manager Rahul Roy-Chowdhury.
Turbo in San Francisco
Today, however, Grammarly has long been based in San Francisco, near the heart of Silicon Valley, and some top managers from the Valley such as Rahul Roy-Chowdhury (ex-Google) or Brad Hoover (ex-General Catalyst Partners) are in control of operations. After a pivot in 2012 away from the university specialist area to the mass market, Grammarly now has over 30 million users worldwide. Many of them do not use the free basic version but pay the monthly fee for the full version.
The software is attached as a plug-in via operating systems, smartphone keyboards or browsers to many other programs (e.g. Powerpoint, Slack, Gmail, Twitter) in which text is processed, and there it ensures error-free texts with an AI-supported assistant. This goes so far that teams in companies can even define the tonality ("friendly", "angry", "funny") in which the texts should be created. The company sees itself at the forefront in the field of natural language processing (NLP). Thanks to new integrations and partnerships, the writing assistant, which has matured over the years, is to become even more present in the future.