urban mobility
Sofia: You Can Park E-Scooters and Bikes Here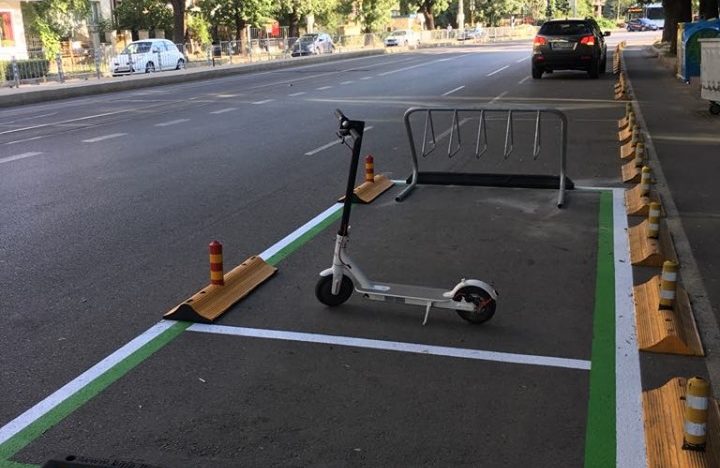 The marking of 200+ parking spaces for e-scooters, bicycles, mopeds downtown Sofia starts today. In the first phase, 158 spots will in the Blue and Green (paid parking) zones be transformed. In fall, additional 70 will be set up on sidewalks, parks and other public spaces. This is also a first step for the city to prepare the infrastructure for the first shared e-scooter services, expected to launch in September. Parking bicycles, e-scooters and mopeds in the zones will be free.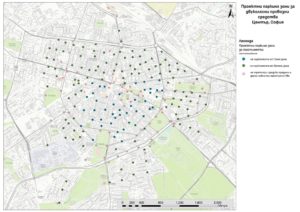 The initiative was implemented by Sofproject, the Urban Mobility Center, the commissions of the Sofia City Council and the NAG, and was coordinated by Green Sofia. This is an important step in improving the conditions of movement with alternatives to dominant cars, reads a post of Green Sofia.
Immediately after Green Sofia posted the news, social media users started pointing out the flaws of the project. Users complain about the low-quality of the bike stands, but also that this initiative will decrease the number of parking slots for cars which are anyway not enough. Urban bikers also criticize the fact that Sofia still hasn't built up the bike lane (btw also used for e-scooters) infrastructure of the city – currently only 28 km.
What about the shared e-scooters
All this is a step that will allow shared e-scooter service operators to launch in Sofia. "We are in discussions with the three operators that are interested in launching the service in Sofia and we required that they adjust the parking restrictions within their applications to the zones," told us Zafir Zarkov of Sofia Municipality in a previous conversation.
Unlike cities like Vienna, where e-scooters could be left on many spots, and the only limitation comes from the mobile application of the user, in Sofia, these spots will be visible for anyone on the road. 
Read also: