Trending Entrepreneurs & Investors to Gather at ViennaUP'21 – The Largest Startup Event in CEE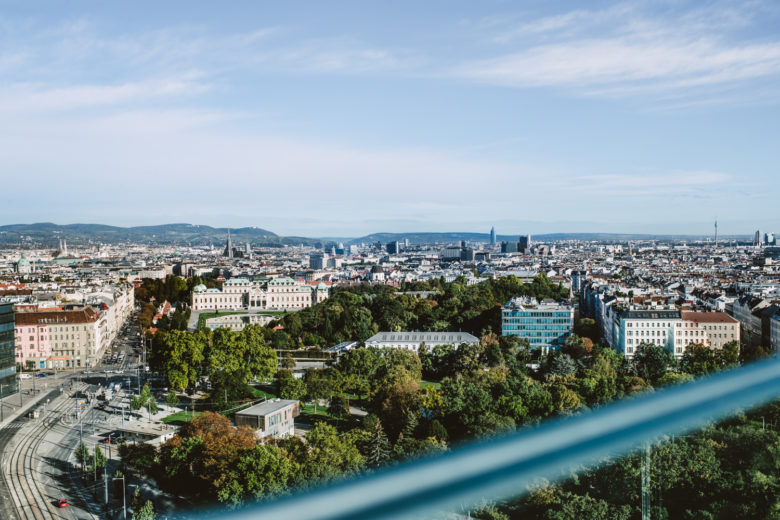 The event is designed to take place no matter of the unpredictable regulations for social distancing.
The startup ecosystem plays a critical role for economic growth, it is a major catalyst of innovation, it provides new business and job opportunities, attracts a talent pool, speeds up the tech revolution and local development, and so much more. Especially in crisis times such as the current, innovations are needed more than ever. But the expected COVID-19 negative aftereffects haven't bypassed the startups: slowing down their growth, freezing it, or questioning their survival. On the other hand, the current disruption could be an opportunity for re-strategizing and in some cases even for accelerated success. To examine the new post-pandemic possibilities and become an impulse for a regional ecosystem synergy a new hybrid event appears on the European startup horizon – ViennaUP'21 – a series of 80+ events, creating new networking opportunities for the startup community in CEE. All events are programmed so that they could happen physically and digitally. 
ViennaUP'21 is the largest startup event in the region, connecting tomorrow's problem solvers with today's boldest investors. It brings the international startup scene to Vienna on April 27th and will continue for two weeks, marked by the latest trending topics like health tech & life sciences, social entrepreneurship, smart cities & cleantech, creative industries, smart manufacturing, fintech, blockchain, big data, and AI. Vienna UP'21 will offer opportunities for gaining feedback on your venture with VC founders, partners, and experts, diving into the insights for tomorrow's healthcare innovations, exploring the impact of current technological and social developments on the creative industries, becoming an expert with the latest food waste & zero waste trends, focusing on the impact of technology and innovation on the future of the world, connecting employers with their potential employees, and so much more. 
Over 40 local and international partners will contribute to ViennaUP's program, by sharing their experience, insights, and forecasts for the upcoming trends. 20, 000 guests are expected to visit the city at the immense hybrid event.  Attendees will have many opportunities for collaboration and learning: from lectures, conferences, and networking meet-ups to workshops.
Initiated by Vienna Business Agency, ViennaUP'21 puts both the city and the region in the spotlight of the international startup arena. Among ViennaUP's ambassadors are some of the trending entrepreneurs in South and Eastern Europe like Konstantin Bezuhanov, CEO of Evrotrust, Mihai Draghici, Founder & CEO of PaybyFace, Anton Gerunov, and Bozhidar Bozhanov, COO and CEO of LogSentinel. "I am excited to join ViennaUP'21 because of the opportunities to meet other startups and build some synergies. And of course, to talk to investors – like every startup we need the money to grow and I am excited to present my company at ViennaUP'21", said Draghici.
ViennaUP'21 Highlights 
The event will be launched together with the international digital festival 4GAMECHANGERS, which is also a program partner of ViennaUP'21. Wired Pulse / Wired UK – a key tech conference, which in the past has hosted speakers like Tim Berners Lee, Creator of the World Wide Web and Jimmy Wales, Co-founder of Wikipedia –  will take place outside London for the first time. Female Founders are planning an international business leader conference that will equip female leaders with practical guidance from global decision-makers. For the investors, there are opportunities to extend their business network and gain valuable insights into the latest PE & VC trends. 
SEE Startup opportunities in Vienna
Vienna provides a wide range of opportunities for startups: investment funds, coworking spaces, shared facilities, networking events, workshops, hackathons,  as well as the Vienna Startup Package. This is an intense four-week program that helps startups to understand market dynamics in Austria, identify new business opportunities, and to approach relevant stakeholders. It has been awarded to 20 ambitious startups from all around the world, including companies from Romania and Bulgaria, who are motivated to scale to the German-speaking market and want to benefit from the Austrian startup ecosystem.
"It is important for me at the moment to show that we believe in the power of the economy and that we will meet the challenges together. It is therefore very important to me that ViennaUP'21 takes place in spite of, and especially because of, Corona. ViennaUP'21 has the potential to take Vienna to the Champions League of the international startup scene. We are setting an international exclamation mark, while at the same time taking active measures to stimulate the local start-up community and the entire Viennese economy," said City Councilor for Economic Affairs, Peter Hanke.
The first Vienna UP'21 program details could be found on viennaup.com.